iTop VPN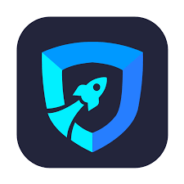 Windows 7, 8, 10, 11

Version:

5.1.0

Size:

36MB
In certain countries, the governments seem to have an amazingly high level of enthusiasm in blocking sites as many as possible instead of tightening up the security. When you travel to such countries, you need to arm yourself with a VPN service, and iTop VPN is an alternative for anyone who are in search for a free VPN provider.
The free service lacks many features but the standard ones are available which are supposed to be sufficient for browsing the web. If you want to watch Netflix or Hulu, or download torrents, and block ads while staying anonymous, then the only option left is to upgrade the service to the paid one.
Features and Highlights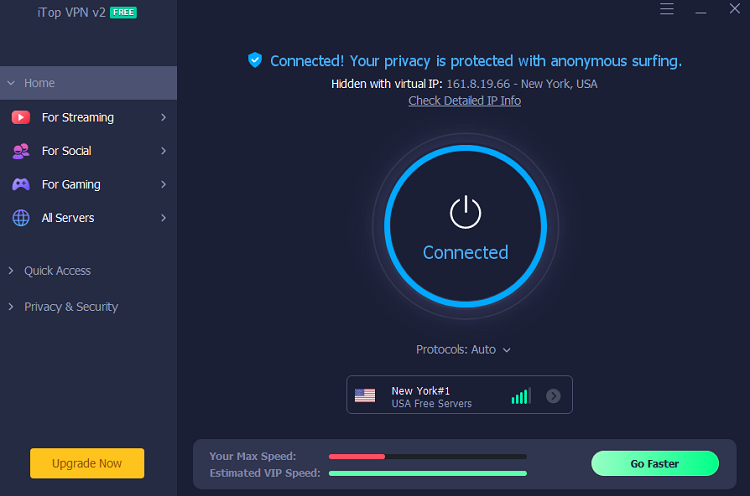 There are dozens of sites that block the use of VPN services. There are also occasions when you simply do not want to use VPN. Instead of toggling the VPN connection status over and over again, you can enable the split tunneling and adjust it to your online habit. Split tunneling lets you decide which traffic that should always be encrypted by the VPN connection while leaving the rest unencrypted in normal connection. Despite how useful this feature is, not every VPN provider offers it.
While split tunneling helps you save time, Kill Switch makes sure that you always stay anonym. It works by automatically block your computer from connecting to the internet when the VPN connection is down. As soon as the VPN connection is restored, the Kill Switch will automatically unblock your computer.
Kill Switch is a must have feature if you intend to use VPN to hide your identity when going online. Sometimes VPN connection drops for some reason, and when that happens, your identity would be exposed without the Kill Switch. Fortunately, iTop VPN provides this feature for all of its users.
One big disadvantage of using the free version of iTop VPN is the daily data cap. Every day it only allows up to 700 MB data to go through its tunnel. It is, however, a more generous offer than Windscribe that provides up to 1 GB every 30 days for unsubscribed free users and up to 10 GB for subscribed free users. Windscribe seems to be more trusted, but that's another story.
The connection speed is another aspect that needs to be put into consideration when choosing a VPN provider. iTop VPN claims that its premium service can increase your internet connection speed up to 10x faster, but it is perhaps nothing more than just a marketing tactic to get everyone pays the service. No matter how good a VPN service is, it won't be able to increase your internet connection speed beyond the limitation imposed by the ISP.
iTop VPN Free Download for Windows
A caution is always necessary in deciding which VPN provider that you should use. Join a reputable community and ask for an advice. Make a final decision only after you gather enough information. And if you decide that iTop VPN is worth a try, then you can click the link below to download iTop VPN for Windows:
Editor: Clifford
App Info
App Name iTop VPN
License Freeware
Publisher iTop Inc
Updated Nov 2, 2023
Version 5.1.0
High-quality software downloads
Anturis.com is your trusted source for software downloads.