Notezilla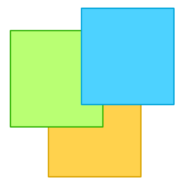 Windows 7, 8, 10, 11

Version:

9.0.28

Size:

15MB
Notezilla helps you remember upcoming events and tasks by pinning colorful notes on your desktop. You can create notes as many as necessary, arrange them, and organize them into different folders.
Each note has a customizable paper color and theme, and each note could be a plain note, checklist, reminder, or a note that contains hyperlinks or images. Creating notes and customizing their appearances is easy, but you might have to read the tutorials to find out how to use the advanced features.
Features and Highlights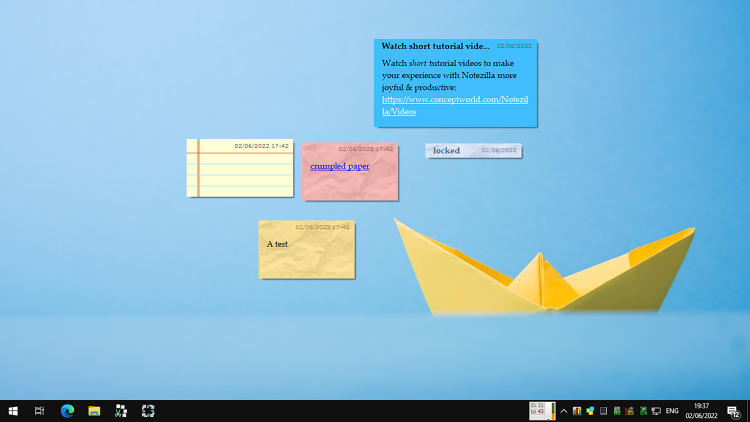 The first thing that sets it apart from other similar software is its ability to stay visible when you press Win + D to minimize every open window. It allows you to view notes immediately without having to do anything else, like clicking on its tray icon or pressing a hotkey to bring up the notes.
What makes Notezilla more awesome as a sticky note software is that you can stick a note to a web page, document, folder, or any other window. The note automatically appears when you open the page or window and disappears after you change the mouse focus.
If you install Notezilla in two or more devices, the program can sync the notes across those devices with the help of the cloud storage service. Create a shopping list on your desktop, see it on your phone. Unfortunately, this useful feature is only available for paid users who choose the yearly subscription plan instead of the one time payment plan.
You can send notes to other Notezilla users over a local network or an internet connection. For notes that you need to keep secret, Notezilla lets you create a master password which you can use to lock any sensitive note.
Notezilla provides a set of organizational features to tidy up the notes on your desktop. Use folders to group notes, roll up notes so that only the titles or the first words are visible, limit the area where the notes appear on desktop, and hide the less important notes by using the Notes Browser.
Notezilla supports rich text formatting, spell check, skinnable appearance, tagging, transparency effect, markdown editing, dark and light mode, and hotkeys.
Each note has an alarm that you can enable to remind you of an important task or event. Set the alarm to ring once or repeatedly every minute, hour, day, week, month, or year. If you think it is necessary, you can configure Notezilla to automatically launch a program, open a document, or visit a web page, when the alarm goes off.
Notezilla Free Download for Windows
Sticky notes software are commonly available for free, but Notezilla is a shareware with a free 30 days trial period. On top of that, it's a bit pricey. However, you will get some unique features such as syncing notes across devices and adding sticky notes to open windows.
Those features might change your mind about whether a sticky note software is worth spending your money on. If you're interested, you can click the link below to download Notezilla for Windows:
Editor: Clifford
App Info
App Name Notezilla
License Freeware
Publisher Conceptworld Corporation
Updated Jan 1, 2023
Version 9.0.28
Good speed and no viruses!
Anturis does not repack or modify downloads in any way! All files are in original form.