Weka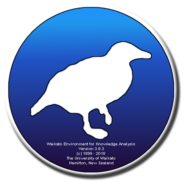 Windows 7, 8, 10, 11

Version:

3.9.6

Size:

127MB
Weka, written in Java, offers a wide variety of machine learning algorithms that you can use for data analysis. Its name and logo are taken from a flightless bird in New Zealand and it is a recommended data science tool for beginners because it is designed in such a way that it allows users to focus their concentrations more on the process of machine learning rather than the other aspects such as the programming and the underlying theory.
Weka is distributed under GNU General Public License, meaning that anyone can view the codes and, if necessary, fork them to develop a different version of Weka.
Features and Highlights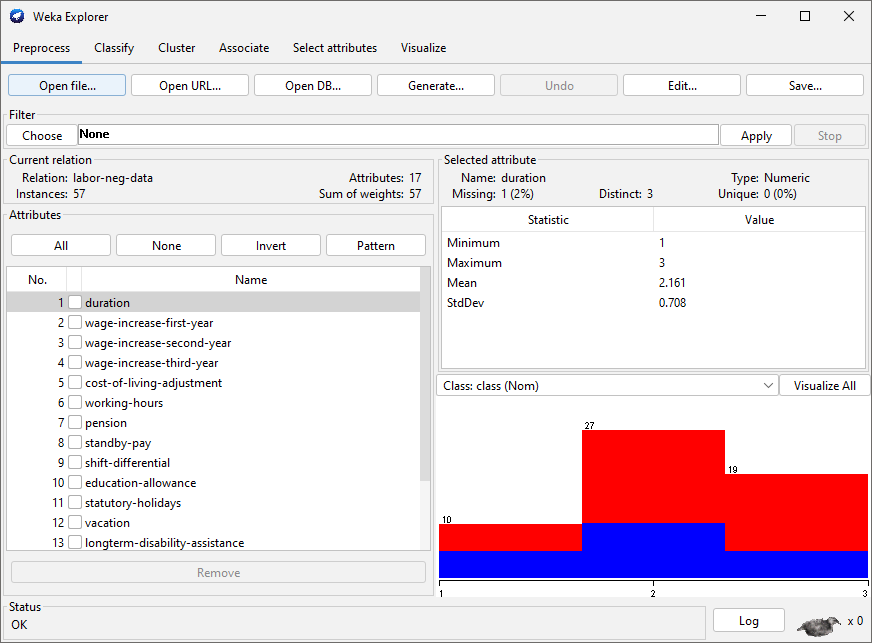 There are several graphical interfaces in Weka. When you open it, the first view that will welcome you is Weka GUI Chooser. It is a screen where you can choose which interface to launch. The list of the interfaces are presented at the right pane under Applications.
One of the graphical interfaces is the Explorer that provides the easiest way for you to use Weka. It has six tabs: Preprocess to select a data file, Classify where you will find a number of machine learning algorithms to classify your data, Cluster to apply clustering algorithms to selected data, Association to discover association rules, Select Attributes that allows you to eliminate irrelevant attributes, and Visualize to explore your data.
Weka has a documentation that explains how to use it, but the Explorer has tooltips that appear when you hover your mouse cursor over an option or item. The tooltips give short descriptions on the selected item so you don't have to read the documentation every time you come across an item that you don't know what it is for.
The other graphical interface is the Experimenter. It is designed to help you find the best methods and parameter values for a given problem. There is also the Knowledge Flow. It is an alternative interface that can complete most tasks in Explorer. The next interface is Workbench, which is a part of Weka that combines all of the interfaces in one place. It is useful when you need to switch between two or more interfaces a lot.
Weka also includes a simple Command Line Interface (CLI). Clicking its button on the Weka GUI Chooser will open a bright interface. Typing Help followed by Enter in the input field will show the commands along with their short descriptions.
Weka Free Download for Windows
Weka is often recommended for those interested in data science. To use Weka, Java 8 or later is required. For displays with high pixel density (HiDPI), Java 9 may be required. Weka has a wiki page dedicated to provide information about the software, but it is not the only source of information available on the web.
As a matter of fact, Weka is a companion software for a book titled Data Mining: Practical Machine Learning Tools and Techniques. If you're interested to find out more details about data mining and Weka, it is recommended to read the book. You can click the link below to download Weka for Windows:
Editor: Clifford
App Info
App Name Weka
License Freeware
Publisher University of Waikato
Updated Jun 17, 2023
Version 3.9.6
High-quality software downloads
Anturis.com is your trusted source for software downloads.