Songr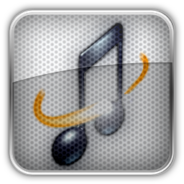 Windows 7, 8, 10, 11

Version:

2.1

Size:

1.3MB
Trying to find a song on the internet is difficult sometimes. If you haven't found that song yet, or before you try to find any song again next time, you can improve your luck with Songr. It is a desktop search engine to scour the internet for songs.
Songr can be installed or run as a portable tool on your computer. Whichever you decide to use, both are easy to use. One thing to keep in mind, though, it has already been abandoned by the developer. So, some of its functionalities will probably not work as they are supposed to be.
Features and Highlights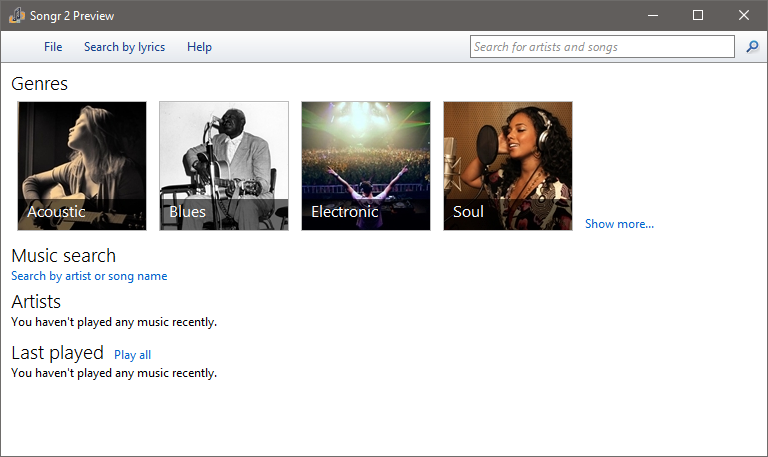 Songr shows a few music genres on its main interface. The list can be expanded to show all the genres which includes soundtracks, jazz, solo piano, punk, latin, hardcore, 80s, 90s, ambient, alternative, blues, and dance, among other things.
Songr can search songs based on music genres. Just click on a genre, or type it in the search box at the top right corner and hit Enter on your keyboard, and let the program does the rest.
In addition to music genres, Songr can search by song title, artist name, album title, or whatever keywords you enter in its search box. It can even search by lyrics to find a particular song whose title you have already forgotten. It's cool, but it doesn't always work.
To find a song title by lyrics, here is what to do. Click "Search by lyrics" at the menu bar, type the lyrics in the search field, and press Enter on your keyboard or click the search button next to the field.
Songr sorts the search result based on quality. The best one is put at the top of the list. To download a song, right-click on its name in the search result, and select Download. To play a song, double-click on it.
Songr provides a number of keyboard shortcuts to run several commands. Ctrl + F is used to move the focus to the search box, Ctrl + J to open the list of downloaded songs, and Ctrl + N to open a new window. The complete list of the shortcuts can be viewed by accessing the Help menu and then clicking "Keyboard shortcuts". It would be more helpful if the shortcuts could be changed, though.
Songr can be used as a music player, but it lacks options too much that you'd better off with any audio player that you already have. Even 1by1, one of the most lightweight portable audio players ever made, has a lot more features to play songs.
Songr Free Download for Windows
Songr supports downloading files from YouTube but it doesn't work properly anymore because of the lack of update. As a matter of fact, the whole search functionality may not work on some systems. So you need to think twice before using this freeware since it is a potentially waste of time for you, but if you decide to give it a go anyway, you can click the link below to download Songr for Windows:
Editor: Clifford
App Info
App Name Songr
License Freeware
Publisher Xamasoft
Updated Jun 17, 2023
Version 2.1
High-quality software downloads
Anturis.com is your trusted source for software downloads.