Total PDF Converter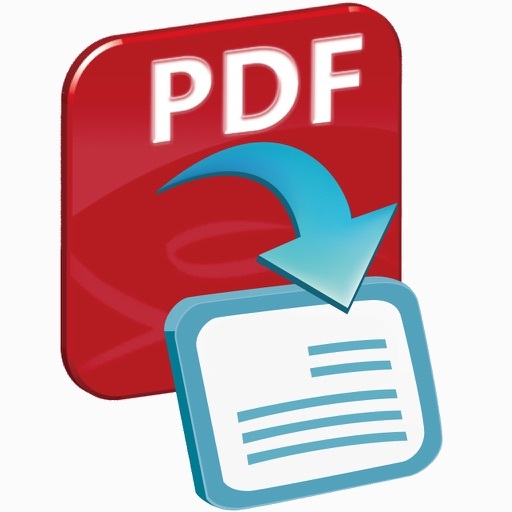 Windows 7, 8, 10, 11

Version:

6.1.0.94

Size:

110MB
Sometimes PDF documents need to be converted to other formats for a variety of reasons. Depending on the file format you're after, Total PDF Converter could be the solution you're looking for. It supports batch PDF conversion to more than 25 file formats.
Total PDF Converter can also remove all images from a PDF document so that it shows only the text. It splits a PDF file, combines several files, signs and adds watermarks to PDF documents, and restricts the usage rights so that no one else can modify, print, or even copy the pages.
Features and Highlights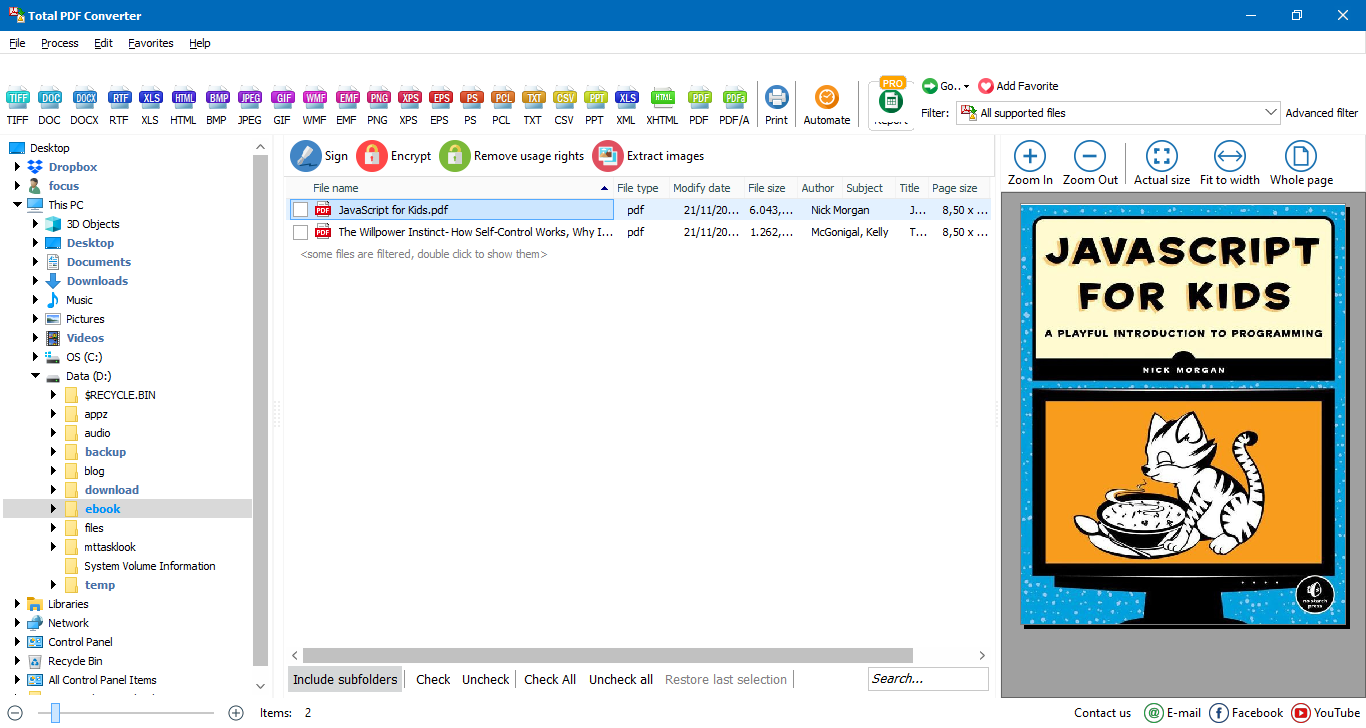 As shown by the image above, the upper side of Total PDF Converter's interface is crowded with dozens of colorful buttons, making it looks a bit overwhelming. If only there were an option to hide them, the interface would look much cleaner.
Each of those buttons represents a file format. Clicking a JPEG button, for instance, will open a window where you can tweak some options to convert your PDF files to the image format.
Total PDF Converter can save all converted pages either into one file or separate files. So if you have, let's say, a PDF file containing 10 pages, you can optionally convert and save them into 10 files instead of 1 file.
To convert a PDF file, run Total PDF Converter, and use its file explorer to navigate to the folder containing the file. After that, highlight the file, click one of the buttons at the top of the interface, make some changes, and start the conversion. To convert multiple PDF files, check the boxes of those files.
To extract images from a PDF file, click the Extract Images button, set a destination path to save the extracted images, optionally choose whether you want to keep the original or modified timestamp, and hit the Start button.
To encrypt a PDF document, click the Encrypt button, set user and owner passwords, and decide which actions that users are allowed to do: copy, modify, print, form fill, annotation, accessbility, document assembly, and high resolution print. Total PDF Converter uses RC 128 bit by default, but you can switch to other encryption options such as AES 256 bit.
Total PDF Converter shows a preview of each PDF file at the left panel. While it is helpful enough for users to make sure that they don't process a wrong PDF file, it would be better if the software displayed all the files in thumbnails so that users could locate the files they're after more quickly.
Total PDF Converter Free Download for Windows
Many people needs to convert PDF files into editable formats such as DOCX. The true value of a PDF converter lies in how well the software converts the file while keeping the formatting intact as much as possible. If you have a PDF file containing complex pages, you can try converting it to DOCX or XLS with Total PDF Converter to see if it is worth your money. To get you started, you can click the link below to download Total PDF Converter for Windows:
Editor: Clifford
App Info
App Name Total PDF Converter
License Freeware
Publisher CoolUtils Development
Updated Jun 17, 2023
Version 6.1.0.94
High-quality software downloads
Anturis.com is your trusted source for software downloads.