Adobe Bridge 2023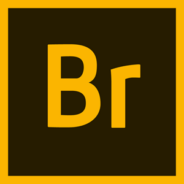 Windows 7, 8, 10, 11

Version:

13.0.4.755

Size:

1.7GB
License Type: Full_Version
If you have tons of photos, and want to add more, and you use Adobe Photoshop to edit your images, then perhaps you should install Adobe Bridge. It is a digital asset manager, not just for your photos, but also for all files that you create by using other Adobe products.
A file browser can be used to manage photos, but Adobe Bridge gives you more dedicated tools to manage them better. It has a rating system, album maker, and a number of view modes, among other things.
Features and Highlights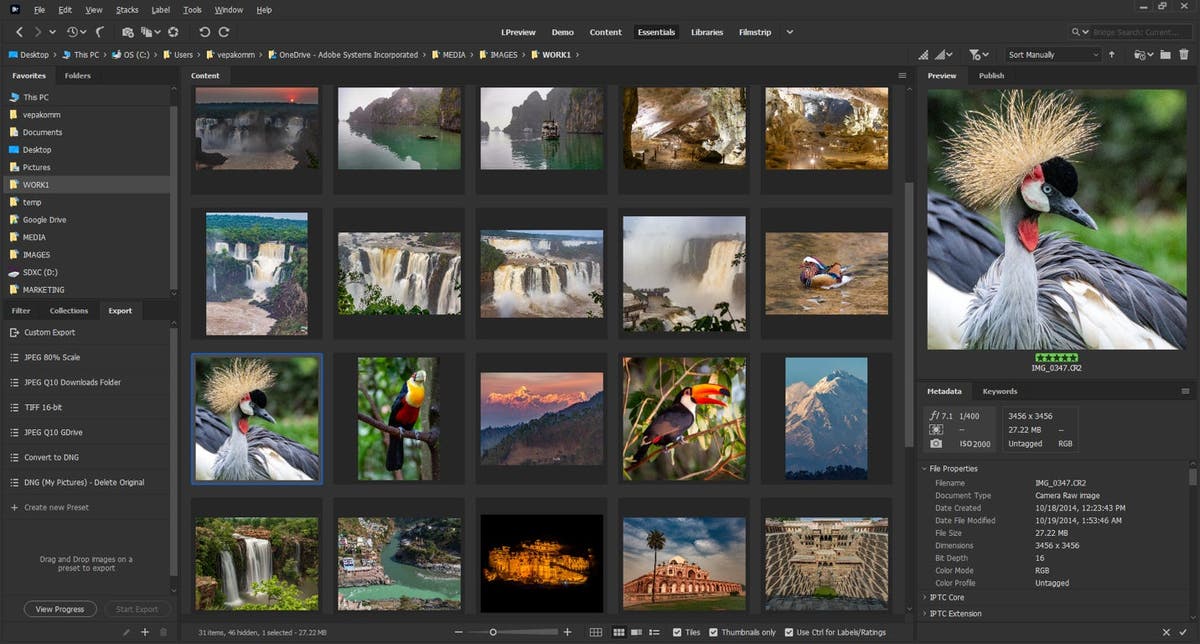 First of all, Adobe Bridge works similarly to a file browser that you usually use on your computer. It can copy and move images from one location to another, rename images, create new folders, delete images, and so on. Photos in your camera can also be transferred to your computer by using Adobe Bridge.
However, Adobe Bridge is more than simply a file browser. One of the things that set it apart from typical file browsers is that it shows images in thumbnails, and the look of the thumbnails is customizable. You can make the thumbnails bigger or smaller, and you can also have them to show more information.
Furthermore, the order of the photos can be sorted based on a specific parameter such as file size, file name, modified date, created date, and star rating. And you can even fine tune the sorting by manually dragging the thumbnails around.
The review mode lets you navigate a rotating carousel to view a selection of photos in full screen, add labels to images, and performs some basic editings if necessary.
The preview panel is another method to view images where up to nine thumbnails are displayed. And then there is Full Screen Preview to view each image in full screen.
Each image that you like the most can be given a five star rating, or a green color rating. And the one star rating, or the yellow color, can be used to mark the worst photos.
The star rating that you add to images can be used as a criteria to filter images. You can view only images with five star or one star rating in a snap.
Adobe Bridge can create albums too. Even if the images are stored in different folders, or different hard drives, you can collect them in one album.
Collecting images into an album can be done manually or automatically. If you prefer the latter, what you need to do is to specify some criterias that will be used by Adobe Bridge to collect the images that fit them.
Adobe Bridge 2023 Free Download
Adobe Bridge is a good companion if you have Adobe Photoshop installed. The latter is used for editing photos, while the former is an easy to use solution to manage photos. The ability to create albums automatically is especially helpful in saving time since photos can be managed with little work. Anyone who has never used Adobe Bridge should try it out. You can click the link below to download Adobe Bridge 2023 for Windows:
Editor: Clifford
App Info
App Name Adobe Bridge 2023
License Full_Version
Publisher Adobe Inc.
Updated Nov 10, 2023
Version 13.0.4.755
High-quality software downloads
Anturis.com is your trusted source for software downloads.