MagicISO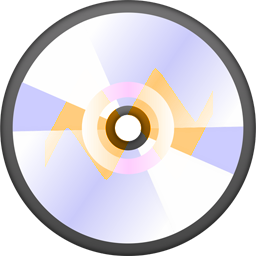 Windows 7, 8, 10, 11

Version:

5.5.281

Size:

2.9MB
It is more convenient to store ISO files in a hard drive than keeping a collection of DVDs. ISO files are easier to manage and search than DVDs, especially if you use a dedicated file searcher program. Just type a few letters and you will immediately find the ISO file that you're looking for. To create an ISO file, use MagicISO.
MagicISO offers an easy way to create ISO files. Extracting ISO files is even easier. In addition, it is able to convert the supported disc images to ISO, BIN, or NRG. The context menu integration and built-in file explorer remove the unnecessary hassle in adding files into the main window of MagicISO.
Features and Highlights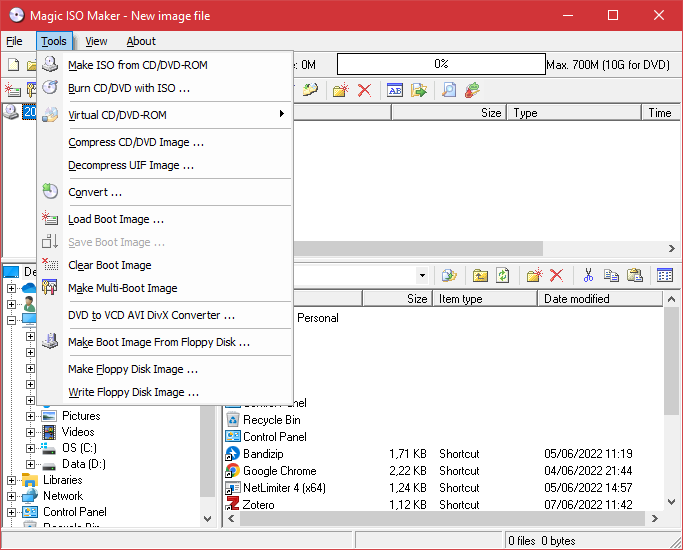 During the installation MagicISO automatically associates itself with four file types: .daa, .gbi, .iso, and .uif. You can enable associations for the rest of the supported file types after the installation is completed. If someday you change your mind, disabling the associations for any of the file types is as easy as enabling them.
MagicISO also integrates itself with the shell extension. All options that belong to the software is grouped under the MagicISO menu which you will see after you right click on a file. Dive into the Settings window and remove the check for the shell integration to disable it if your context menu is already too cluttered with various kinds of options that come from other installations.
When you add an ISO file in MagicISO, the software can detect whether the ISO file is bootable or not. Some users take advantage of this particular ability to make sure that an ISO file is bootable before they burn it to a DVD or USB drive.
There are many software that can create single bootable disc, but not multi bootable disc. MagicISO can create both.
MagicISO can be used for free, but some users might get annoyed with the nag screen that appears every time the software is launched. The nag screen informs users that the unregistered version cannot save a disc image file larger than 300 MB. To continue using MagicISO with the limitation, you can click the Try It button.
MagicISO can compress disc image files. By reducing their file sizes as much as possible, they will occupy less hard drive space, allowing the storage device to store more files. How long it compress a disc image file depends on, among other things, the file size.
MagicISO Free Download for Windows
Many users prefer keeping an ISO file than a DVD disc. It is much less of a hassle. Creating, deleting, editing, and backing up an ISO file are easier to do, and MagicISO offers one of the most convenient ways to turn your DVD collection into a bunch of ISO files.
An unregistered version of MagicISO lets you create as many ISO files as needed, but each ISO file cannot exceed 300 MB. Once you register it, the limitation is removed and afterward you can create bootable ISO files to install different operating systems on your PC. You can click the link below to download MagicISO for Windows:
Editor: Clifford
App Info
App Name MagicISO
License Freeware
Publisher MagicISO
Updated Jun 17, 2023
Version 5.5.281
High-quality software downloads
Anturis.com is your trusted source for software downloads.