TrueCrypt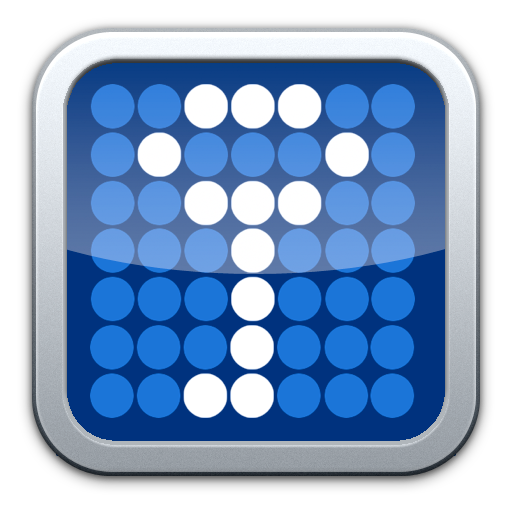 Windows 7, 8, 10, 11

Version:

7.2

Size:

2.5MB
TrueCrypt is a free security tool to encrypt your files. It works by encrypting an existing partition or creating an encrypted virtual container. Some users prefer the latter, while the others feel more secure by encrypting the whole drive.
For users who have sensitive files, TrueCrypt is the kind of software that they urgently need. Without encryption, other people can get access to the files easily. Even Windows password can easily bypassed by booting into another operating system from a bootable USB drive.
Features and Highlights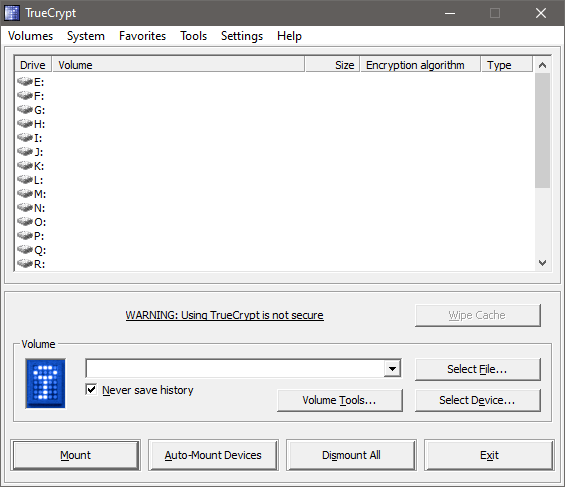 TrueCrypt development ended since a long time ago. If you run the installation, there will be a warning message stating that it was ended in 2014 and may contain security issues. Users are, therefore, advised not to use TrueCrypt since it is not secure and choose BitLocker instead.
If you disregard the warning and continue with the installation, you will be offered to install TrueCrypt or use it as a portable tool. However, the latter should not be selected if you intend to encrypt the system partition. There are drivers that need to be registered with the operating system, though, so it is not a fully portable one. Moreover, the portable version requires administrator permission every time you run it since it depends on its device driver.
TrueCrypt can mount the encrypted volume that you have created in several ways. It can be done manually by selecting the volume, clicking the mount button, and entering the correct password. It can also be done automatically by using the auto mount devices option.
If you prefer the manual way but want to make it quicker, you can do so by adding the mounted volume into the Favorites list. When you need to mount it again the next time, click Favorites in the menu bar and select Mount Favorite Volumes.
There are two ways to dismount volumes. The first one is by selecting a mounted volume and then clicking the Dismount button. The other one is to hit the Dismount All button. The latter method dismounts every volume that is currently mounted. If there is nothing wrong, the volumes will be dismounted immediately. If TrueCrypt cannot dismount a volume by using the normal procedure, it will ask for your confirmation to force dismount the volume.
If you encrypt a system drive, TrueCrypt asks you to create a rescue disk to prepare for unexpected situations. One example of such situations is when TrueCrypt keeps rejecting your password even though you use the correct one.
TrueCrypt Free Download for Windows
Users who have used similar software may quick to know how to use TrueCrypt, but first-time users may read the manual first. Perhaps it only takes a few minutes of reading to understand how to start encrypting files with TrueCrypt.
TrueCrypt is not officially developed anymore, but there are still a few users who keep using it instead of alternatives such as BitLocker or Veracrypt which are still actively maintained. If you want to follow their steps, you can click the link below to download TrueCrypt for Windows:
Editor: Clifford
App Info
App Name TrueCrypt
License Freeware
Publisher TrueCrypt
Updated Jun 17, 2023
Version 7.2
High-quality software downloads
Anturis.com is your trusted source for software downloads.