Adobe AIR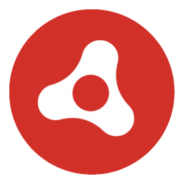 Windows 7, 8, 10, 11

Version:

33.1.1.932

Size:

7.4MB
Initially released in 2008, Adobe AIR is an attempt to bridge the gap between the internet and the desktop by enabling rich internet applications to run on the desktop. Since the first time it was released until present day, Adobe AIR is offered for free for anyone interested.
Simply put, Adobe AIR is a runtime engine. Some software require Adobe AIR to be present in the operating system because they won't work properly without it. It's like a Java program that requires the Java runtime engine.
Features and Highlights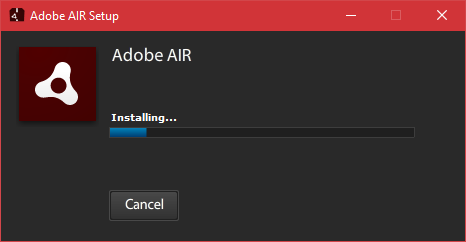 As a multi platform runtime engine, Adobe AIR works on different operating systems, so it's not just on Windows. However, Adobe AIR support for Linux has been discontinued since version 2.6 which was released in 2011.
Some AIR applications come with the Adobe AIR runtime already so there is no need to download the engine separately. But if you come across an AIR application that cannot run on your PC, that means you have to download the Adobe AIR runtime engine. After the engine is installed, the AIR application should be able to run properly.
It is worth mentioning that Adobe AIR is only needed when you want to run an AIR application. If you never use one, you don't have to download and install it. Windows works just fine without the presence of Adobe AIR. As a matter of fact, installing Adobe AIR will just waste your disk space for nothing if you have never used an AIR application.
Installing Adobe AIR is much more straightforward than installing many other software. After you click the button to agree with the terms of use, the installation runs automatically. And as soon as the installation is completed, Adobe AIR connects to the internet to checks for updates.
The installer doesn't provide any option to specify a destination folder to keep the Adobe AIR files. It saves them directly to the Program Files folder. If you're curious of what kind of files that are added by the installer in your PC system, you can open the folder.
Uninstalling Adobe AIR is as easy as installing it. The standard way is to use the built-in uninstaller in Windows. It is pretty easy to find Adobe AIR among other installed software because everything is sorted by name in the uninstaller. If you have a very long list of software, you can use the search box so that you won't have to scroll down to find it.
Adobe AIR Free Download for Windows
Adobe AIR, which was born from the collaboration between Harman International and Adobe Inc., offers the possibility to run internet rich applications without a browser. Developers can create more software and end users can have more choices. So far there have been plenty of developers who take advantage of the power of Adobe AIR to develop software such as Facedesk, Color Finder, Shrink-O-Matic, and many others.
Not all AIR applications are worth your time, but if you think you find one, you should install Adobe AIR to run it on your PC. You can click the link below to download Adobe AIR for Windows:
Editor: Clifford
App Info
App Name Adobe AIR
License Freeware
Publisher Adobe Inc.
Updated Jun 17, 2023
Version 33.1.1.932
High-quality software downloads
Anturis.com is your trusted source for software downloads.