WinToHDD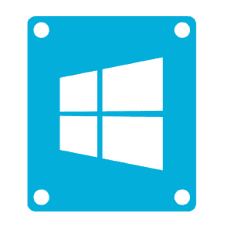 Windows 7, 8, 10, 11

Version:

5.8

Size:

9MB
WinToHDD makes it possible to install or reinstall the operating system directly from disc image files. It can also clone an existing operating system to another hard drive so you don't have to configure everything from scratch.
Since you aren't required to create a Windows installation DVD or USB drive, WinToHDD can save your time. However, you can still create a bootable USB drive if you really need it. Creating one is easy with WinToHDD, and what's more, the bootable drive can contain multiple Windows versions.
Features and Highlights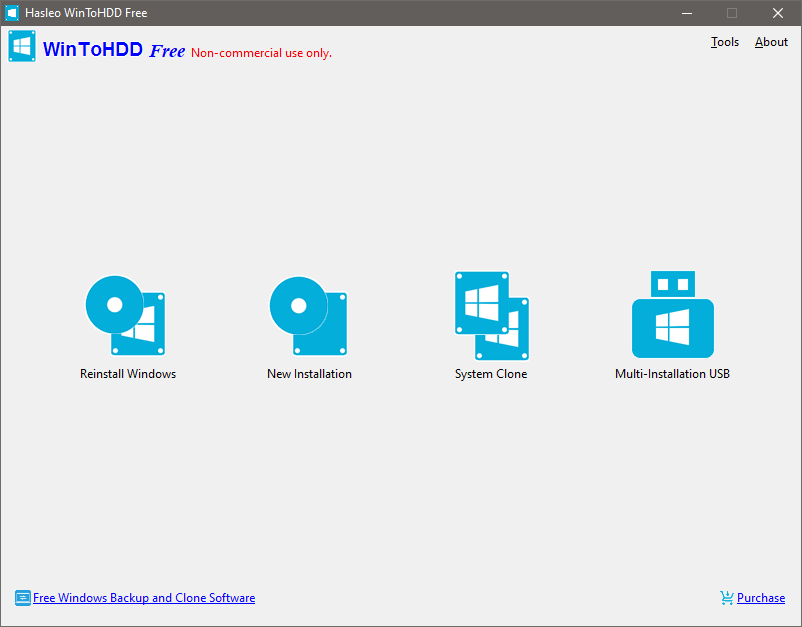 WinToHDD requires administrator permission to run. The first thing that WinToHDD does when it is launched for the first time is opening a web page in your default browser and checking for updates.
All the main functions of WinToHDD are represented by the four buttons on its main interface. By clicking on the buttons, you can install Windows, reinstall Windows, clone Windows, or create a multi-installation USB drive.
If you click on the Reinstall Windows button, a new window opens where you can specify the path to an existing disc image file. After the file is loaded, WinToHDD lists all the available operating systems. An image file can contain multiple operating systems, so you might find more than one. Once you select an appropriate one, you can continue to the next steps until the reinstallation is completed.
The steps that you have to go through in creating a new installation is nearly the same as reinstallation. The difference is that you can choose a different system partition as long as it is not the one where the current system operation is installed on.
If you want to back up the current installation, you can use WinToHDD to clone it. After you click the System Clone button, WinToHDD will show every operating system it finds in your drives. There is a drop-down list at the top right of the interface that let you choose the operating system that you need to clone.
Regarding its ability to create a bootable USB drive, you can copy Windows versions as many as possible. The more operating systems you put inside the USB drive, however, the longer it takes to finish the creation.
Whether it is installing Windows, reinstalling Windows, cloning an operating system, or creating a bootable USB drive, WinToHDD makes it easier for everyone. For users who aren't familiar with any of these operations, the developer's homepage provides a number of user guides on how to use the software.
WinToHDD Free Download for Windows
The free version of WinToHDD supports only Windows Home and its cloning speed is slower. You have to buy the Professional license of WinToHDD if you need to install, reinstall, or clone Windows Enterprise and Windows Professional. The Enterprise license is another paid version of WinToHDD that offers the support for Windows Server operating system.
You can use the free version on any computer but the professional version is only allowed on two PCs per license. The enterprise version is much more expensive but it is allowed to be installed on unlimited PCs. All the paid versions support BitLocker encryption and 4K sector size disks. You can click the link below to download WinToHDD for Windows:
Editor: Clifford
App Info
App Name WinToHDD
License Freeware
Publisher Hasleo Software
Updated Jun 17, 2023
Version 5.8
High-quality software downloads
Anturis.com is your trusted source for software downloads.