PPSSPP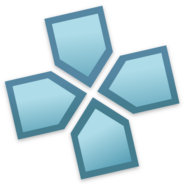 Windows 7, 8, 10, 11

Version:

1.13.2

Size:

18.5MB
Gaming is perhaps the easiest way to have fun when you are bored. All you need to do is just sitting in front of a screen to enjoy the fun and there are so many interesting games that you can play. Even classic games that were popular on PSP devices can still be played with the help of PPSSPP.
In the gaming world, PSP is an acronym for a game console officially named PlayStation Portable. It is a Sony game console that allows you to play your favorite games anywhere you like. It can connect to Wi-Fi networks and it is supported by a graphics processing power that beat its rival Nintendo 3DS.
Features and Highlights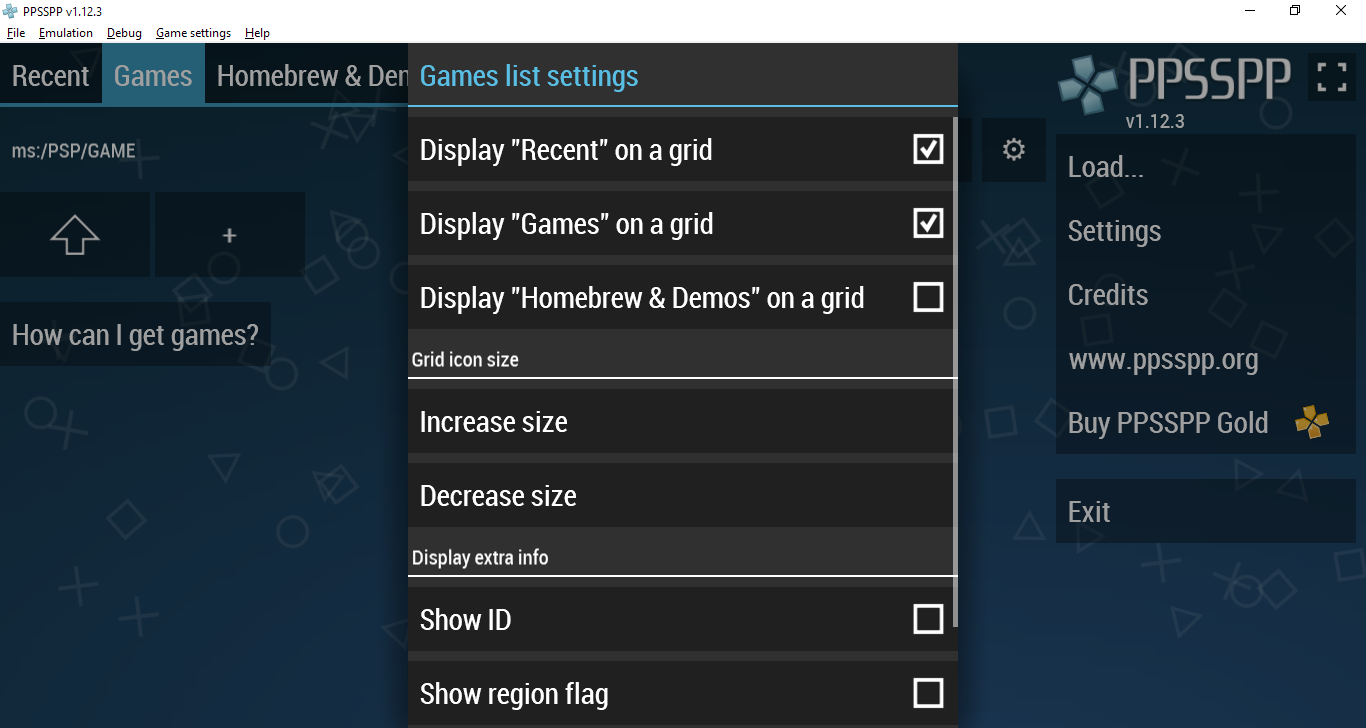 Despite the longer name, PPSSPP is not the upgraded version of PSP whatsoever. It is an emulator for gamers who want to play PSP games on their desktop computers. Since it is an open source project, anyone has the chance to make it better. If you are interested, you can search for the code in Github site.
Or, if you don't have the time to get actively involved in the project, you can buy the gold edition to support its development. A phone number may be required to process the payment, but it is stated at the PPSSPP's official site that you won't get any call as it is actually just the payment provider policy in order to avoid credit card fraud.
PSP games were developed for small screen, so if they are to be played on a much larger screen like on a PC monitor, many parts of the games are expected to look blurry. But, if you use PPSSPP to emulate the games, you can play them in full HD resolution on your PC. It is also possible for the games to be played at double the original resolution on Android devices.
To use PSP games with PPSSPP, each of them has to be turned into an ISO or a CSO file. The latter file format is a compressed form of ISO that supports up to nine compression levels, which is a preferable option if you want to save space in your computer storage. There are some freeware that you can use to turn an ISO into a CSO file.
To control the games, PPSSPP provides three options. Your PC keyboard, the on-screen touch controls, or an external controller such as Xbox 360 controller, Razer Onza Tournament Edition, and Logitech Dual Action Gamepad.​
PPSSPP lets you switch between three graphic backends too. They are Direct3D 9, Direct3D 11, and OpenGL. Changing the backend requires PPSSPP to be restarted.
PPSSPP Free Download for Windows
Even until now PPSSPP is still being actively maintained. Thanks to its consistent development, gamers around the world can still play many PSP games on the supported devices. Since version 1.11, the UI has been updated with a lot of improvements, and many fixes have been applied to keep PPSSPP runs as smooth as possible. All things considered, PPSSPP is a decent emulator for anyone wanting to play PSP games on PCs. You can click the link below to download PPSSPP for Windows:
Editor: Clifford
App Info
App Name PPSSPP
License Freeware
Publisher PPSSPP Project
Updated Jan 10, 2023
Version 1.13.2
High-quality software downloads
Anturis.com is your trusted source for software downloads.