WinSCP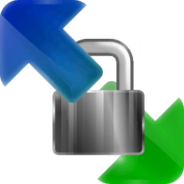 Windows 7, 8, 10, 11

Version:

5.21.5

Size:

10.9MB
WinSCP, which has been maintained since March 2000, is a file transfer utility that works on Windows and supports a number of protocols. In addition to FTP, it supports Amazon S3, SFTP, WebDAV, SCP, and SSH.
One of its main features is the graphical user interface. It makes the software much easier to use. However, a beginner probably still needs to read through the documentation to figure out how to use the software to transfer files between your device and a remote one.
Features and Highlights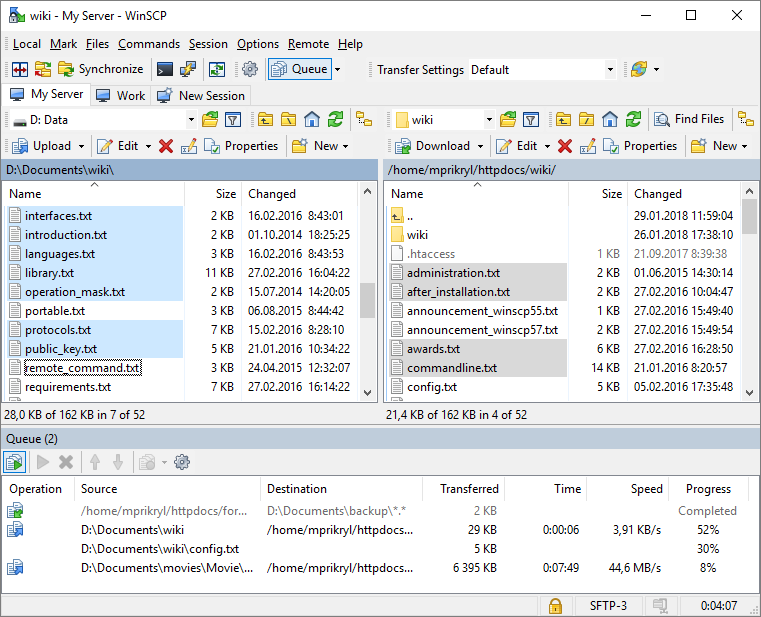 WinSCP supports foreground and background file transfers. If you transfer files in the foreground, you won't be able to use it for any other task until the transfer is completed. If you want to be able to use it while transferring the files, then you have to use the background transfer instead.
Sometimes you may need to transfer files that are much larger than usual, so large that it is impossible to send them all in one session. Sometimes you may also have to stop the transfer since you suddenly have something urgent to do. Fortunately, WinSCP can save sessions so you can always continue the transfer anytime without having to start the transfer from the very beginning again.
WinSCP supports master password to protect stored passwords from any attempt to decrypt them without authorization. If you choose to work with this security function, you need to keep in mind that it is impossible for WinSCP to recover the master password if you lose it. And when you lose the master password, that means you also lose all the protected passwords. It is possible to reset WinSCP but it won't bring back the protected passwords.
For more protection, you can set the software so that it won't store the session password in the memory. It is slightly inconvenient when the option is disabled but the trade-off for extra security is well worth it.
WinSCP can be downloaded as a portable software. The INI file, which contains WinSCP configuration, is stored in the same folder as the executable file. When you run WinSCP, it will look for the INI file. If the file does not exist, WinSCP will create a new one that contains the default configuration.
The portable version of WinSCP is not completely portable, at least not as long as you don't tweak the default configuration. To make it fully portable, you need to force the software to store the random seed file and temporary files somewhere else instead of the default location.
WinSCP Free Download for Windows
WinSCP offers a convenient way to transfer your files between two devices. It supports secure file sharing so your files will always be protected during the transfer. The documentation is detailed enough to help anyone who is interested to use the software.
You can read the documentation to find out how to use the file masks, set up a master password, apply administrative restrictions, make WinSCP completely portable, encrypt files on a server, transfer files in the background, store session information, save and restore your workspace, and many more. You can click the link below to download WinSCP for Windows:
Editor: Clifford
App Info
App Name WinSCP
License Freeware
Publisher WinSCP
Updated Jun 17, 2023
Version 5.21.5
High-quality software downloads
Anturis.com is your trusted source for software downloads.