LogMeIn Hamachi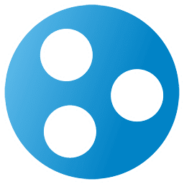 Windows 7, 8, 10, 11

Version:

2.3.0.78

Size:

9.6MB
The ability to access your files from any location sounds pretty convenient. While many people choose to use cloud storages that can sync their files across devices, there is another way to achieve it, and that is to use LogMeIn Hamachi.
With LogMeIn Hamachi, you can create a secure virtual private network. Whenever you need to access your files remotely, you log in to the virtual network with your name and password. Note that you won't be able to remotely control your computer with LogMeIn Hamachi since it is not a remote control software. It is a VPN client to access shared files of a network.
Features and Highlights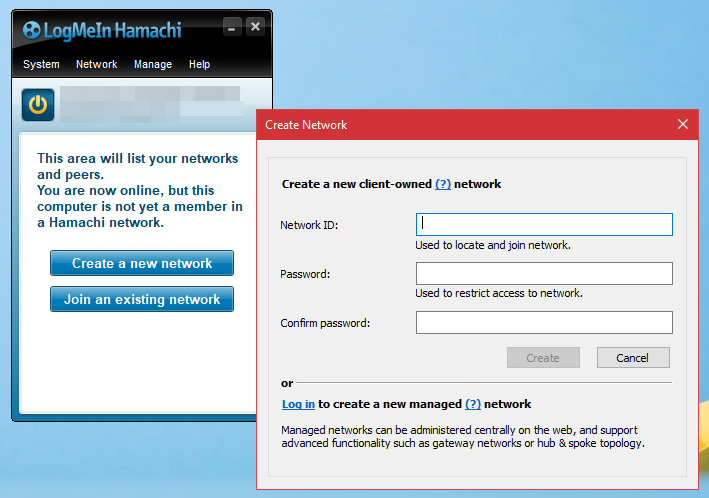 LogMeIn Hamachi can be used for free, but you need to set up a new LogMeIn account to be able to use it properly. The account registration form can be accessed from the main interface. To complete the registration, you need to enter a valid email address and a password for the new account.
After the registration is confirmed, you can start creating a new virtual network. LogMeIn Hamachi has a small graphical interface with only two prominent buttons. The first button is to create a new network, and the other one is to join an existing network.
Click the first button and a new window will pop up. The new window has several blank fields that you need to fill out. Once you specify a new network ID and a password to access the network, the previously greyed out button will be enabled so you can click it to create the new network.
After you set up the network, the name of the network will appear in the main interface. When it is active, it is marked with a green colored button. When it is inactive, the color of the network name and the button will turn into grey.
Everyone who knows the network ID and password can log in to the new network that you have created. You can prevent new members from joining in if necessary. To do so, right-click on the network, click Set Access, check the box of the option that says "Do not accept new network members", and then hit the OK button to apply the change.
Alternatively, you can enable the manual approval option. When it is enabled, everyone else who want to join the network must get your approval.
Encryption is enabled by default and it should stay that way to secure the connection when you log in to the network from a remote place.
LogMeIn Hamachi Free Download for Windows
LogMeIn Hamachi enables a home user to access his home computer remotely in case he forgets some files. An employee can also always securely connect to the office network every time he works outside the office space. For home users, the free version of LogMeIn allows up to five members to connect to a network, so it should be enough to cover personal needs.
For those who need more, there are paid plans available which include Standard for up to 32 network members, Premium for up to 256 network members, and Multi-Network which is designed to handle an unlimited number of network members. You can click the link below to download LogMeIn Hamachi for Windows:
Editor: Clifford
App Info
App Name LogMeIn Hamachi
License Freeware
Publisher LogMeIn Inc.
Updated Jun 17, 2023
Version 2.3.0.78
High-quality software downloads
Anturis.com is your trusted source for software downloads.