Cain & Abel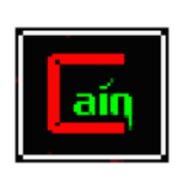 Windows 7, 8, 10, 11

Version:

4.9.56

Size:

7.9MB
A good protection requires a strong password. Since a strong password can be hard to remember, many people use a password manager to keep it. However, despite how careful you are in managing passwords, there is always a chance that you will lose them due to an unexpected situation. Some passwords might not important enough that you won't bother trying to recover them, but for those ones that are too important for you to ignore, Cain & Abel is ready to help.
Cain & Abel is officially described as a tool to help anyone recover passwords in Windows. It uses various password recovery methods. When one method fails, you can try another, and then another, until the password is successfully retrieved.
Features and Highlights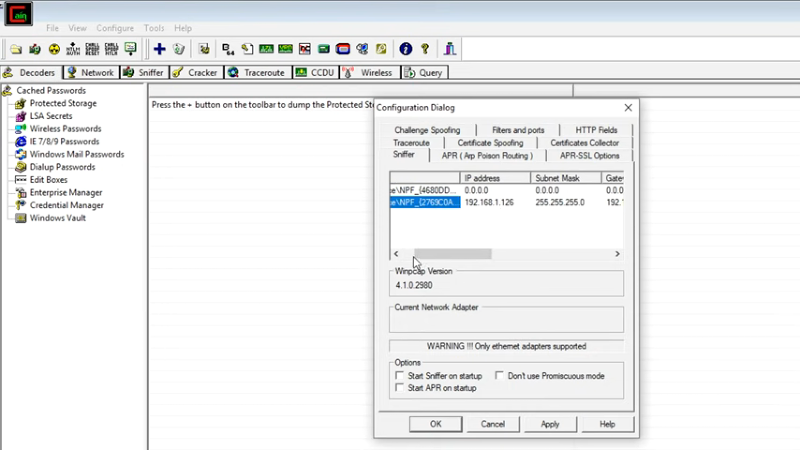 While Cain & Abel is described simply as a password recovery tool, it is actually capable of much more.
Here is the list of features in Cain & Abel: Protected Storage Password Manager, Wireless Scanner, LSA Secrets Dumper, 802.11 Capture Files Decoder, Service Manager, Microsoft SQL Server 2000 Password Extractor, Route Table Manager, Access (9x/2000/XP) Database Passwords Decoder, Wireless Zero Configuration Password Dumper, SID Scanner, Cisco Type-7 Password Decoder, Sniffer, Full RDP Sessions Sniffer for APR, TCP/UDP Table Viewer, Full HTTPS Sessions Sniffer for APR, Base64 Password Decoder, Full POP3S Sessions Sniffer for APR, Cisco Config Downloader/Uploader (SNMP/TFTP), VNC Password Decoder, RSA SecurID Token Calculator, Full LDAPS Sessions Sniffer for APR, MAC Address Scanner with OUI fingerprint, Cisco VPN Client Password Decoder, and MSCACHE Hashes Dumper.
Some antivirus software may detect Cain & Abel as a harmful object. If you use an antivirus that quarantines the setup file of Cain & Abel immediately after it is detected as a threat, it is up to your decision whether or not to use the password recovery tool. If you do want to keep using Cain & Abel, you need to put it in the exclusion list of the antivirus.
The development of Cain & Abel has been discontinued, so you may find one or two or more features that do not work properly, especially if you try to run it on an unsupported Windows version. The latest stable version was released in April 2014.
Cain & Abel requires Winpcap packet driver. If it doesn't detect the driver in your computer system, it will offer to install the driver after you finish installing Cain & Abel. After you install the driver, you can start using Cain & Abel to recover your password.
Cain & Abel Free Download for Windows
Losing a password is a pain, even more so if you don't have any method in place to reset your password. Cain & Abel can be a great help in such a situation. It may work, or it may not. Nevertheless, even a slightest chance is worth a try when you lose a crucial password.
Cain & Abel is free and it still works despite the lack of development for so many years, which is why people still use it as one of their security tools. You can click the link below to download Cain & Abel for Windows:
Editor: Clifford
App Info
App Name Cain & Abel
License Freeware
Publisher Massimiliano Montoro
Updated Jun 17, 2023
Version 4.9.56
High-quality software downloads
Anturis.com is your trusted source for software downloads.