MobaXterm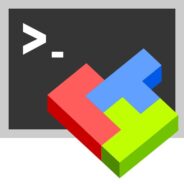 Windows 7, 8, 10, 11

Version:

23.1

Size:

28.5MB
It is convenient to have everything you need in one place. For users who need tools for remote computing, MobaXterm is the ultimate toolbox that doesn't only provide all the essential tools, but also a host of additional ones. And if the built-in tools are not enough, there are plugins you can install to get more functions.
You can download and use MobaXterm Home Edition, which is free, or pay the Professional Edition to get more features. One of the limitations in the free version is the number of sessions. The Home Edition supports up to 12 sessions only, which is a far cry from the Professional Edition that supports unlimited number of sessions.
Features and Highlights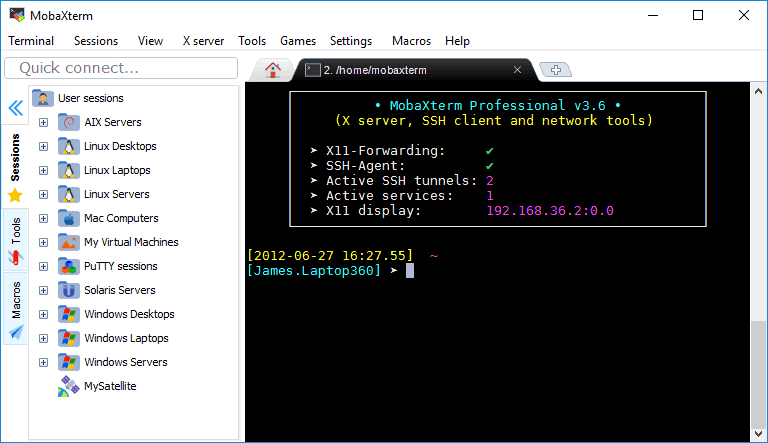 In MobaXterm, clicking the Sessions button will pop up another window where you can choose a session (RDP, SFTP, Telnet, VNC, SSH, or any other of the supported ones). Any remote session you choose to run, MobaXterm displays the session in the left sidebar in alphabetic order. The sidebar location can be changed to the right side of the interface if you don't like the default one.
When you start a session, MobaXterm saves it automatically. To make things easier, especially if you are going to launch several sessions regularly, you can create a desktop shortcut for the sessions.
As shown by the picture above, MobaXterm supports a multitab environment. Even better, it has this useful feature called multi-execution mode which allows you to execute a command to all terminals at the same time. If you want to try it, press the button labeled MultiExec.
MobaXterm is equipped with a graphical SFTP browser that pops up when you use SSH to connect to a remote server. It is used to browse and transfer remote files.
In addition to Unix command-line utilities, MobaXterm also provides graphical tools such as the built-in text editor called MobaTextEditor that you can use to edit remote files. It supports tabbed interface with a lot of options. It is basically a notepad on steroid. It pops up when you double-click on a remote file. It can also be opened from the Tools menu.
MobaXterm comes with a number of skins. The default one is Windows dark theme that supports transparency effect. Both the darkness and transparency level can be adjusted to your liking. Two icon themes are available: Flat and Crystal.
In the View menu, you will also find a screen capture function that will pop up a save as dialog when you click on it. And there are a few terminal modes you can choose to display one terminal only, two terminals at once in a horizontal or vertical split view, or four terminals at once.
Full Screen, Compact, and Normal are the view mode for the interface itself. Enabling the compact mode, for instance, will turn the top bar to a hamburger button.
MobaXterm Free Download for Windows
MobaXterm offers many advantages even in its free edition. X11-forwarding capability, plugins, intuitive interface, session manager, highly customizable, portable, syntax highlighting, dark mode, embedded X server, light, graphical SSH-browser, remote monitoring bar, and so on. You can click the link below to download MobaXterm for Windows:
Editor: Clifford
App Info
App Name MobaXterm
License Freeware
Publisher Mobatek
Updated May 15, 2023
Version 23.1
Good speed and no viruses!
Anturis does not repack or modify downloads in any way! All files are in original form.