Medibang Paint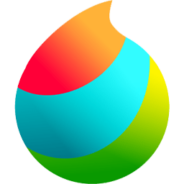 Windows 7, 8, 10, 11

Version:

28.2

Size:

53MB
MediBang Paint is an ad-supported drawing tool that provides an optional cloud storage for you to save your files. The support for cloud storage also means that you can continue your drawing even when you use another device.
There are at least three major benefits of using MediBang Paint as your drawing tool: a pile of nifty features, small footprint, and community support. Creating an account is not a requirement to use the software, but you will get more benefits if you sign up for one.
Features and Highlights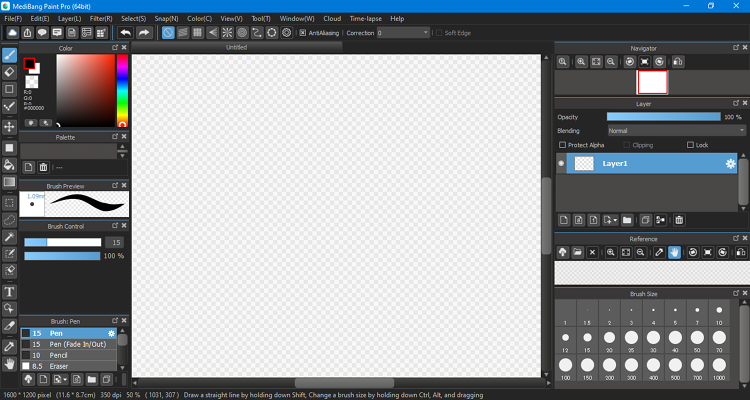 MediBang Paint has a well-structured, highly customizable layout made up from a menu bar, toolbar, and a bunch of panels at the left and right sides. To make it less cluttered, hide the panel that you don't need. Or, group some panels into one window in which each appears as a tab. The panels are undockable too in case you need to work with a specific panel for some time.
Adjusting an interface layout to fit your workflow can improve productivity, yet it can potentially make things worse if it is done too much. When the customization turns into a mess, MediBang Paint lets you reset the interface back to its standard layout.
When you are drawing, MediBang Paint saves the file repeatedly and automatically at a specified interval. The default interval is 15 minutes. Both the offline and cloud storages ensure that you won't lose your files ever.
MediBang Paint has dozens of customizable brushes. Even more are available for download after you create an account. If you fail to find a specific brush that fits your need, MediBang Paint lets you create your own brushes, save the brushes, and use the brushes whenever you need them.
Time-lapse function is yet another interesting part of MediBang Paint that records your work in progress. You can save the videos for personal uses, like to review the whole drawing process, or save and upload the videos for sharing your knowledge with other users.
Despite all the goodies that MediBang Paint has, here is one thing that many users won't probably like. If you run MediBang Paint without an internet connection, there is a delay until it shows up on your screen. The delay is long enough to make you clicking the executable file again, yet to no avail. Its process is running in Task Manager but the software is nowhere on the screen.
If you run MediBang Paint on a computer with an internet connection, it shows up quickly, but with an advertisement window.
MediBang Paint Free Download for Windows
It is fine for a developer to seek financial support by displaying advertisement on something that he or she spends hours to develop and maintain on the condition that it is not intrusive. Showing an ad at every startup that users can close is not intrusive.
The main concern with the software is the time it takes to show up when it runs offline. It is too long of a wait that it won't be surprising if there are some users who abandon it completely for other drawing software. You can click the link below to download MediBang Paint for Windows:
Editor: Clifford
App Info
App Name Medibang Paint
License Freeware
Publisher MediBang
Updated Jun 17, 2023
Version 28.2
High-quality software downloads
Anturis.com is your trusted source for software downloads.