Zotero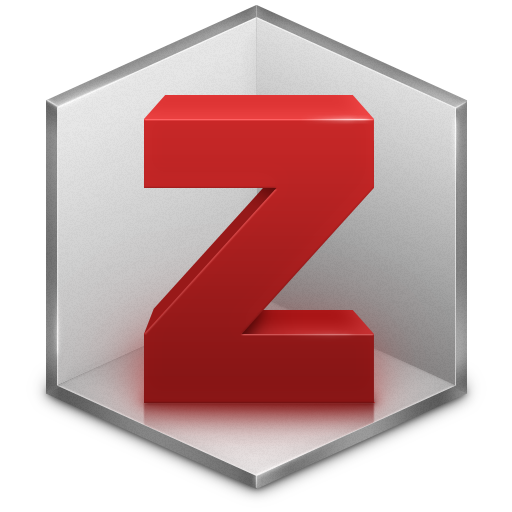 Windows 7, 8, 10, 11

Version:

6.0.15

Size:

49MB
Zotero helps you build a database full of references that you can use for researches. It is also a good complement to the bookmarking system of browsers.
You can build a completely offline database or sync the database between your computer and the cloud storage. Zotero provides a free cloud storage up to 300 MB. There are several paid plans to get more storage space.
Features and Highlights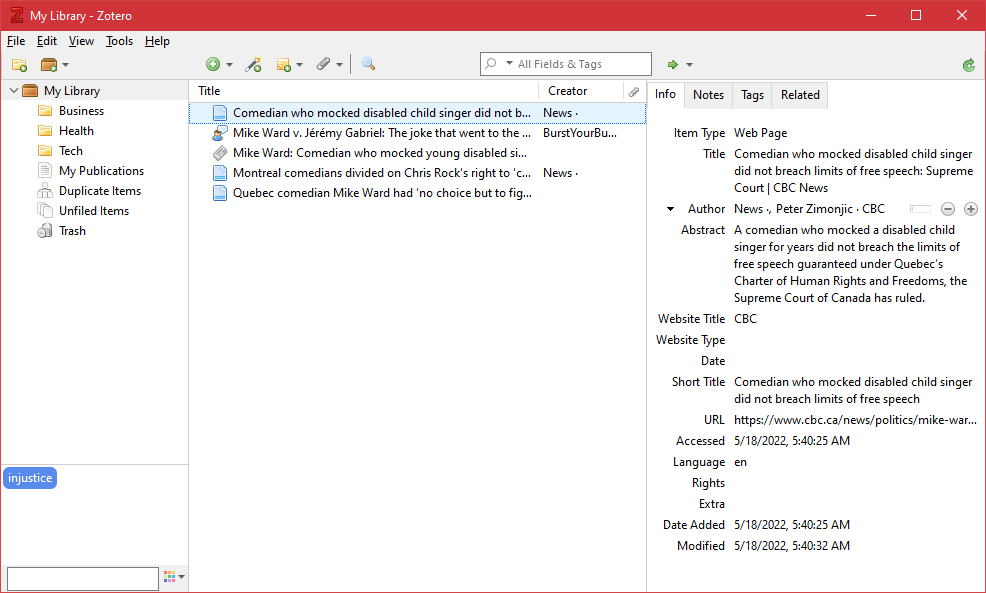 To use Zotero properly, aside from installing Zotero, you also need to install its extension for your browser. The software supports Mozilla Firefox, Google Chrome, Microsoft Edge, and Safari. The extension is not mandatory, but it will make things much easier.
When you need to add a reference to Zotero, click the browser extension's icon in the toolbar. A dialog box will appear, but it will disappear on its own after taking a snapshot of the page.
You can expand the dialog box to add tags and select a folder where the reference will be stored. However, you have to create the folder first in the main interface of Zotero. The dialog box only allows you to select a folder, not to create.
The snapshot is optional. By default it saves the reference in HTML format. Double-clicking on the snapshot will open it in your default browser. To see how much file size a snapshot has, you have to open the folder where the snapshot is stored. Fortunately, Zotero provides a context menu to open the folder of each snapshot.
Sometimes, when you add an item to Zotero, tags are added automatically. You can disable this automatic tag and manually add tags as you see fit.
Up to 9 tags can have colors to locate specific items more easily. For example, by adding a red color to "Unread" tag, a red square is added to every item that has the tag. The red square appears at the beginning of every item in the item list. This way you know whether an item has been read without having to click the item to see the tag.
Apart from folders and tags to organize your references, you can use saved searches. One great benefit of using this feature is that the searches are updated automatically when you add items that meet the criteria. There is no way to organize the saved searches, however. Your library will look cluttered the more you save searches.
Zotero Free Download for Windows
Zotero doesn't force you to create an account. But if you do create one, a 300 MB space will be yours, for free. To save as many items as possible in the free cloud storage, you can disable the auto snapshot in Zotero.
Zotero abilities can be extended by installing add-ons. Two of which are installed and enabled by default, which makes it possible for Zotero to integrate with LibreOffice and Microsoft Word on Windows. With these plugins, you can insert citation from Zotero as you type in any of the two word processing software. To start building your reference library, you can click the link below to download Zotero for Windows:
Editor: Clifford
App Info
App Name Zotero
License Freeware
Publisher Corporation for Digital Scholarship
Updated Jun 17, 2023
Version 6.0.15
High-quality software downloads
Anturis.com is your trusted source for software downloads.