Roblox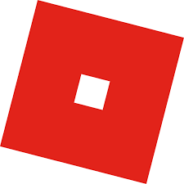 Windows 7, 8, 10, 11

Version:

2.437.13611.0

Size:

107MB
Despite having been around longer than the App Store for iOS, and the fact that it has become one of the massively popular software in the world, there are still many people who have no idea of what Roblox is all about and how it can be so tremendously popular, especially among children.
It is kind of difficult to describe Roblox. The company says that Roblox offers experiences and the majority of the experiences involve playing games, but there is more to it. Instead of calling it a gaming platform, it is more appropriate to say that Roblox is a digital platform for everyone to hang out.
Features and Highlights
Roblox is a platform to have fun, and what makes Roblox really fun is that you are free to create whatever games you have in mind. As a matter of fact, the tons of games that are available in the platform are created by the community of Roblox. It is like YouTube where the content is mostly made by the users, but the user-generated content in Roblox are games instead of videos.
Playing games and win the games are definitely fun. It is an activity that can easily make you forget how long you've been sitting in front of the screen. To make it even more fun, Roblox includes social features that allow the players to interact with each other while playing. And since Roblox is used by players from all over the world, that means you can have friends from different countries that have the same hobby, which is playing casual games.
There are lots of games in Roblox. No matter what kind of genre you are into, you are likely to find it there. Since there many games available, you can hop to another game when you are already bored playing a certain game. Just make sure that you have a good computer and internet connection to get the best experience when playing games and hoping from one game to another.
It is not all about games. When you are bored of playing games, you can simply hop from one world to another one. You can even watch a virtual music concert or attend a virtual birthday party in Roblox.
Roblox Free Download for Windows
Roblox is popular not because the company does a lot of marketing, but rather because the player's initiative to invite others to play and stream Roblox content to video sharing sites like YouTube. The fact that it has been reviewed by a number of prominent tech sites also plays an important role in boosting Roblox popularity to a new level.
Roblox is a digital platform where you can play lots of casual games, enjoy a music concert, hang out with your friends, add new friends, and more. If you want to try something new and fun, Roblox is well worth a try. Perhaps you won't like it or like it so much that it becomes one of your main sources of entertainment just like so many other users have experienced so far. You can click the link below to download Roblox for Windows:
Editor: Clifford
App Info
App Name Roblox
License Freeware
Publisher Roblox Corporation
Updated Jun 17, 2023
Version 2.437.13611.0
High-quality software downloads
Anturis.com is your trusted source for software downloads.