PDF-XChange Editor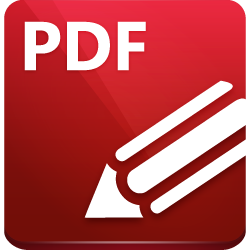 Windows 7, 8, 10, 11

Version:

9.4.364.0

Size:

350MB
Over 250 features are available in PDF-XChange Editor. 226 of them are free and the rest are licensed. It has a built-in enhanced OCR engine, form filler, dynamic stamp maker, and document comparison tool, among other things.
PDF-XChange Editor can open several documents in different tabs or windows. There is also a split screen functionality to view two documents side by side. Sessions can be saved so that all opened documents, as well as the tab group and window layout, are restored everytime you reopen PDF-XChange Editor.
Features and Highlights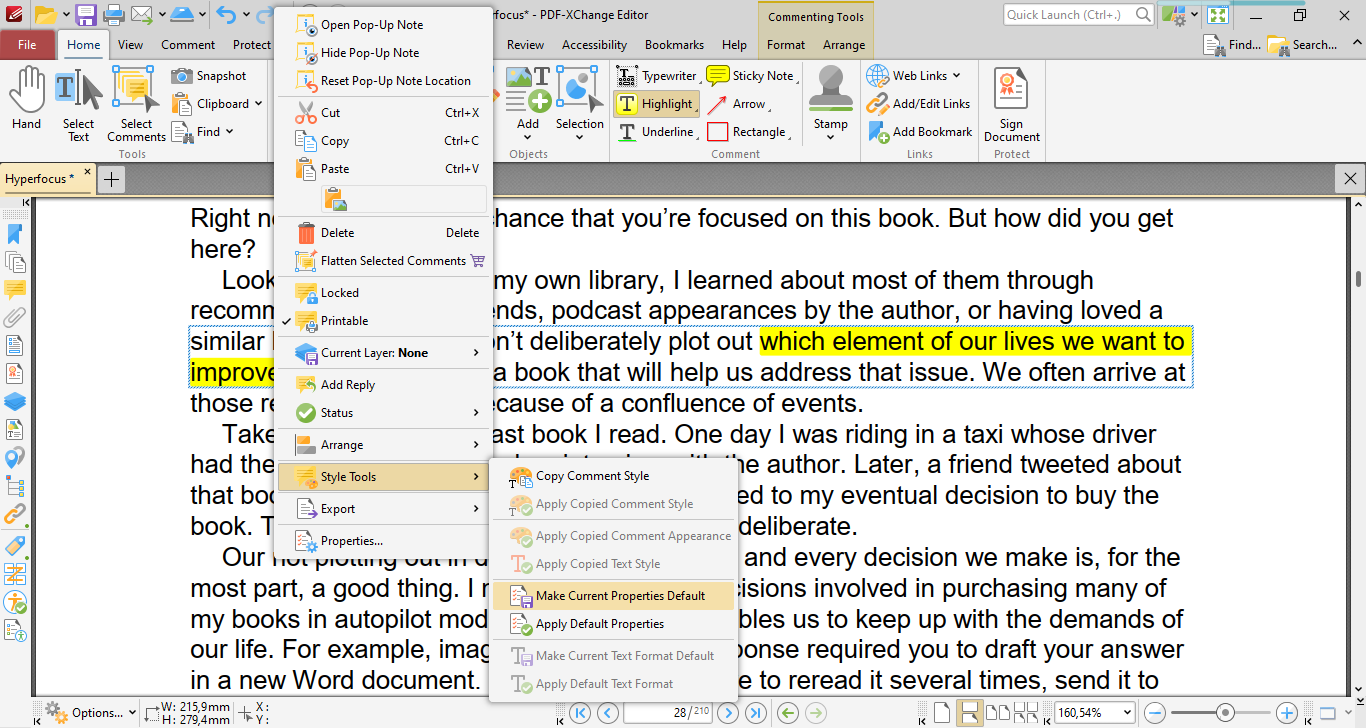 Reading a PDF file in PDF-XChange Editor is very convenient. You can switch between the view modes that include Fit Visible, Fit Width, Fit Page, and Actual Size either by clicking the toolbar buttons or pressing the appropriate keyboard shortcuts. At the bottom bar you will find more view modes that enable you to, for instance, view two pages side by side.
When you are reading a document, you can highlight the most interesting parts. The default color is yellow. To use a different color, you should click and hold on the highlight toolbar button. Each color can be cloned, adjusted, and then renamed to save it as a custom color. The same goes for the other text markup features such as Underline, StrikeOut, Insert Text, and Replace Text.
Jumping from page to page or to a specific page is easier. On the left side, there is a bookmark pane that shows the table of content of a document. At the bottom, there is a page section that allows you to go to the next or previous page by clicking the arrow buttons.
You can also go to a certain page by entering the page number in the section and press Enter, or by pressing Ctrl + Shift + N which will open a small dialog box where you can input the page number. The latter method should be more convenient since there is no need to move your hand from the keyboard to reach out your mouse just like you would if you use the former method.
The advanced search functionality is great too. It allows you to find text in the active document, all opened documents across windows, or all documents that open in the active window. What's more, there are some parameters that can be adjusted to refine the searches like excluding some words or ignoring diacritics, and you can even save each search settings as a preset. The next time you are going to search some text with the same settings, instead of configuring the search from scratch, you can just use the preset.
PDF-XChange Editor Free Download for Windows
With so many features packed in, new users would probably think that it is slow to launch, but PDF-XChange Editor is actually quite fast on a relatively low-end computer. One particular feature that many would probably like is the possibility to change the appearance to a dark theme. When the theme is enabled, the page color stays white, but you can also change it to a dark color via the accessibility setting. You can click the link below to download PDF-XChange Editor for Windows:
Editor: Clifford
App Info
App Name PDF-XChange Editor
License Freeware
Publisher PDF-XChange Co Ltd.
Updated Jun 17, 2023
Version 9.4.364.0
High-quality software downloads
Anturis.com is your trusted source for software downloads.