iFunbox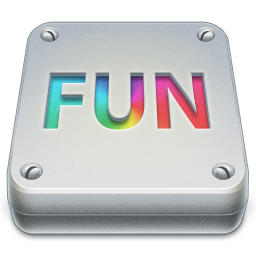 Windows 7, 8, 10, 11

Version:

4.4

Size:

44MB
Managing files can be very exhausting when you have too many files to deal with. A good file explorer and manager is, therefore, necessary to reduce the hassle. Like iFunbox. This free software is a file manager for anyone who owns an iOS device.
Managing files directly on your mobile device is not impossible, but doing it on a larger desktop screen with keyboard and mouse is much more efficient. After installing iFunbox, you can manage photos, videos, ringtones, and all other files that you keep in your iOS device, on Windows.
Features and Highlights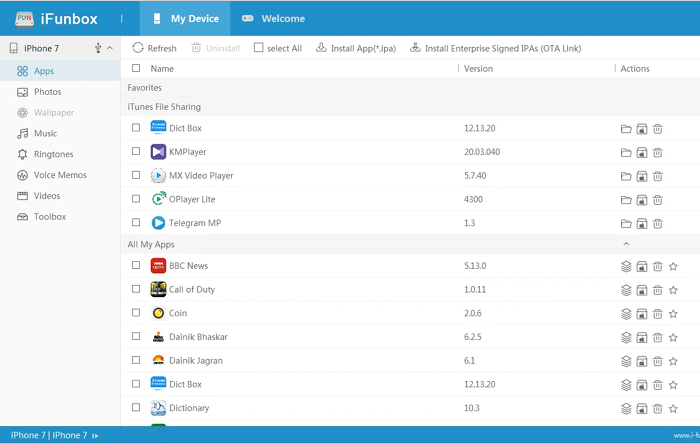 As soon as it runs, iFunbox automatically detects the iOS device that you connect to the computer. It shows the iOS device's technical information such as product model, iOS version, activation state, serial number, phone number, used and unused storage spaces, and whether it is jailed or jailbroken. To see a more detailed information, click on Details, and you will be able to see its baseband version, bluetooth address, firmware version, and region info, among other things.
The data in your iOS device is grouped at the left panel under several categories like Apps, Toolbox, Photos, Videos, Wallpapers, Music, and Ringtones. Click on any category and it won't take long for you to be able to see its contents. As long as a category isn't greyed out, you will be able to click on it to access the content.
Say, for example, you click on the Music category. All the audio files will be listed on the right side under different columns from Name, Artist, Album, Duration, Size, and Format. Every title has a checkbox next to it. To delete a file, select the file, and click the Delete button icon.
iFunbox can transfer files between your PC and iOS device. When you need to transfer some files from your iPhone to PC or vice versa, use either the export or import button at the top side of the interface.
If you're curious to see all the apps that are installed on your iOS device, click the Apps category at the left panel. You can remove any app that you don't need anymore directly in iFunbox. You can also install a new app if you find one that you really need. There is no need to reach your iOS device as both the installation and removal of new apps can be done right from your desktop screen with the help of iFunbox.
iFunbox Free Download for Windows
iFunbox doesn't seem to provide any guide on how to use it. While transferring files between devices and deleting files that are no longer needed are easy enough that it makes sense not to provide any sort of documentation on how to do them, there are some features that some beginners might get confused.
Fortunately, since internet has become a part of our daily life, there are tons of information to address all kinds of technical issues that you might experience when using iFunbox. If you're interested to use the software, you can click the link below to download iFunbox for Windows:
Editor: Clifford
App Info
App Name iFunbox
License Freeware
Publisher Appholly
Updated Jun 17, 2023
Version 4.4
High-quality software downloads
Anturis.com is your trusted source for software downloads.