Adguard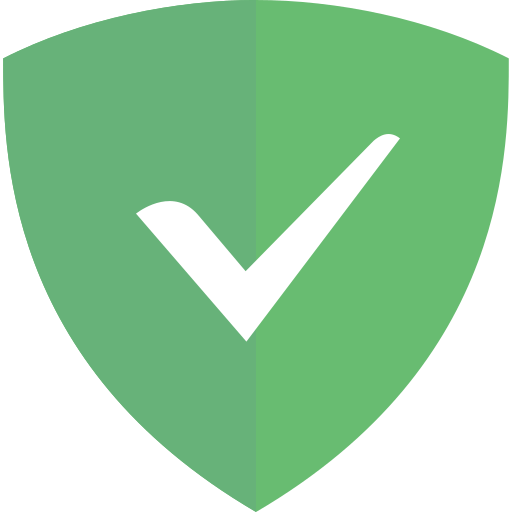 Windows 7, 8, 10, 11

Version:

7.10.2

Size:

28.5MB
Adguard is a user-friendly ad blocking utility. While an extension only works for the browser on which it is installed, Adguard for Windows works system wide. It means that you only need to set it up once to make it works on whatever browser you use.
While the main focus of Adguard is on blocking ads, it also provides protection for your privacy and keeps you safe from malicious sites. Moreover, the parental control prevents your children from accidentally accessing inappropriate content when exploring the web.
Features and Highlights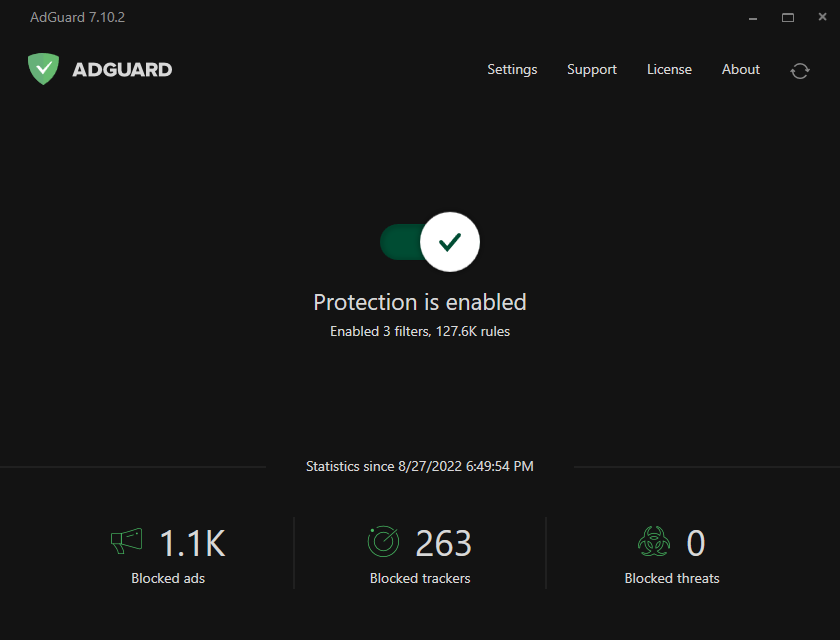 You don't have to configure Adguard to use it. If you leave it as it is, the utility uses its built-in filters to block ads. The blocking is activated immediately on its own after you launch Adguard. It works even on YouTube, allowing you to watch videos without ads.
As you browse the web, Adguard blocks ads and tracking, and it shows the statistics in the main window. Adguard also prevents you from accessing malicious sites such as those that trick visitors to steal their sensitive information like passwords. When Adguard detects such sites, it blocks them, and it notifies you.
The stealth mode in Adguard, if enabled, hides your search queries from the sites you visit, sends Do Not Track (DNT) header, and removes tracking parameters from URLs. Even more, the stealth mode can destroy third-party and first-party cookies regularly at a specified interval (e.g., every 60 minutes).
As you may know already, Microsoft is spying its users by means of Windows Telemetry. Adguard can block this, as well as disable other means of data collections such as Windows Defender automatic reports and samples submission.
For more protection, the options to change the user agent and hide IP address can also be enabled. The latter is not an alternative to a proxy or VPN service, however.
DNS Protection is another module you can find in Adguard. It allows you to choose one of the supported protocols, namely DoT, DoH, and DoQ. If you need more control, use the DNS filters editor.
If you are sure that your ISP uses Deep Packet Inspection (DPI) to spy on your online activity, you may enable DPI protection in Adguard. It doesn't work against some of DPI systems, however.
Adguard for Windows works on all browsers, but if you want to manually block elements on web pages, you need to install Adguard extension as well. It is pretty handy to get rid of sticky headers, for instance.
Adguard Free Download for Windows
Adguard for Windows is not free. It is available under yearly or lifetime plan. It limits the number of devices which depends on the license you choose whether it is a personal or family one.
There are two free alternatives from the same developer. The first alternative is called Adguard Home which is not as user-friendly as Adguard for Windows. The second one is Adguard extension for browsers which doesn't block ads as much as the desktop version. You can click the link below to download Adguard for Windows:
Editor: Clifford
App Info
App Name Adguard
License Freeware
Publisher Adguard
Updated Jun 17, 2023
Version 7.10.2
High-quality software downloads
Anturis.com is your trusted source for software downloads.