WeChat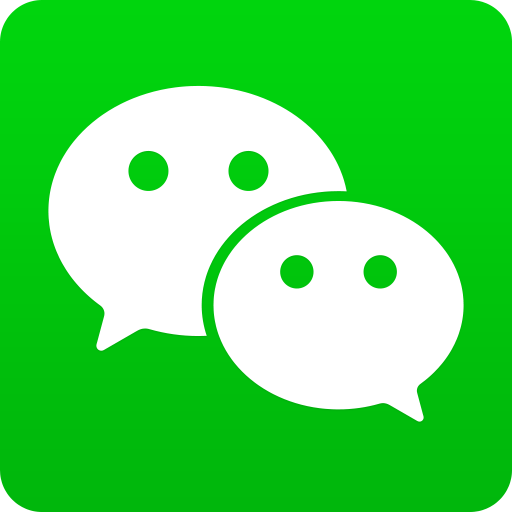 Windows 7, 8, 10, 11

Version:

3.6.0

Size:

130MB
Keeping in touch with distant friends and family relatives is a lot easier by using a messaging software, and WeChat is one of the popular choices that you may want to take a look for an alternative to the ones that you may have already used.
While it is available internationally, WeChat is a tremendously popular messaging software in China. Like WhatsApp and Telegram, it allows users to send messages and share files to each other over an internet connection.
Features and Highlights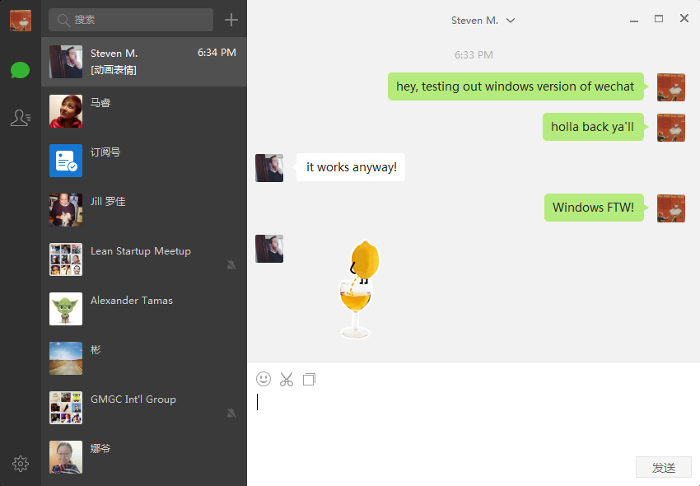 There are various stickers in WeChat for chatting. For many young people, stickers are important because they can oftentimes express feelings better than words. Most users won't bother typing if stickers are enough to convey whatever they want to say. And if the built-in stickers aren't enough, there are always stickers created by the community.
WeChat has a feature similar to Snapchat Stories called Moments. It lets you post anything about your life but it works best when you share something that you don't do on normal days. It could be a birthday, vacation, reunion, wedding, or other special event in your life. Up to 20 photos can be uploaded at the same time which will be displayed as a slideshow. Background music is available to spice things up. The bad news is that many have taken advantage of Moments popularity to sell stuff so there are lots of advertisements.
The ability to blur the background on video calls is another great feature, particularly when you have no choice but to receive a call in a messy room. This feature further increases user privacy in conversing with each other.
The setup runs quick on Windows. If you have installed the Android app, you can sync it with the one installed on the desktop computer. The app provides a QR scanner to scan the QR code for authentication and synchronization. Once everything is synchronized, you can access your messages and files in both devices.
Even though you use WeChat on a PC, you can still communicate with your friends who use WeChat on their phones. You can share images, post videos, and send other kinds of files to your friends or anyone else just like usual. The recipients will be able to receive everything you send regardless of the device they use to run WeChat.
Having an installed WeChat on a desktop computer can save you from the hassle of switching devices back and forth. You can keep focusing attention on your desktop screen and there is no need to lift your hand from the keyboard to reach the phone whenever you need to use WeChat.
WeChat Free Download for Windows
Feature wise, WeChat is as good as other popular messaging software, but privacy has long been a concern on it. It supports encryption between servers and devices but it doesn't support end-to-end encryption, which is a bummer and steers away many people from even considering to use the messaging software.
However, if many of your contacts use WeChat, your social life would be a bit easier if you just use it as well. You can click the link below to download WeChat for Windows:
Editor: Clifford
App Info
App Name WeChat
License Freeware
Publisher Tencent
Updated Jun 17, 2023
Version 3.6.0
High-quality software downloads
Anturis.com is your trusted source for software downloads.