Vuze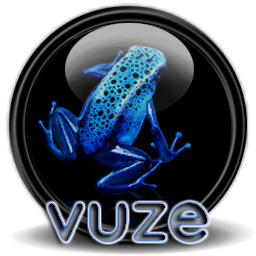 Windows 7, 8, 10, 11

Version:

5.7.6.0

Size:

14.6MB
Vuze is probably not the simplest torrent client around, but it is a convenient one, thanks to the combination of a polished interface and a good selection of features to download and manage torrents.
Vuze's free version is supported by advertisements. If you cannot stand them, there is Vuze Plus. This paid version has no ads, can play a video file while the download is still in progress, and can burn files onto a DVD disc.
Features and Highlights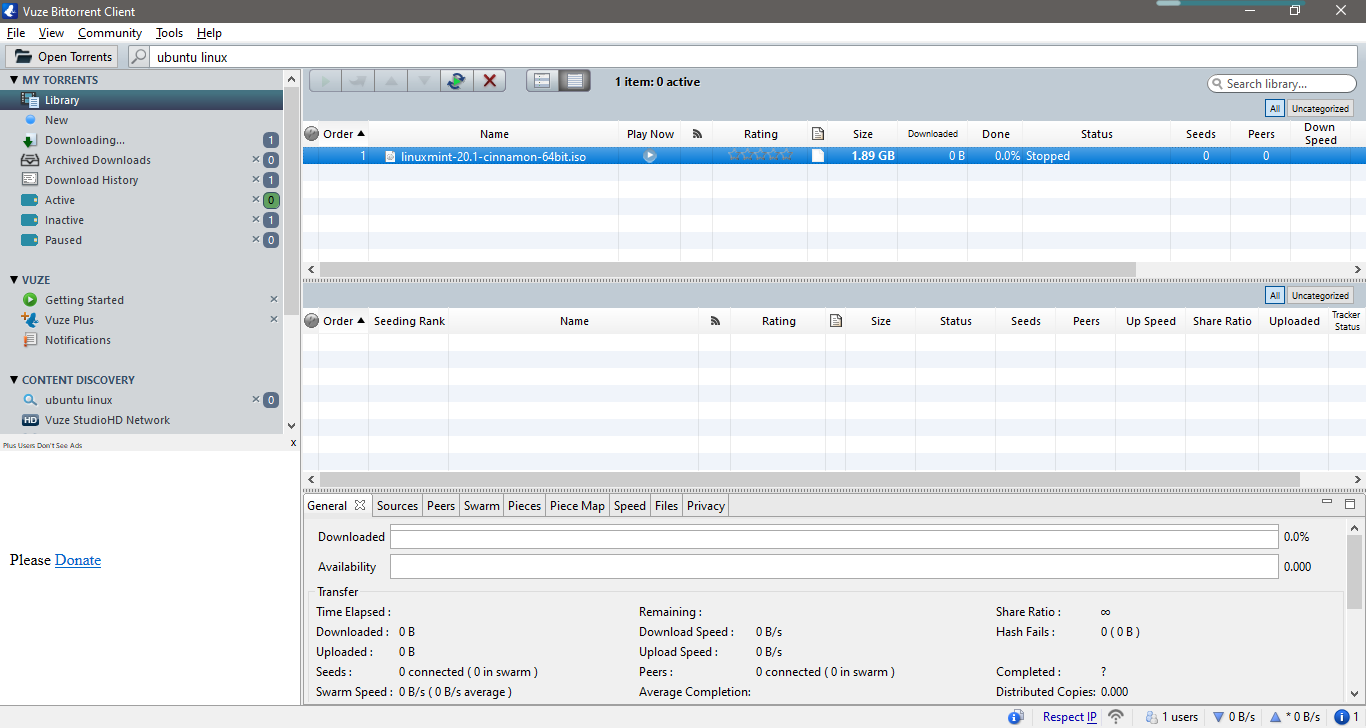 Vuze can search torrent from within its main interface, eliminating the need to open a browser to do the search. As soon as you enter a keyword in the search box and press Enter, the search result is displayed in the Content Discovery section.
Vuze can prevent computer from sleeping when it is still downloading torrents or when the first priority seeding is active. The first option is enabled by default, unlike the second one.
Vuze can also execute one of the following actions once download or seeding is completed: shutdown the computer, exit Vuze, put the computer into standby mode, run a script, exit Vuze and run a script at the same time.
There are other settings that can automate certain tasks. For example, moving completed files to a different folder, adjusting upload slots per torrent based on the connection speed, adjusting the upload speed when there is nothing left to download, and importing new torrents that are added in a specified directory.
Vuze's capability can be extended by installing plugins. Some of them come preinstalled with the software like Archived Downloads, Chat Overview, Tags Overview, Tags Discoveries, and Download History.
Each plugin can be accessed from the Tools menu. If you click on, let's say, Download History plugin in the menu, Vuze will display its name in the sidebar. Clicking on the name will show all torrents that you have added into the client.
To install a plugin, there are two things you can do. First, you can install a plugin from your computer. Second, you can open a list of plugins, read the description of each plugin and then choose one or several plugins. The selected plugins will be downloaded and installed by Vuze.
To uninstall a plugin, open the list of installed plugins from the Tools menu and then choose one or several plugins that you want to get rid of.
Vuze's interface is set to Beginner mode by default which is the simplest of all. If you want Vuze to show as many settings as possible in the interface, the mode has to be changed to the Advanced one.
Vuze Free Download for Windows
Vuze's memory footprint is much higher than qBittorrent. Even when Vuze does nothing and qBittorrent is seeding files, its memory consumption is still much higher. This is one of the major drawbacks that could make people reluctant to use it. The advertisement is also a big issue for many users.
There is still a chance that you might like it, however, since not everybody has the same opinions. The fact that Vuze is still available for download indicates that there are still people who use it despite its popularity that has fallen since a long time ago. You can click the link below to download Vuze for Windows:
Editor: Clifford
App Info
App Name Vuze
License Freeware
Publisher Azureus Software
Updated Jun 17, 2023
Version 5.7.6.0
High-quality software downloads
Anturis.com is your trusted source for software downloads.