Koplayer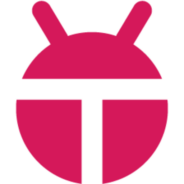 Windows 7, 8, 10, 11

Version:

2.0.0

Size:

603MB
Koplayer emulates Android system on Windows PC. The majority of people nowadays have smartphones, yet there are many who need Android emulators so that they can use Android apps on their PCs. One of the reasons is to get rid of the hassle of going back and forth between smartphone and PC. If an app can run on Windows PCs, then users simply have to press a keyboard shortcut to switch to it whenever they need to use it.
Koplayer is one of those software that provides such convenience to users at no cost. The installation size is quite large but it won't really be a problem for today's hard drives as they generally come with hundreds of gigabytes at minimum.
Features and Highlights
Koplayer welcomes its users by presenting a beginner guide after the installation is completed. You can skip it but it would be better if you read it until the end. After all, you'll lose nothing but a bit of time. The guide contains information about the things you can do with Koplayer and how to do them. For example, it shows you how to zoom the screen with your keyboard.
Some users are so accustomed to keyboard that they would rather use it than a gamepad to play games. On the other hand, there are other users who only play well with a gamepad. It is fortunate that Koplayer supports both devices. You can use a keyboard or gamepad. Koplayer also lets you customize them.
When it comes to screen resolution, you can follow the one recommended by Koplayer or specify a custom resolution and dpi.
The next thing that you might look for in an emulator is a boss key which is also known as a panic button. This is a keyboard shortcut that hides Koplayer instantly anytime you need to hide it quickly.
In order to install Android apps from Google Play Store, you need to login to your Google account through Koplayer's interface. If you have never used an Android emulator before, you might find it a fun experience to browse through the Google Play Store, use the apps, and play the games on a large screen.
Installing games and non-games apps on an Android emulator is as easy as on a smartphone. Just point the cursor on the install button, click on it, and the emulator will download and install it for you. Once it is done, both the open and uninstall buttons appear on the app's page in Google Play Store, letting you know that the app is ready to use.
Koplayer Free Download for Windows
Koplayer is developed to provide the best experience of using Android apps on Windows PCs, but the hardware components of your computer still plays the biggest role in determining how smooth the experience is.
Thanks to the developer's hard efforts, we all have Koplayer as another alternative to emulate Android on PC. While Koplayer doesn't manage to beat down the popularity of the top emulators, it may still be useful for some users who need a different solution. You can click the link below to download Koplayer for Windows:
Editor: Clifford
App Info
App Name Koplayer
License Freeware
Publisher Koplayer Team
Updated Jan 1, 2023
Version 2.0.0
High-quality software downloads
Anturis.com is your trusted source for software downloads.