Deluge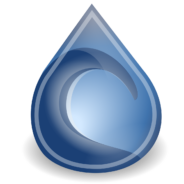 Windows 7, 8, 10, 11

Version:

2.1.1

Size:

34.3MB
Relying on libtorrent for its backend, Deluge provides a means for everyone wanting to take advantage of the peer to peer technology to download files. It may not be the most popular torrent client, but it also has a set of competitive features to offer, and it is free from ads to boot.
Deluge features a minimalist interface that looks pleasing to the eyes, unlike BitComet that seems to add buttons as many possible to its interface. It would be more comfortable if it were to include a dark theme as well but it's not that big of a deal to concern about.
Features and Highlights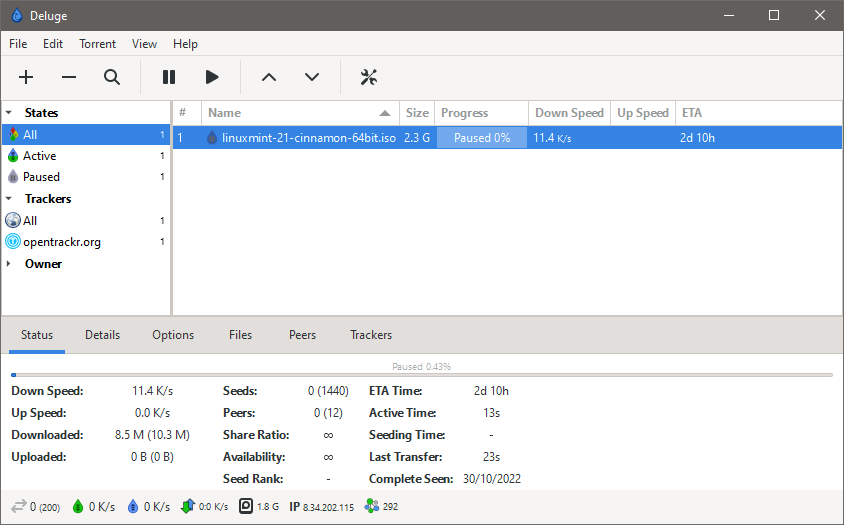 If you add a torrent containing multiple files, Deluge opens a dialog window named "Add Torrents" where it shows all of those files along with the check boxes. But, it lacks any visible option to uncheck those boxes in batch, so it would be a hassle when you need to download only a few of them. You can press Ctrl + A and unselect a check box to get all the boxes unchecked at once, but it would be easier if there is some sort of option like "clear all" or "uncheck all".
In the "Add Torrents" window, there are options that let you add a torrent in a paused state, prioritize the first and last pieces for a quick preview or download the pieces sequentially, skip file hash check, enable super speeding, preallocate disk space, specify a download destination, and decide whether you want Deluge to move the completed files to another specified folder, as well as limit download speed, upload speed, connections, and upload slots.
When Deluge is downloading files, it can be minimized to tray. It is a common feature for torrent clients. What's uncommon, though, is that the client can lock its tray icon so that it becomes inaccessible for anyone who cannot enter the correct password.
The task list in Deluge's main window shows a few columns that include number, name, size, progress, download speed, upload speed, and ETA. There are other columns but they are hidden by default. To make them visible, right-click on a column title and put a check mark on every column you need. Those hidden columns are Downloaded, Uploaded, Download Limit, Upload Limit, Remaining, Completed, Ratio, Peers, Seeds, and Download Folder, among other things.
Deluge Free Download for Windows
Deluge is widely known for its plugins. Some of them are already built-in so you can simply enable the ones you need. AutoAdd, for instance, is a plugin to choose a folder to monitor. Any torrent that you put inside that folder will be automatically added to Deluge for download.
Notifications is another built-in plugin that shows a notification for each specified event, like blinking the tray icon when a download task is finished. There are third-party plugins too, but not all of them support the latest version so you need to read the details to avoid downloading ones that aren't compatible with your Deluge. You can click the link below to download Deluge for Windows:
Editor: Clifford
App Info
App Name Deluge
License Freeware
Publisher Deluge Team
Updated Jun 17, 2023
Version 2.1.1
High-quality software downloads
Anturis.com is your trusted source for software downloads.