Rapid Typing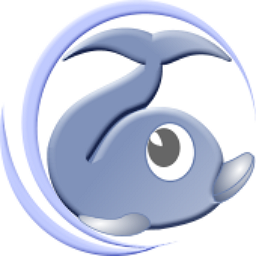 Windows 7, 8, 10, 11

Version:

5.4

Size:

15MB
The simplest way to be able to type fast is to type every single day, but you can speed up the learning by using a typing software like Rapid Typing. It helps you to type as fast and accurate as possible by providing a set of interactive typing lessons. By the end of the lessons, you're expected to be able to type fast enough without looking at the keyboard.
You can install Rapid Typing if you plan to use it only on your computer, or download the portable version so that you can continue your learning session everywhere you go with your Windows laptop. Whichever you choose, both are small in size.
Features and Highlights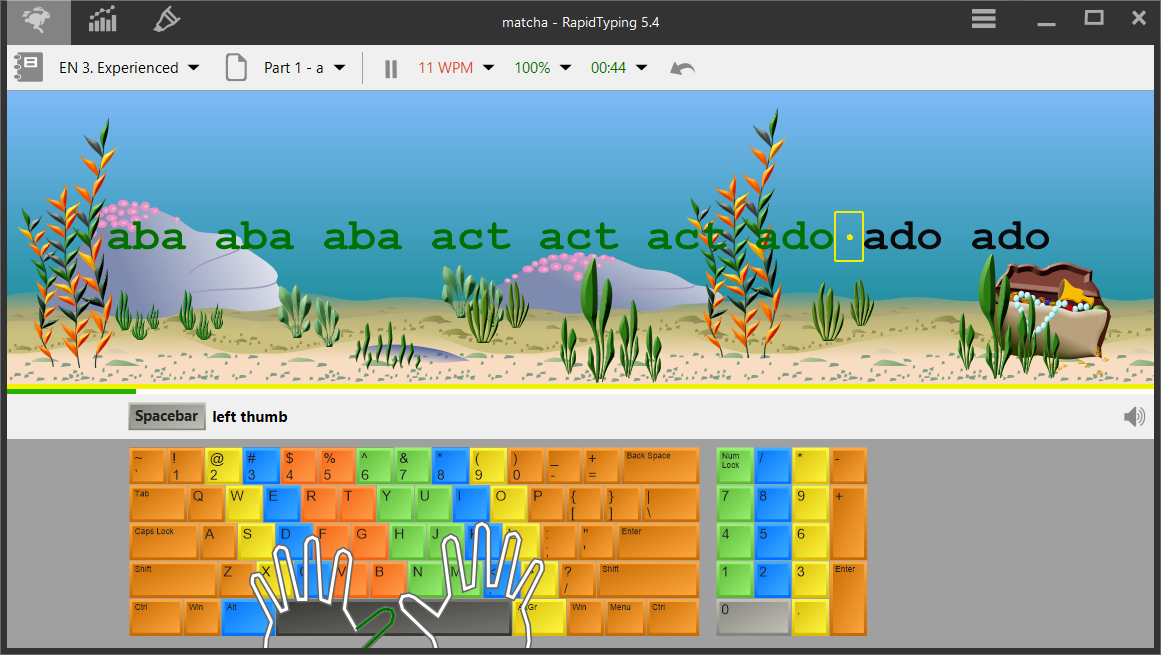 Rapid Typing uses a pair of moving hands on top of a virtual keyboard. It shows you how you should position your fingers on the keyboard. It also shows you which finger that you should use to type a certain letter. For example, if it is the J letter, the right index finger will turn color from white to green.
Rapid Typing starts with a very basic lesson where you have to type a series of letters. It could be boring but you have to stick with it until the end if you are still a beginner. After you complete the lesson, the next one is a bit more difficult but still a basic one. Instead of individual letters, you will learn to type sentences. The difficult part is when you have to type upper-case letters.
The purpose of the two lessons are to familiarize you with the position of keys on the keyboard. If you can type without looking at the keyboard, that means you are ready for the next lesson.
In addition to the built-in lessons, you can create your own. Rapid Typing has a lesson editor that allows you to edit the existing lessons and create new lessons. Add any text file to your own lesson, set the lesson goals and duration, choose which action to take at the end of the lesson, and choose whether the progress is saved automatically or not when you exit the lesson.
The background and text color in the lessons can also be changed. However, you cannot use your own background image. You can only choose one of the available themes. The most interesting of all is the Animation which displays moving fishes as you type. It makes the learning feels more fun.
Rapid Typing Free Download for Windows
Unlike Typer Shark that improves typing skill by killing sharks with words, Rapid Typing guides you from the very beginning until you can touch typing. Set aside an hour a day and you will probably be able to touch typing sooner than your expectation.
Aside from your typing speed, the other thing that you should also pay attention to is your typing accuracy. It is even more important than speed. If you're ready to start your training, you can click the link below to download Rapid Typing for Windows:
Editor: Clifford
App Info
App Name Rapid Typing
License Freeware
Publisher RapidTyping Software
Updated Jun 17, 2023
Version 5.4
High-quality software downloads
Anturis.com is your trusted source for software downloads.