VideoProc Converter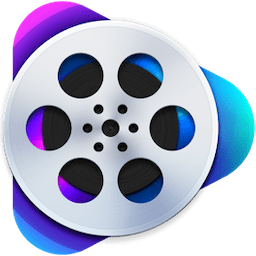 Windows 7, 8, 10, 11

Version:

5.0

Size:

49MB
Downloading videos is easy, but sometimes there might be some that you need to convert to the right format so that you can play it in your player of choice. VideoProc Converter comes packed with a video downloader and converter along with a screen recorder as well as a number of basic editing features.
Its features are presented in a fairly sleek, and most important of all, user-friendly interface. Most users should be able to convert videos without having to read or watch any tutorial. On top of it, VideoProc Converter supports a large number of common file formats.
Features and Highlights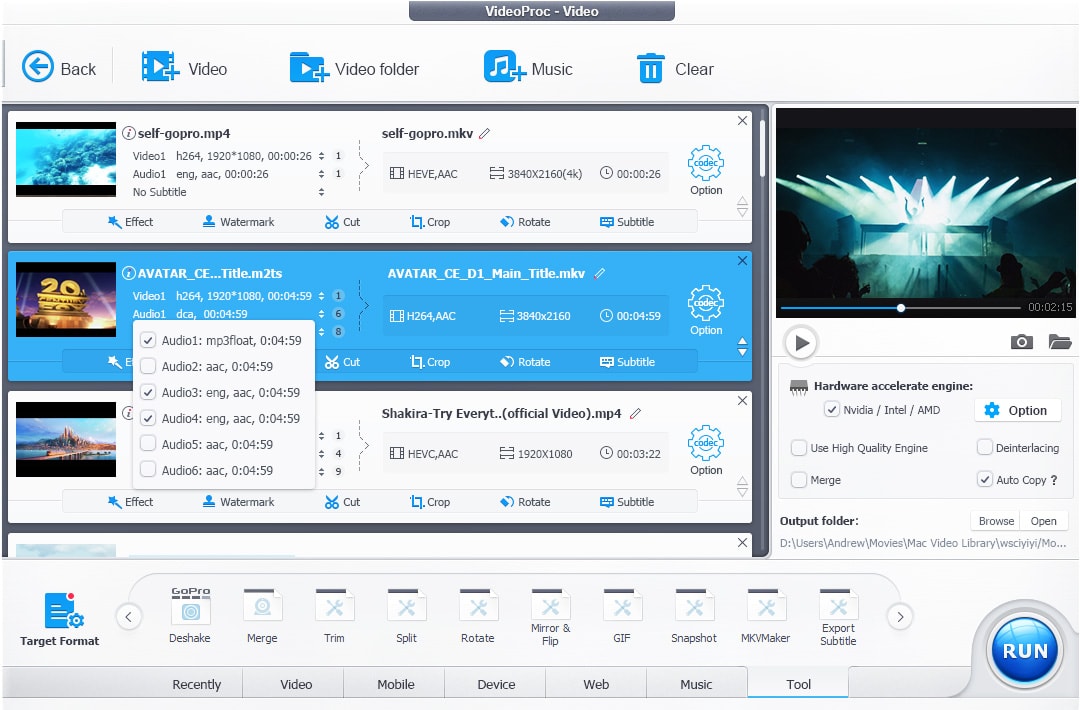 With VideoProc Converter, you don't need separate software to download and convert videos. Both tasks can be completed in one place. Downloading a video is just a matter of copying and pasting the right URL followed by clicking a button. Whether it is a video about cooking, or boxing, or just about anything else, the software can download it as long as you have the URL and a computer with an internet connection. The download speed, however, mostly depends on how good the connection is.
On the other hand, the conversion speed depends on your computer specs and how well VideoProc Converter can utilize the power of your hardware. In addition to being able to convert videos, the software can convert audio files and extract audio from a video.
Some of the videos that you download, or the ones that you record on your computer screen, or those that you shoot with a video camera, are probably too large in size. VideoProc Converter can help you reduce their file sizes either by applying a compression method, removing unnecessary segments, or choosing a different codec. The cutting tool, however, is not as good as Avidemux or LosslessCut, both of which are free video editing tools.
VideoProc Converter has a cropping tool that you can also take advantage of to get rid of the unwanted parts that are not possible to be removed by the cutting tool, such as the black bars.
In case you need to send a video to a friend but the size is still too large despite having been compressed, VideoProc Converter can split it. You can specify the number of the segments (e.g., split a video to two, three, or more segments) or specify the length of each segment (e.g., split a video every 30 seconds). The latter method will give you three smaller segments if you decide to split a 90 seconds video.
If you need to upload your own video, adding a watermark will help lowering the risk of anyone using yours without permission. Aside from adding a text or an image watermark to a video, VideoProc Converter also lets you adjust the transparency level of the watermark.
VideoProc Converter Free Download for Windows
VideoProc Converter can add effects to videos, rotate videos to fix the orientation, flip videos, extract subtitle from a video, add hardcoded or softcoded subtitle to a video, remove background, fix shaky videos, and split a video. All in all, VideoProc Converter is more than just a video and audio converter. You can click the link below to download VideoProc Converter for Windows:
Editor: Clifford
App Info
App Name VideoProc Converter
License Freeware
Publisher Digiarty Software
Updated Jun 17, 2023
Version 5.0
High-quality software downloads
Anturis.com is your trusted source for software downloads.