qBittorrent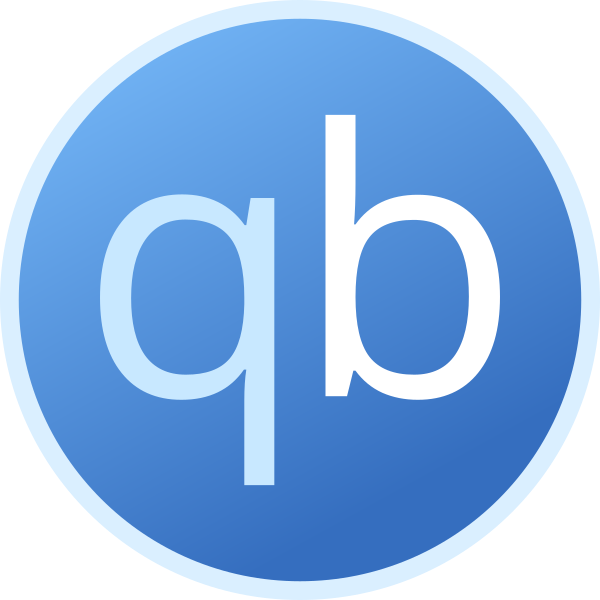 Windows 7, 8, 10, 11

Version:

4.4.5

Size:

27MB
Why bother using a torrent client that shows ads on its window when you can just use qBittorrent? Unlike a few others that tell you to upgrade to enjoy torrenting without ads, qBittorrent is free from ads and it is an open source to boot.
If you assign qBittorrent to handle torrent files, a double-click on a torrent file will open it in qBittorrent where you can enable all the options that you find convenient. You can, for instance, configure the client to download in sequential order, skip hash check, download the first and last pieces first, choose a download location, and choose whether or not to follow the original content layout.
Features and Highlights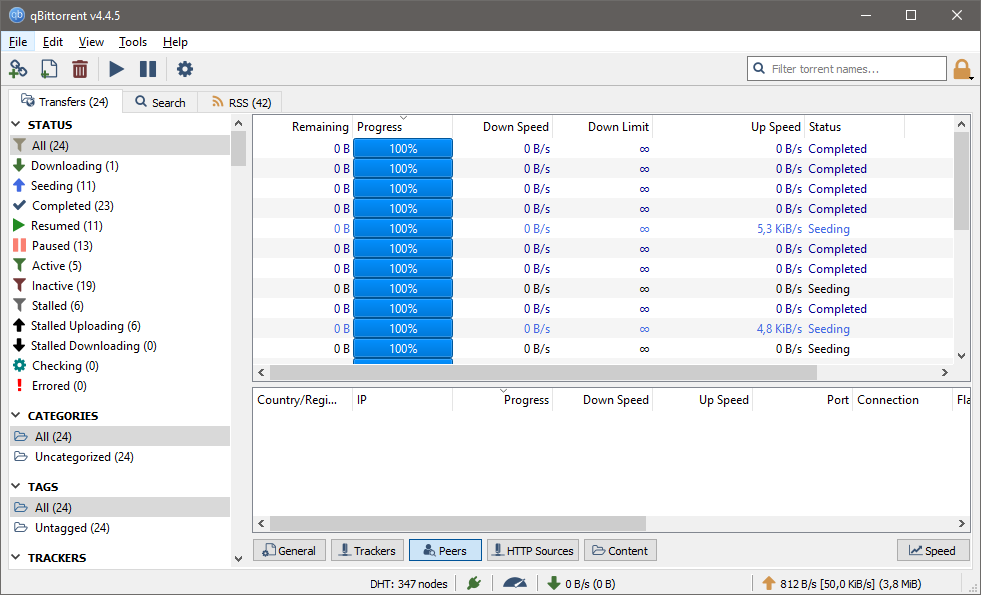 qBittorrent supports RSS feed. For any torrent that you want to download, you can simply double-click on it in the feed list. It is quite a convenient way to keep up with the latest torrent without opening a browser, assuming that the feature works as expected.
If you download several torrents at once, you can choose which one to be prioritized the most so that qBittorrent pours more bandwidth resource for that torrent. Bandwidth limitation is a standard feature that can also be found in qBittorrent which can be applied globally or only on specific torrents.
The remote management is handy for anyone who needs the ability to keep torrenting with qBittorrent even when they are not at home. All it needs to use the feature is just a web browser.
qBittorrent supports search engine too, which will save you from the hassle of visiting every torrent site on the web to find the ones that you're looking for.
Unfortunately, using the search engine isn't as easy as it sounds. You might expect that you can use it right away by clicking on it and type some search keywords, but it doesn't work that way. Instead, it shows a window telling you that Python must be installed first to be able to use the search engine.
After you install Python, a search tab appears in the tab row below the toolbar. You click on it, and you will find out that the search engine is not ready yet as there is another step that you have to go through, which is to install a search plugin. Some users might give up after finding out that installing a plugin turns out to be not as straightforward as they expect. But if you're willing to learn how to install plugin for qBittorrent, there are quite many plugins to choose from.
qBittorrent Free Download for Windows
Using qBittorrent is as easy as using other torrent clients, but using the search engine is unfortunately quite a challenge for a number of users. It is not difficult, but not all users are willing to spare even a bit of time for learning something that they can live without.
Despite the search engine that is not user-friendly enough, qBittorrent is still a better torrent client than BitTorrent and uTorrent in terms of privacy. You can click the link below to download qBittorrent for Windows:
Editor: Clifford
App Info
App Name qBittorrent
License Freeware
Publisher qBittorrent
Updated Jun 17, 2023
Version 4.4.5
High-quality software downloads
Anturis.com is your trusted source for software downloads.