MegaDownloader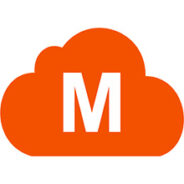 Windows 7, 8, 10, 11

Version:

1.8

Size:

2MB
Instead of solely relying on a browser to download MEGA files, use MegaDownloader. It is an unofficial utility to download files from the cloud storage. Lightweight and straightforward, supports parallel download with multiple connections per file, and free of charge without ads.
MegaDownloader can automatically extract archives too. Zip, 7z, and RAR are the archive formats it supports. Also, if you're going to leave your computer at night, you can set MegaDownloader to shut down the machine as soon as there is nothing left to download.
Features and Highlights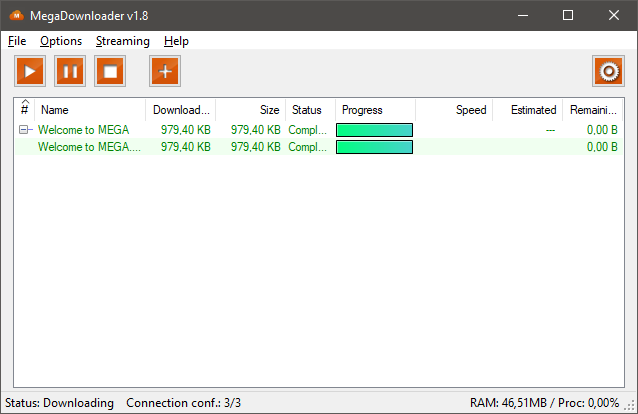 MegaDownloader starts with a dialog window asking for your confirmation to accept MEGA terms of use. And once you confirm it, you can immediately configure it.
MegaDownloader limits the parallel download up to 3 files per session. Each download uses 3 connections. These are the default values that you can adjust to your liking.
The clipboard sniffer makes it easier to add MEGA links to the download list. Once a MEGA link is copied, MegaDownloader opens immediately with the link pasted inside its queue list. After you specify the download location and click the Add Links button, the download will start.
The progress of each download is displayed in the main window. All files are downloaded in full speed, unless you choose to limit the download speed. If there is a file you want to prioritize, right-click on it and select Increase Priority. For the least important file, right-click on it and select Decrease Priority to allocate more bandwidth for other files.
MegaDownloader can read MEGA links that are hidden inside a JPEG image. Input the image path by clicking the Browse button next to the appropriate field, or paste the URL of the image, and click the Load button.
In additon to reading the hidden links, since the release of version 1.7, MegaDownloader has included a function to hide MEGA links inside JPEG images.
The links can be hidden normally or hidden in such a way that other users can download the files but unable to see the links. For stronger protection, there is an option to protect the links with a password.
The Steganography Wizard is used to hide MEGA links inside a JPEG image. To open it, go to the Options in the top menu, select Steganography, and click the appropriate option.
In the wizard, there are three steps you have to follow. Enter the links, select an input image and an output image, and optionally set a password. The quality of the generated image is reduced to 85% by default.
MegaDownloader Free Download for Windows
MEGA has its own official software to download, upload, and sync files. It is a great software for MEGA users who need to manage the files that are hosted in the popular cloud storage. However, for those who simply need to download files, MegaDownloader is a better choice.
As long as the files are made public, MegaDownloader can download them without requiring MEGA credential data. It is also easier to set up and loads faster than the official MEGA software. If you're interested, you can click the link below to download MegaDownloader for Windows:
Editor: Clifford
App Info
App Name MegaDownloader
License Freeware
Publisher Andres_age
Updated Jan 1, 2023
Version 1.8
Good speed and no viruses!
Anturis does not repack or modify downloads in any way! All files are in original form.