Winamp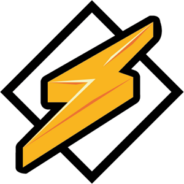 Windows 7, 8, 10, 11

Version:

5.9.0 Build 9999

Size:

11MB
Winamp is well known to be a music player that does more than just playing your music. It has a media library where you can manage the whole collection of your songs. It provides many features that you can tinker with and plugins to add even more functionalities.
The fact that Winamp is an outdated software doesn't necessarily mean that it is terrible. There are still plenty of users who refuse to abandon it. The reason isn't because nothing is better than Winamp, but because it is already good enough to satisfy what they want.
Features and Highlights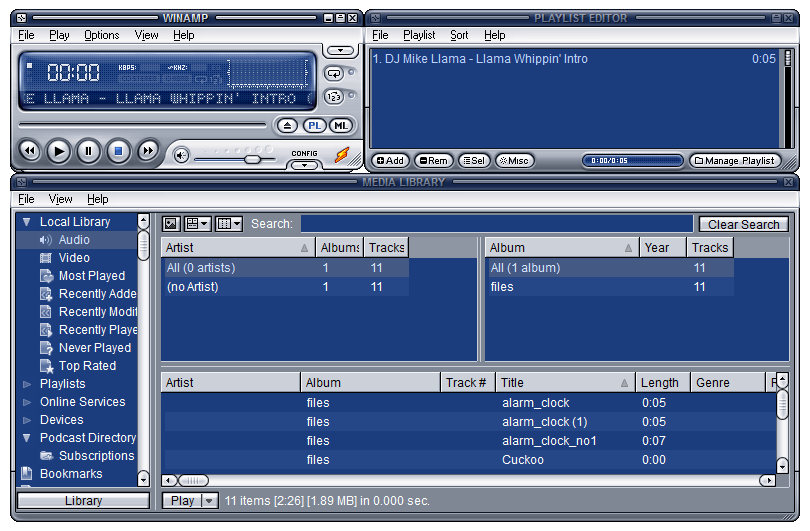 Setup
During the setup, Winamp offers you to stick to the current Classic skin or replace it with another. What follows next is to set the associations for audio files, playlist, video files, Winamp specific files (i.e., WAL, WLZ, WSZ), and to choose whether you want Winamp to launch automatically when you insert an audio CD.
You can also enable the shell integration so that Winamp options appear in the context menu every time you click on a folder. The Winamp Agent, if you turn it on, will stay in the notification area even after you exit Winamp.
Media Library
Winamp scans your folders for files that can be added to its media library. All of the files will be organized automatically. Whether the scan takes a long time or not depends on how many media files you have. There is also a built-in option to add every file that Winamp plays into the library automatically.
Skin
A few skins are available. Winamp Classic, Bento, Big Bento, and Winamp Modern skin. Only four skins, but more can be added manually. Clicking on Get More Skins option will open a new tab in your browser which contains a list of search result that you can choose from.
Even if you don't add new skins, you can still play around with the available color themes. Changing the color theme of the Winamp Modern skin to the Bricks Set, for example, makes the skin looks quite different.
Plugins
What Winamp has is already a lot, but if you want more, there are plugins to extend what Winamp can do. To name a few, you can try MilkDrop2 to enjoy an impressive visualization, EQ Hotkeys to get more control over the equalizer, Winamp Backup Plugin to backup and restore much more than just the settings, TomSteady to deal with playback volumes that sometimes louder or quieter when Winamp is playing a list of songs, and Multiple DSP Stacker to run as many plugins as you want.
Winamp Free Download for Windows
Winamp is no longer as popular as it used to be. Aside from the lack of improvement for a long time already, there are other music players being actively developed. However, Winamp still have a lot to offer and is able to run smoothly in the background without affecting your system performance. Whether you want a simple MP3 player or a media player that can manage your local collection, Winamp is still a good choice. You can click the link below to download Winamp for Windows:
Editor: Clifford
App Info
App Name Winamp
License Freeware
Publisher Radionomy
Updated Jan 11, 2023
Version 5.9.0 Build 9999
High-quality software downloads
Anturis.com is your trusted source for software downloads.