AdwCleaner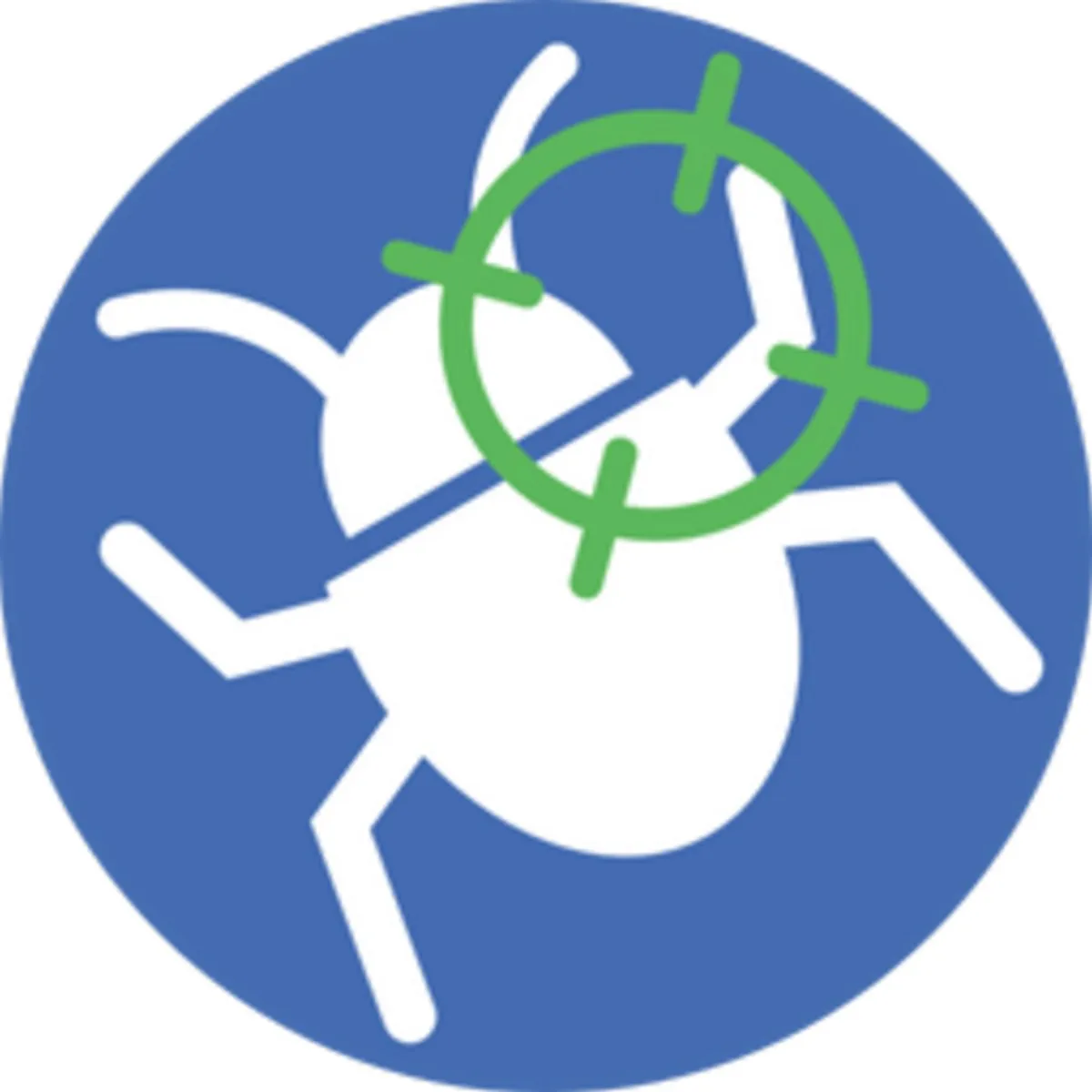 Windows 7, 8, 10, 11

Version:

8.4.0

Size:

8.4MB
When your computer runs much slower than usual or when it acts weird suddenly, it could be a sign of a malware attack. If your existing antivirus fails to detect anything suspicious, fire up AdwCleaner to track and remove those malicious codes hiding in your system.
AdwCleaner comes from the reputable Malwarebytes company. As a free alternative to Malwarebytes Premium, it lacks many features, but the absence of a real-time shield is the main reason of why it cannot replace the built-in Windows antivirus or other similar programs offering the nonstop protection.
Features and Highlights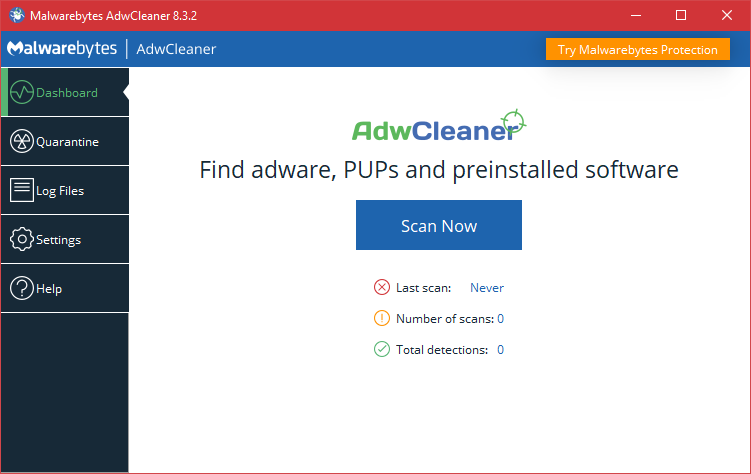 Unlike Malwarebytes Premium that targets a broader range of threats, AdwCleaner is only specialized on removing certain kinds of malware. Those are adware, browser hijackers and toolbars, and spyware. PUPs are blocked too even if they aren't considered as malware. They are usually bundled with software that users are after.
To start scanning, click the scan button on its main interface. It doesn't take long to finish the scan, but your mileage may vary. For a computer that connects to the internet, AdwCleaner will automatically use the cloud database.
If the software detects a threat, it will show the threat in the scan result. You can move the threat to the quarantine section and permanently delete it from there. The scan result is saved as a log file and organized in the Log Files section. A double-click on the file will open it in Notepad.
AdwCleaner includes a basic repair function that executes the predefined actions. By default it only resets firewall and winsock. All the other actions are available in the Settings page which allows you to reset IPSEC, BITS, IE policies, Chrome policies, proxy, hosts files, TCP/IP, and Windows installer, as well as delete IFEO keys and prefetch files.
To deal with false alarms or when you simply have some files that AdwCleaner must never scan, the software lets you exclude files, folders, URLs, services, registry values and keys, processes, and detection families.
If you use AdwCleaner on another computer and you want to remove all traces of it afterward, use the removal function in the software. While AdwCleaner doesn't require installation, it does keep some files in the system. The purpose of the removal function is to remove all these files that are no longer necessary.
On another note, the graphical interface of AdwCleaner can be resized but it will be restored to the default size on every launch. To keep the current size, you should enable the option under the Interface submenu in the Settings page.
AdwCleaner Free Download for Windows
AdwCleaner collects usage and threat statistics by default. Even though it is an anonymous data collection, you may still feel uncomfortable with it. If that's the case, you can go to the Settings page to disable the data collection.
All in all, AdwCleaner serves as a good companion to your existing antivirus product. Run the scan periodically at least once in a month to make sure that your computer stays clean.The scan doesn't take long, after all. To start scanning for threats, you can click the link below to download AdwCleaner for Windows:
Editor: Clifford
App Info
App Name AdwCleaner
License Freeware
Publisher Malwarebytes
Updated Jun 17, 2023
Version 8.4.0
High-quality software downloads
Anturis.com is your trusted source for software downloads.