Epson L1211 Driver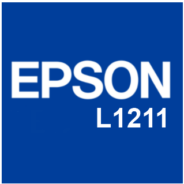 Windows 7 / 8 / 10 / 11

Version:

L1211

Size:

28.6MB
The Epson L1211 is made to handle printing chores at home without breaking your bank. While it is not a high performance device designed to churn out hundreds of pages every day, it does a serviceable job.
Its design might be a little bit on the odd side, though. There are many other Epson's printers with a similar design, but this one is slightly different from them. Fortunately, it doesn't affect the printer's ease of use at all.
Features and Highlights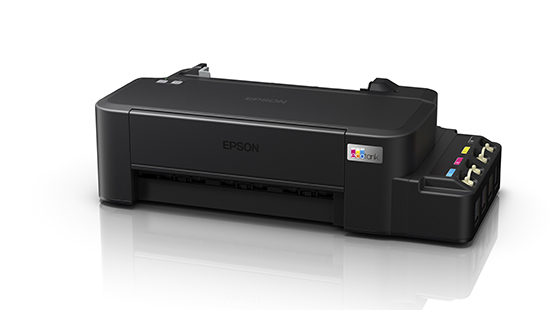 Predominantly made of black plastic, the Epson L1211 may look a large printer, but it is reasonably light, weighing only about 2.4 kg or 5.3 pounds. So, it doesn't take much effort to lift it up in case one day you decide to clean up the room.
Thanks to how the ink tank is designed, the Epson L1211 doesn't exactly fit the criteria to be called a compact printer, standing at 130 mm high and 461 mm. Consequently, the device needs a lot of desk space.
If you look closely at the ink tank unit, there are four small containers in it. Each container is dedicated for a color. Slightly above the containers there are labels that informs the color of each one of them, so you don't have to open each cap of the containers to check the color every time you are about to refill one or more.
Despite the slightly odd design, the ink containers are easy to refill. This ease of use is one of the main reasons behind the popularity of modern ink tank printers, unlike the past where refilling an ink container was usually a mess, which made cartridge-based printers much more popular back in the days.
Unlike mono printers, the Epson L1211 can be used to print photos in color, but its print speed is on the slow side. It is good enough for printing text documents, though. Printing text with graphics is slower but not as slow as printing a photo.
Epson L1211 Driver Free Download
Before placing the Epson L1211 on a desk, there is another thing about the device that people should consider about. It doesn't have an output tray. Only a paper input source can be found on it with a very low capacity that seriously limits its efficiency for handling a large print job, which leaves no room for any doubt that the printer is designed only for light printing needs.
What's more important than the printer's lack of output tray is that it isn't the right device to use if you expect a wireless functionality. It doesn't have one. Wired printing is the only printing method it offers.
While not the best among its competition, the Epson L1211 isn't a bad printer. It has an acceptable printing speed for light-duty document printing. Its print quality for text document is also good. There isn't any strong reason to leave it out as a choice when looking for a printer for home use, unless you need a faster one that can output better quality prints. You can click the link below to download Epson L1211 Driver for Windows:
Editor: Clifford
App Info
App Name Epson L1211 Driver
License Freeware
Publisher Seiko Epson
Updated Nov 20, 2023
Version L1211
High-quality software downloads
Anturis.com is your trusted source for software downloads.