PhotoFiltre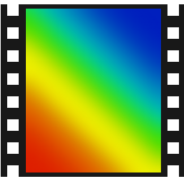 Windows 7, 8, 10, 11

Version:

11.4.1

Size:

30MB
PhotoFiltre packs a large variety of image editing features yet its file size is so small that a low-end computer can load it very quickly. It is available in several versions. The free ones are PhotoFiltre 6 and PhotoFiltre 7. The paid one is PhotoFiltre 11 which is the latest version that succeeds PhotoFiltre Studio X.
PhotoFiltre 11 has more features and much better appearance than the free versions, yet it loads as fast as them. There is a nag screen that appears almost every time it is launched, telling you how many days left you can enjoy it for free. It is a bit annoying but still reasonable. After all, you can dismiss it simply by pressing Enter or click the OK button.
Features and Highlights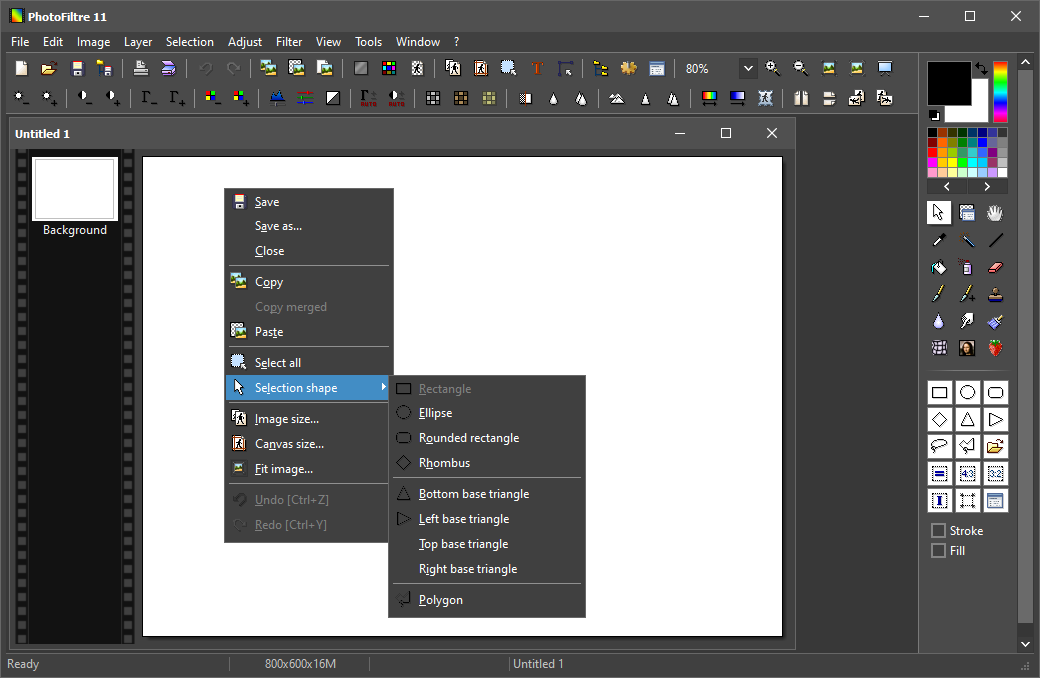 PhotoFiltre 11 has a look that follows Windows color schemes. If you enable Windows dark mode, PhotoFiltre's interface gets dark too. If it is light instead, then the interface color changes accordingly. However, the app needs to be restarted for the changes to take effect.
First-time users may find it a bit overwhelming to start with since by default PhotoFiltre shows two toolbars at the top where various buttons can be found, not to mention the tools palette at the right side. But it is really worth it to stick with the image editor since it is a powerful one yet the speed is awesome.
After some time you might find the buttons convenient to perform a task quickly. Sharpening an image, for example, can be done by just clicking the button on the toolbar. If the image still doesn't look sharp enough, you can click the button again to perform the same task. And if you need to control the sharpening level, click Filter on the menu bar and select Sharpen More.
PhotoFiltre can perform a batch operation when you need it. The batch processing tool allows you to resize, compress, convert, sharpen, soften, add noise, change contrast, rotate, flip, change canvas size, and more.
If you save your image as a JPEG file, PhotoFiltre will open a window where you can specify a level of compression. Clicking the preview button will show how the image looks after it is compressed and how much its file size changes. Additionally, you can choose between saving the image as a progressive or standard JPEG file.
PhotoFiltre has a small annoyance that becomes noticeable after you use it often. The mouse cursor always revert back to selection tool on exit instead of keeping the previous state. Consequently, you have to move the cursor to the tools palette to click the hand button every time you want to scroll down or up the image. Using the arrows and shift keys is unfortunately not as quick as navigating the image with mouse.
PhotoFiltre Free Download for Windows
Full-featured image editing software like Adobe Photoshop demands a lot of hardware resources so using it just to make some simple edits is highly inefficient. PhotoFiltre is much faster to load and simpler to use. Plus, its wide range of features allow users to do plenty more than just cropping, rotating, or resizing. In conclusion, PhotoFiltre is a perfect tool for daily image editing. You can click the link below to download PhotoFiltre for Windows:
Editor: Clifford
App Info
App Name PhotoFiltre
License Freeware
Publisher Antonio Da Cruz
Updated Jun 17, 2023
Version 11.4.1
High-quality software downloads
Anturis.com is your trusted source for software downloads.