WinBox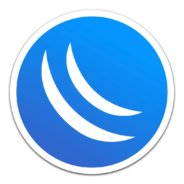 Windows 7, 8, 10, 11

Version:

3.36

Size:

1.7MB
MikroTik routers are made by a Latvian company named MikroTik which has been producing hardware since 2002. There are several approaches to configure the routers, and Winbox is one of the few.
WinBox is a GUI-based software that allows you to connect to MikroTik routers to make some changes. It runs on Windows but with the help of Wine it can also be used on other operating systems.
It is also possible to configure MikroTik by using Command Line Interface (CLI), but using WinBox is a lot easier. Many of the functions that you can find in CLI are available in WinBox too.
Features and Highlights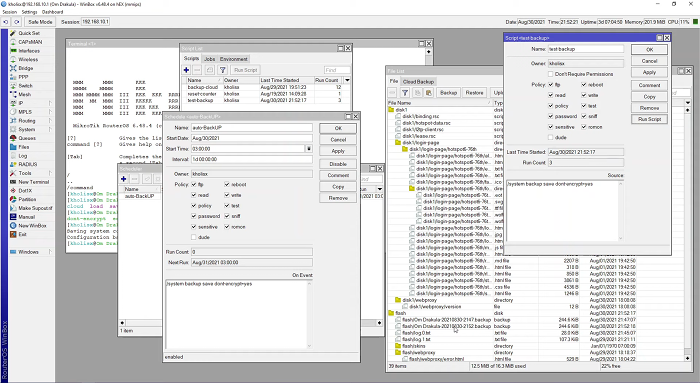 It is advisable to use an IP address to connect WinBox to a Mikrotik router. If it is not possible, you can use a MAC address instead. After specifying an IP or MAC address, type the username and password before clicking the Connect button.
Unless you tick off the "Open in New Window" option, the loader window will be replaced by another window with a different user interface which has three main areas: the main toolbar, menu bar, and work area.
WinBox adopts an MDI interface, a type of a user interface that shows multiple windows inside a single window. Every time you click a menu, the content will be displayed in a child window that resides in the work area. You cannot drag the child window to put it outside the parent window.
WinBox also provides a search function. You can type anything in the search field and WinBox will try to find the matches. The matches are highlighted all at once so they are easily noticeable.
As soon as you finish configuring MikroTik, you can backup the configuration. This backup is important because someday in the future it can help you when an unexpected situation occurs.
In the menu list which is located on the left side of Winbox interface that appears after it connects to a MikroTik router, there is File menu that contains a backup functionality. If you want to save MikroTik configuration manually, that's the functionality you need to access.
In addition to manual backup, WinBox lets you backup the configurations and sent the backup files automatically to an email of your choice. If you're worried about security, a backup file created by WinBox can be secured with a password and an encryption.
WinBox Free Download for Windows
Safe Mode in WinBox is your way out when you do a mistake and lose connection. It undos all the changes automatically when the connection drops for 9 minutes, especially helpful when you're accessing the router from a far away location.
Backup and Restore, as well as Export and Import, are other lifesaver functions that you can find in WinBox. You can use the latter to export a configuration file from an old router to a new one so you don't have to waste time configuring the device from scratch. And another thing that is no less important is that WinBox is portable so it is ready to be used immediately without installation. You can click the link below to download WinBox for Windows:
Editor: Clifford
App Info
App Name WinBox
License Freeware
Publisher MikroTik
Updated Jun 20, 2023
Version 3.36
High-quality software downloads
Anturis.com is your trusted source for software downloads.