Psiphon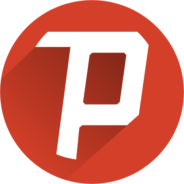 Windows 7, 8, 10, 11

Version:

3.176

Size:

7.2MB
Thanks to the internet censorship imposed by governments, many sites are unavailable for access. Lots of us, therefore, try to find a way to be free from such restrictions. Psiphon is one of the possible ways to gain that freedom.
According to the official statement, Psiphon can hide your online activities from your ISP, but it is more of a tool designed to fight against censorship than to protect your privacy, so anyone who urgently needs anonymity is advised to use Tor browser instead.
Features and Highlights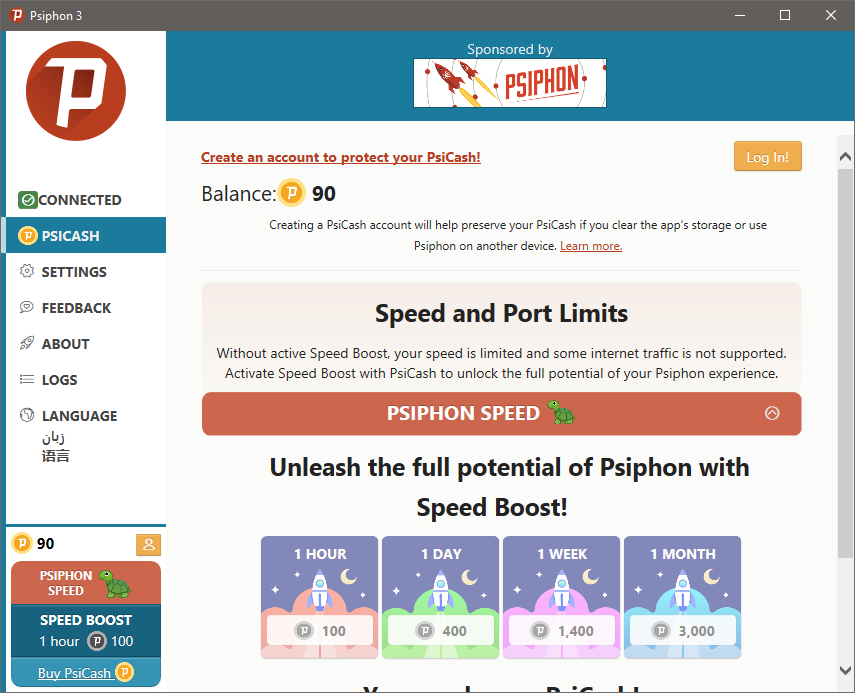 It is free, but there is a catch, just like any other software under a freemium business model for the developers to earn profits. Unless you pay, Psiphon drops your speed, and there are some types of traffic that are disallowed. It uses a currency named PsiCash which is used to pay for what is called as SpeedBoost. For every 100 PsiCash, you will be able to use SpeedBoost for one hour to enjoy the fastest speed.
As soon as Psiphon is connected, it will open your browser to visit a web page. By default it picks a server that it deems the most suitable for your connection, but a server can be handpicked if you need to, like when you are about to visit a certain site that can only be accessed from a specific location. Some of the server locations that are available to choose from are Canada, France, Denmark, Germany, Japan, Austria, and Slovakia.
Psiphon has a split tunneling function. It can exclude traffic from China and websites that are hosted in your country, but nothing more. There is no option to exclude traffic based on applications, domain names, or IP addresses. It is still fairly useful, though.
First-time users get a bonus as much as 90 PsiCash which is not enough yet to enable speedboost for one hour. When you open Psiphon, the bonus won't appear until it is connected. Immediately after it does, the bonus is visible at the left corner of the interface.
Clicking on the buy button will open a window offering several PsiCash purchasing options ranging from 1 hour (100 PsiCash), 1 day (400 PsiCash), 1 week (1400 PsiCash) to 1 month (3000 PsiCash).
Psiphon Free Download for Windows
Just like Psiphon, there are a few other services that offers unlimited bandwidth for free, but the hardest part is to find ones that also offer that benefit without having to register an account. Psiphon doesn't force you to go through such hassle. Although it is typically easy to create an account, not everyone likes the idea of providing an email address for the registration and then confirming that address for activating the account.
For visiting web pages that contain mostly text, Psiphon has a reasonable speed, but for streaming you'll have to buy its SpeedBoost. As for downloading files from torrents, you should consider a VPN instead. If you simply need to unblock censored sites and visit particular ones that you need to hide from your ISP, Psiphon can be an alternative. You can click the link below to download Psiphon for Windows:
Editor: Clifford
App Info
App Name Psiphon
License Freeware
Publisher Psiphon Inc.
Updated Jun 17, 2023
Version 3.176
High-quality software downloads
Anturis.com is your trusted source for software downloads.