Nero Burning ROM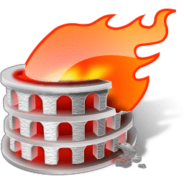 Windows 7, 8, 10, 11

Version:

22.0.00700

Size:

175MB
Despite the exponential rise of USB storage medias, optical discs still survive as they still have their own uses, which is why you can still find Nero AG offering their disc burning products including Nero Burning ROM to burn your files to CD, DVD, or Blu-ray disc.
Nero Burning ROM is available as a part of the Nero Platinum Suite, which is the most complete version, and as a standalone product for users who just want to burn discs as quick as possible.
Features and Highlights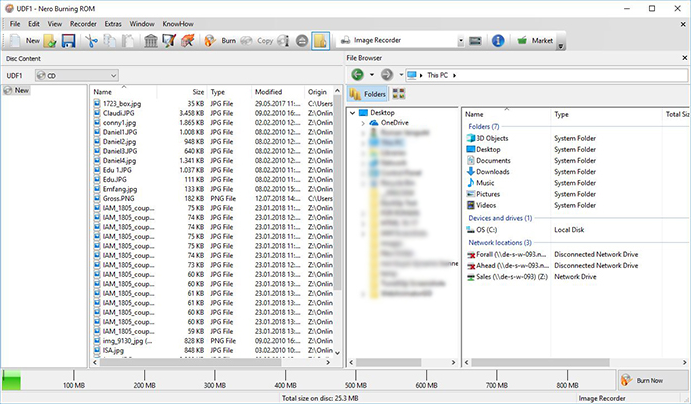 Users who have never burned a disc before will perhaps find it difficult to use Nero Burning ROM even though it provides a user interface that can be considered as user friendly. Fortunately, there is a wizard that users can take advantage of. Burning discs is an easy task to do in the first place, so whatever the difficulties may be, it probably only takes a very short time to find out what it needs to be done to complete a task.
There is no need to worry about the quality of the files that you're going to burn to a disc. Nero Burning ROM retains the original quality, so you can listen to your songs and watch your videos like you're enjoying the original ones. Additionally, the Gracenote technology makes it possible to include album covers for your audio files.
Nero Burning ROM can burn your discs quickly, but it is more than just a simple burning software as it can protect your files as well. It has a SecurDisc technology to make sure that only you and anyone that you give permission to can read your private files. Every time someone tries to access the protected data, a prompt will appear where the correct password must be entered.
This SecurDisc technology offers a password protection combined with the 256-bit encryption. The data authenticity can also be verified with a digital signature, while the integrity of the data can be verified with checksum.
If your disc gets damaged, you have a better chance at recovering the data stored in a SecurDisc disc, thanks to how the technology works. When you create a SecurDisc disc, it also stores the information needed for the recovery process in the disc.
Converting audio files is also a part of Nero Burning ROM's extra features. By using its integrated converter, you can convert audio files to your preferred formats easily and quickly so that you can always listen to the songs regardless of the device you use to play them.
Nero Burning ROM Free Download for Windows
Nero Burning ROM comes from the company who has a big name in the disc burning market since a long time ago. Every single thing that the software can do has been improved from time to time to keep it as one of the top disc burning solutions that users can rely on. All in all, Nero Burning ROM makes it possible for you to burn discs easily, password protect the data in the discs, and recover the data from damaged discs. You can click the link below to download Nero Burning ROM for Windows:
Editor: Clifford
App Info
App Name Nero Burning ROM
License Shareware
Publisher Nero AG
Updated Jun 24, 2023
Version 22.0.00700
High-quality software downloads
Anturis.com is your trusted source for software downloads.