BitComet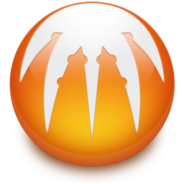 Windows 7, 8, 10, 11

Version:

1.95

Size:

23.7MB
Downloading a large file from a torrent is preferable because it is usually faster as long as there is a good number of seeders. However, you need a torrent client to do it. Among the free ones, there is BitComet.
There is an installer to use BitComet but a portable version is also available for free, allowing you to skip the installation process. The portability is great, but it is the other features that determine whether BitComet is worth trying or not.
Features and Highlights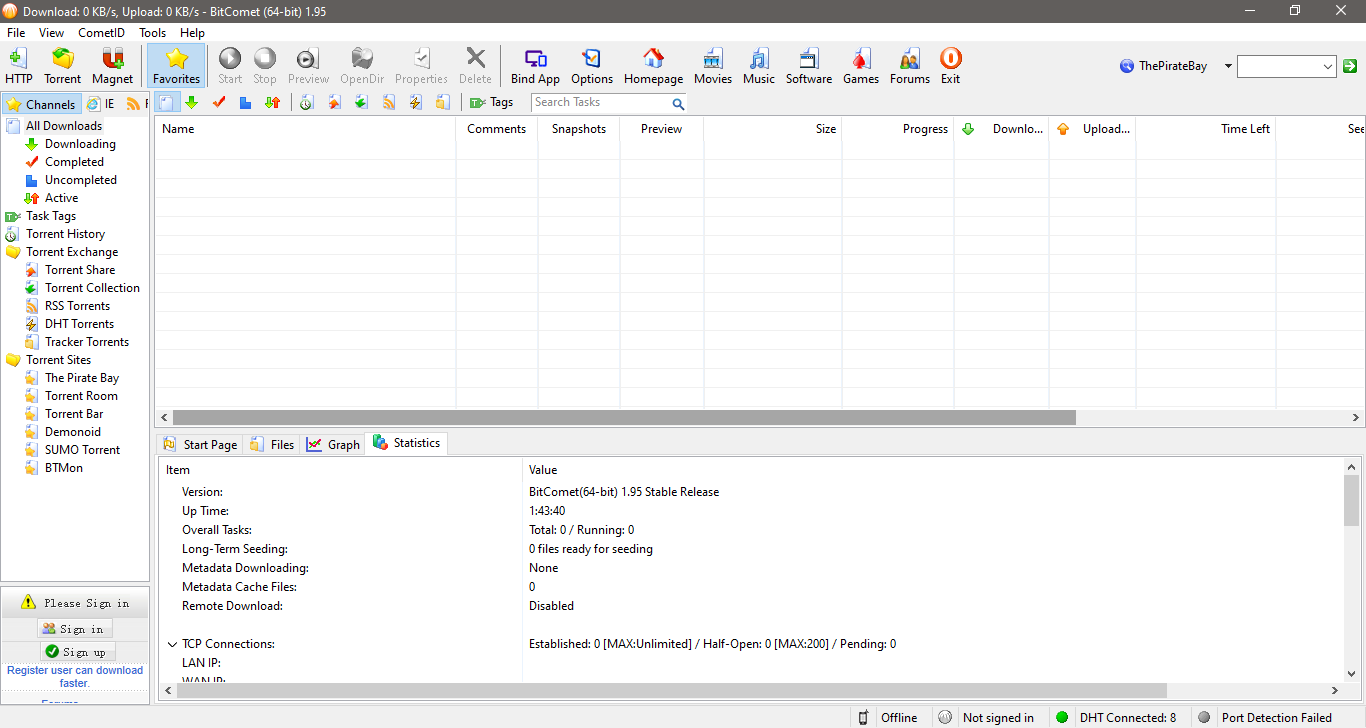 The disk cache mechanism in BitComet is an interesting feature. Instead of completely relying on Windows caching, the client provides you with options to manage the cache for the most optimum performance.
Moreover, BitComet can preview files while they are being downloaded. This makes it possible for you to check files in torrents so that you can stop downloading immediately once you find out that the files turn out to be not exactly as your expectation.
The preview function is enabled by default but in case it doesn't work you can head over to the Options window, click the Tasks menu, and check "Optimize download strategy for preview" to see if it has been turned on already.
The function works by downloading the adjacent pieces at the beginning and end of a file, so you will only be able to preview the file a bit. If you want to preview more, "ui.preview_any_file" must be enabled. It is a part of the advanced functions of BitComet.
When you add a download task in BitComet, there is an option called "sequential download mode" which will download the whole pieces in sequential order so that you can start watching a video without waiting for the task to finish. However, this may not work well when there are only a few seeds available.
BitComet prevents your computer to sleep by default. This can be disabled by opening its Options window, select Tasks, and untick "avoid system entering suspend/sleeping mode when any task is running". Alternatively, you can use the auto shutdown function to configure what BitComet should do after there is no file to download anymore.
BitComet has a toolbar that displays a row of buttons such as Home, Movies, Software, Music, and Forums. If you feel that the interface looks too cluttered, the buttons can be hidden by right-clicking on any of them and untick the ones that you don't need.
BitComet Free Download for Windows
BitComet is free but not as free as qBittorrent since the client is supported by ads. Many users hate software that come with ads, but there are also users who do not mind them as long as the ads are safe. Unfortunately, advertisement is not the only issue. BitComet has also suffered from several issues that make it much less popular than it used to be. One of those issues is the file padding.
BitComet does have some nice features but whether they are enough to make up for the downsides depends on each person. You can click the link below to download BitComet for Windows:
Editor: Clifford
App Info
App Name BitComet
License Freeware
Publisher BitComet
Updated Jun 17, 2023
Version 1.95
High-quality software downloads
Anturis.com is your trusted source for software downloads.