SketchUp Make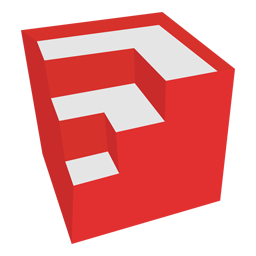 Windows 7, 8, 10, 11

Version:

17.2.2555

Size:

111MB
SketchUp has long been a favorite tool for many designers to build 3D models. Ever since it was created in 2000 by @Last Software, it has collected a lot of awards. The startup company was then bought by Google in 2006 and years later the ownership of SketchUp was acquired by Trimble Inc.
SketchUp is provided in several versions, including SketchUp Make, which is a free desktop version of SketchUp. SketchUp Make was intended to provide most of the things that SketchUp Pro provides, but at zero cost for non-commercial use.
Features and Highlights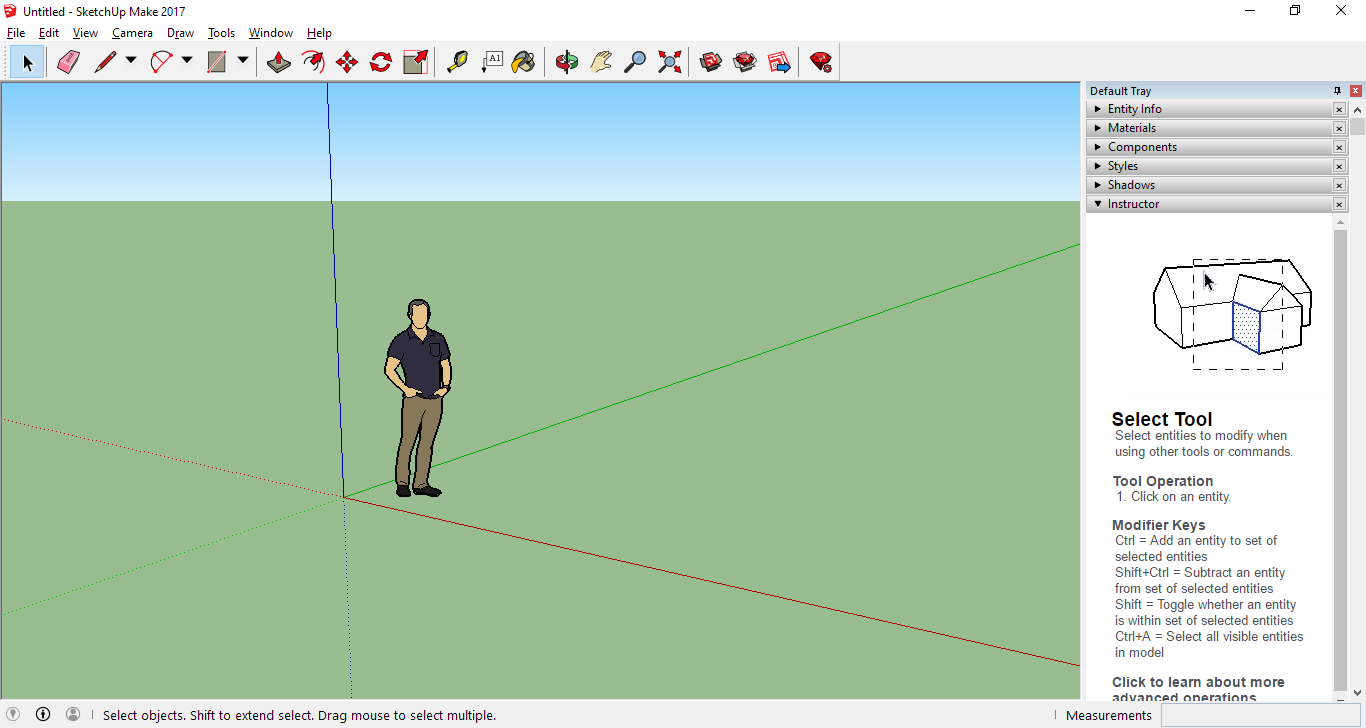 Of all 3D modelling software, SketchUp Make stands out because it is free and features an array of intuitive tools that makes it the easiest to use. You can, for instance, simply pull up the surface of an object to raise its height.
With SketchUp Make, you can model all kinds of buildings, interiors, woodworking designs, and many more. As soon as you finish your modelling, you can print or export it to other file formats.
SketchUp Make offers some templates that you can select when its welcome window opens. The templates include Simple Template, Architectural Design, Construction Documentation, Urban Planning, Woodworking, Interior and Production Design, and 3D Printing.
The largest area of the interface is where you are going to spend time building your model. There is a picture of a person in it that acts as a placeholder. Get rid of it or keep it, it's up to you.
SketchUp Make has a few toolbars but only one toolbar is displayed by default, which is the Getting Started toolbar. To make the others visible, open the Toolbars window from the View menu and select the ones that you need. As you make a selection, the selected toolbar appears on the main interface instantly. Some of the toolbars are Camera, Advanced Camera Tools, Dynamic Components, Trimble Connect, Large Tool Set, Layers, Location, Section, Warehouse, Styles, Principal, and Sandbox.
Despite its status as a free product, SketchUp Make has a lot to offer. Of course, there are still some limitations if you compare it with the paid ones. For example, the inability to export and import CAD files as well as to use solid modeling tools.
Even with the limitations, SketchUp Make is still a great software for personal projects such as renovating a living room, making a standup desk, designing a beach house, creating a fun project idea for kids, or visualizing any kind of design ideas that you have on your mind.
SketchUp Make Free Download for Windows
SketchUp Make is an amazing tool for those who are interested in learning 3D modelling since it is free and it has a favorable learning curve for starters. For professional designers who deals with projects, the pro version is a better option.
SketchUp Make is not officially supported anymore by the developer. It has been replaced by the web-based version called SketchUp Free. It is definitely a bad news to some users who prefer a desktop version, but at least it is still available for download. You can click the link below to download SketchUp Make for Windows:
Editor: Clifford
App Info
App Name SketchUp Make
License Freeware
Publisher Trimble Inc.
Updated Jun 17, 2023
Version 17.2.2555
High-quality software downloads
Anturis.com is your trusted source for software downloads.