Any Video Downloader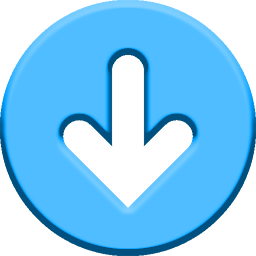 Windows 7, 8, 10, 11

Version:

7.27.0

Size:

33.4MB
The videos you've just watched on YouTube could be deleted next week or even tomorrow. It is completely a mistake to assume that every single uploaded video will stay online forever. So, whenever you come across a greatly entertaining video, you should download it as soon as possible.
Any Video Downloader helps you fill up your hard drive with thousands of videos downloaded from YouTube and tons of other sites. It can download videos in their original formats or convert them to other supported formats that suit your need the most.
Features and Highlights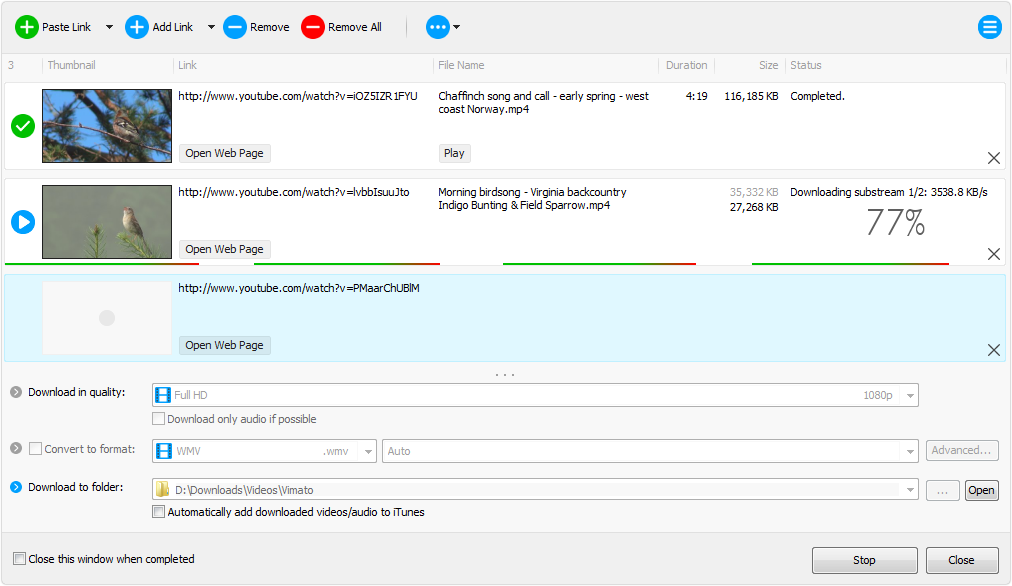 When you try to download a video from YouTube, it is usually available in several resolutions. If you're lucky, the video that you like so much may be available in 4K or even 8K resolution. Any Video Downloader lets you choose a resolution for every video that you are going to download.
A download task can be added simply by clicking the Paste Link button on the main interface of Any Video Downloader. The software also shows a green icon called "Drop Box" that stays on top of other windows, making it visible all the time. You can drag and drop a video URL onto the icon to create a new download task. If you think that the icon is much less helpful than it is supposed to be or even distract you from doing whatever you are doing, you can make it disappear permanently.
Downloading an entire playlist is as easy as downloading a single video. All it takes is just adding the playlist URL and lets the software does the job. However, you have to make sure that you have plenty space enough in your hard drive to store all the videos in the playlist.
Each video that has been downloaded can be converted to other video format such as MOV, MKV, WEBM, AVI, VOB, TS, and 3GP. Several codecs are available to choose from, including VP9 and HEVC. The other conversion parameters that you can adjust are the bit rate (kbps) and frame rate (fps). Presets are available too which make it more convenient to convert videos. If you need a specific preset that does not exist, it is possible to create a new one.
The more video URLs you add into the task list, it takes longer for Any Video Downloader to download everything. In case you don't want to keep waiting, you can enable the option to turn off the computer automatically as soon as the download task is completed.
By default, Any Video Downloader shows a notification every time you try to download a video that has already existed on your hard drive.
Any Video Downloader Free Download for Windows
Any Video Downloader is as good as many other paid video downloaders. It tries to associate MP4 and FLV files with its video player but you can prevent the association easily during the installation. It works out of the box, allowing you to download videos to your heart content from popular video sharing sites as soon as the installation is done. You can click the link below to download Any Video Downloader for Windows:
Editor: Clifford
App Info
App Name Any Video Downloader
License Freeware
Publisher Any Video Software
Updated Jun 17, 2023
Version 7.27.0
High-quality software downloads
Anturis.com is your trusted source for software downloads.