BitTorrent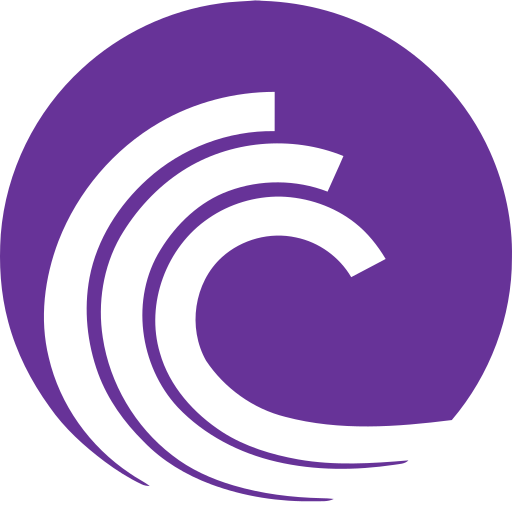 Windows 7, 8, 10, 11

Version:

7.11.0.46545

Size:

20MB
BitTorrent works like any other desktop torrent client. Instead of downloading a file from a single source, the client downloads parts of the file from multiple sources simultaneously and hence the download finishes more quickly. It is thanks to the peer to peer technology that torrent clients can distribute files all over the world more efficiently.
BitTorrent is offered in several variants, ranging from BitTorrent Web, BitTorrent Classic, BitTorrent Android and BitTorrent Now to BitTorrent Remote. The desktop app that works on Windows is BitTorrent Classic. It comes in four versions: Pro + VPN, Pro, Ad-Free, and Basic. Anyone looking for a free torrent client should download the Basic one.
Features and Highlights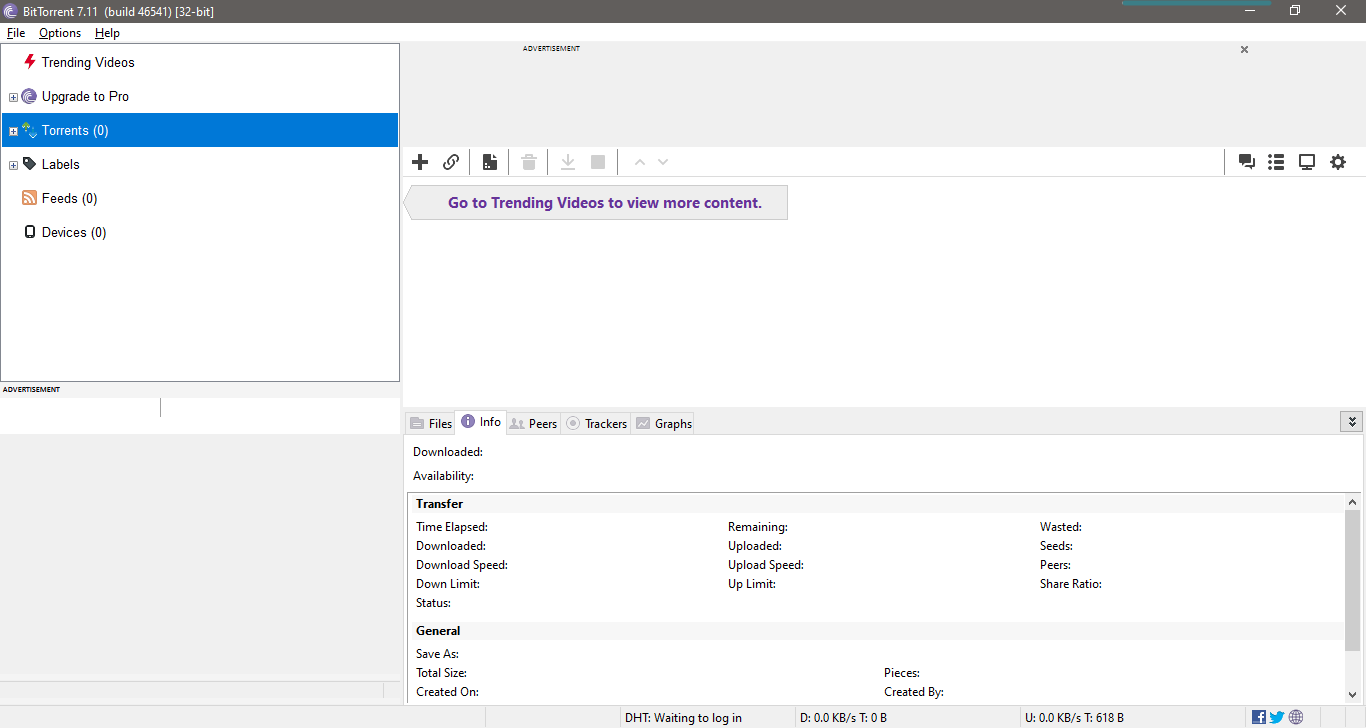 During its installation, BitTorrent offers to handle the following file types by default: .torrent, magnet URIs, and .btsearch.
After BitTorrent is installed, it installs an extension in Google Chrome without asking permission. The extension is called Safe Torrent Scanner. This experience alone is enough to make many users feel extremely annoyed and uninstall the client immediately. It doesn't matter how much the developer tries to convince you that the extension is useful. What matters the most is that they install this extension without letting users know beforehand and without providing any option to refuse the installation.
The Ad-Free version offers streamlined torrenting and a clean interface without advertisements.
The Pro + VPN version offers a 1 year subscription of CyberGhost VPN in addition to all the Pro features which include, among other things, the ability to block malware.
However, instead of wasting your money on these offers, you'd better off using other free torrent clients, buy VPN separately, and use a good antivirus software. Windows Defender is good enough, but you can get Kaspersky or BitDefender if you need extra protection features.
The annoyance doesn't stop with ads and extension. If you open the Preferences and go to the Privacy section, you will see that BitTorrent also sends detailed information when it checks for updates. Although it can be disabled, they don't provide any kind of straightforward notification to let users know that they are collecting data. Consequently, unless users visit the Preferences window, they won't know that such data collection exist.
Aside from all the drawbacks, BitTorrent can handle torrents well. It can download multiple torrent files at the same time, prioritize any torrent that you need to download as quickly as possible, limit download and upload speed, pre-allocate all files, schedule torrent download, automatically move torrents for finished jobs, limit the number of active downloads, and automatically shutdown or hibernate computer when downloads are completed.
BitTorrent Free Download for Windows
Any software that install anything without your permission should be removed from your computer. There are still other free torrent clients for Windows that are much better than BitTorrent. If you ask for recommendation, many users will urge you to use qBittorrent because it is an open source software and completely free from ads.
However, if you still want to try using BitTorrent for some reason, you can click the link below to download BitTorrent for Windows:
Editor: Clifford
App Info
App Name BitTorrent
License Freeware
Publisher Rainberry Inc.
Updated Jun 17, 2023
Version 7.11.0.46545
High-quality software downloads
Anturis.com is your trusted source for software downloads.