Epson L1110 Driver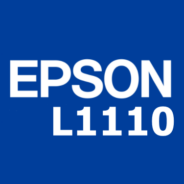 Windows 7 / 8 / 10 / 11

Version:

L1110

Size:

31MB
One of the things that are important to consider when buying a printer is how often you will print. If you are going to print very frequently every month, an ink tank like Epson L1110 would be a better option than a cartridge printer.
The reason is not just because the amount of ink the reservoir can hold, but also because an ink tank printer is more cost effective over a long term. You can read the information below to find out more details about Epson L1110.
Features and Highlights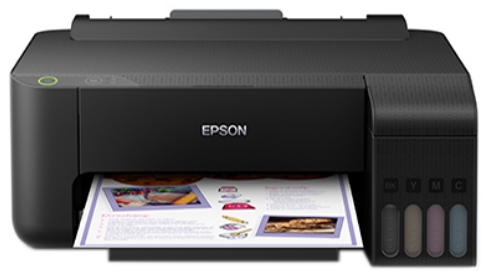 Epson L1110 has a lighter body weight than other Epson printers such as Epson L210 and Epson L360, which makes it easier to move around if you ever need to redecorate your room.
The ink reservoir can hold up to four ink bottles. It is integrated with the machine body, featuring a transparent cover that lets you see the ink levels more easily.
Each ink compartment in the tank is refillable. When the ink level is lower than the recommended amount, you can refill the compartment without the risk of spilling the ink thanks to the user-friendly design.
Not only the design makes it easy to refill the ink compartment, the ink will also stop flowing automatically from the bottle when the ink compartment is full. You still need to be careful when doing it, though.
Each bottle is keyed for a different color, so you should never force a bottle into position when refilling the ink tank. Just connect the top of the bottle after removing the cap to the filling port and then push it gently to insert it.
Both the bottles and ink tank have clear color labeling so it is less unlikely to refill an ink tank with a wrong color. Even so, a mistake can happen anytime unexpectedly, so it is wise to always pay attention when refilling the ink tank.
Epson L1110 is equipped with a piezo print head that ejects ink droplets in varied sizes. This printing technology is referred as Variable Size Dot Technology by Epson company. 3 pl is the smallest droplet size the printer can produce.
Variable Size Dot Technology is a technology driven by the need to seek balance between print speed and quality. It is capable of deciding the size of ink droplets it needs to eject to print pages as fast as possible while maintaining the quality.
Epson L1110 Driver Free Download
The print speed is further enhanced by the use of bi-directional printing method. Instead of only printing from left to right, the print head prints in both directions. Moreover, Epson L1110 has a print head with over 100 nozzles that help increasing the print speed.
All in all, Epson L1110 is a fairly light printer which is easy to install and has a good print speed. It is also an economical printer that will save you from wasting too much money in the long run. You can click the link below to download Epson L1110 Driver for Windows:
Editor: Clifford
App Info
App Name Epson L1110 Driver
License Freeware
Publisher Seiko Epson
Updated Nov 20, 2023
Version L1110
High-quality software downloads
Anturis.com is your trusted source for software downloads.