LG PC Suite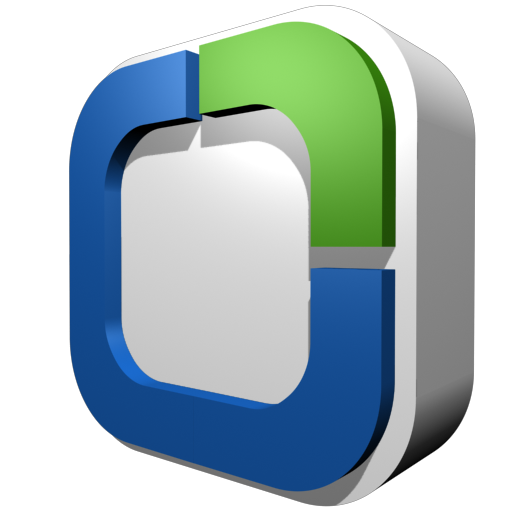 Windows 7, 8, 10, 11

Version:

5.3.28

Size:

226MB
Officially developed by LG Electronics Inc., one of the most well-known electronics company in the world, LG PC Suite can manage and play multimedia contents on your PC, share them with your mobile devices, and back up your mobile applications.
In LG PC Suite, the multimedia content is stored in PC Library. You can add photos, music, and videos into the library. These files can also be sent to your mobile devices so that you can play them when you are not at home. LG PC Suite is easy to install, doesn't take much of your computer storage space, easy to use, and free.
Features and Highlights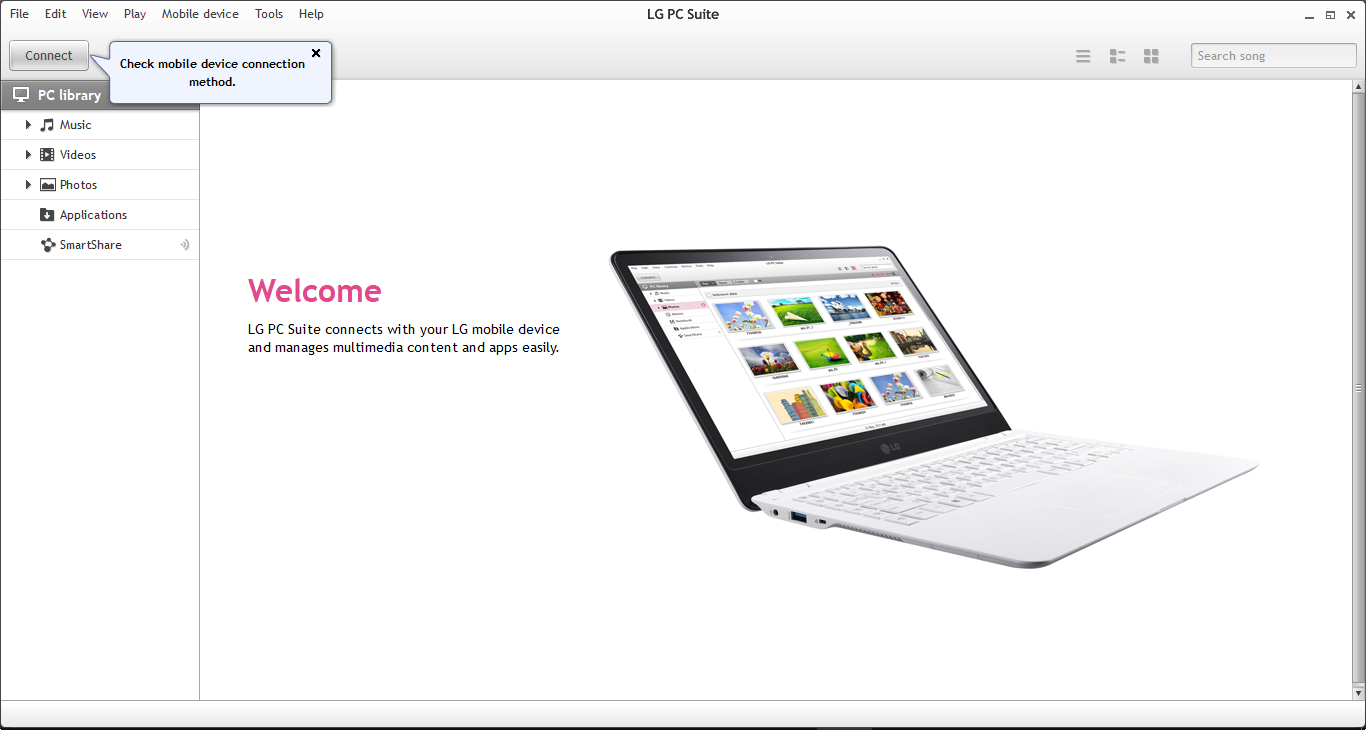 There are some software whose main interface are small and cannot be resized. LG PC Suite is different from those. Its main interface is stylish, large, and can be maximized. The left pane contains five categories which include Music, Videos, Photos, Applications, and SmartShare. Each category represents different kind of content, but only three of them are expandable.
When a category is expanded, it shows two kinds of menus. The first one is the menu where you can view your favorite items and the second one is the items that you access recently. Each expandable category has two view modes: thumbnail and list views.
To play music in LG PC Suite, go to the Music section and click the Play button. To watch a video, go to the Video section and double-click the one that you want to watch. In the Photos section, you can view photos by turning the sheets or pages one by one, and rotate photos clockwise or counter clockwise.
A device can be connected to your PC by using the USB connection method, but if you want to connect both devices without dealing with any cable, or if you forget where you put the USB cable, you can do so by using the wifi connection method.
After a device is connected, you will be able to view its basic information such as name, memory, Android version, model number, and device number. LG PC Suite also shows the total capacity for the internal storage and SD card, as well as how much each has been used to store data.
You can import multimedia contents from your device to the PC Library in LG PC Suite. If you have some videos, images or music that are stored in another location in your PC, you can also send them to the library. This way you can access and manage them all in one location. Playlists from iTunes and Windows Media Player can also be sent to the library.
LG PC Suite Free Download for Windows
The Applications section in LG PC Suite is where the applications that are installed on your other device can be copied for backup. If there is one or two or more applications that you want to remove from the device, you can do that too from LG PC Suite.
To share photos, music, and videos that are stored in LG PC Suite, you can toggle on the SmartShare to run the server and select the content that you want to share with the connected device. You can click the link below to download LG PC Suite for Windows:
Editor: Clifford
App Info
App Name LG PC Suite
License Freeware
Publisher LG Electronics Inc.
Updated Jun 17, 2023
Version 5.3.28
High-quality software downloads
Anturis.com is your trusted source for software downloads.