ChessBase Fritz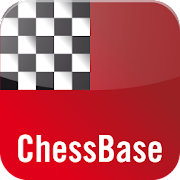 Windows 7, 8, 10, 11

Version:

18.18

Size:

1.21GB
License Type: Full_Version
ChessBase Fritz is another flagship product developed by the ChessBase company. It is an AI-powered chess engine that can analyze your moves when you play against it.
ChessBase Fritz is not a chess engine which is extremely determined to turn you into a loser all the time. You can get assistance during the matches which will be useful in developing your skill as a chess player. In short, it is a chess engine that tries its best to help you grow your skill level.
Features and Highlights
ChessBase Fritz provides a few layouts for you to choose from. The layout that you use before you close a session will be automatically loaded in the next session when you reopen the chess program. The available layouts include Big Board, Big Notation, Big Engine, Big Analysis, Board and Clock, Board Only, Standard, Mini Board, Browse Book, and All Windows.
All of these layouts can be opened by clicking the appropriate menu button but it would be easier if you could memorize the shortcut keys.
If you prefer your own layout, then you can create as many as you want, save them as your custom layouts and then load any of them whenever you want to use one.
To play a match with ChessBase Fritz, there are several levels that you can choose based on your current skill. Those levels are Beginner, Hobby Player, Club Player, Strong Club Player, Master Candidate, and Grandmaster. After you pick a level, you can start the game and make your move immediately if you choose to become the white player. Of course you can play as the black player if you want to.
ChessBase Fritz saves all games automatically in a database and they are all accessible from either the ChessBase directory or the drop-down list.
To help you win a game, ChessBase Fritz can offer advice, show the direct threat, explain the moves, inform strategic moves, open a consultation panel that opens in a separate window, show expected moves, show any possibility for attack manoeuver, and more.
As for the chess board, you can choose to use either the 2D board, 3D board, or 3D board with DirectX. The 3D board offers a photorealistic board but it requires more processing power. The board can be controlled with mouse or keyboard. If you choose the latter, there are around eight shortcut keys you can use.
There are additional shortcut keys related to the board control. They are F6 to remember the current position and F7 to return to the saved position.
ChessBase Fritz Free Download for Windows
If you play chess only for the sake of entertainment in your spare time, you don't need ChessBase Fritz. It is simply too expensive for casual matches. Just go to an online chess site to play against a random person over the internet.
Use ChessBase Fritz only if you are really interested in growing your skill to the next level since it is a chess engine designed to make you a better player. You can click the link below to download ChessBase Fritz for Windows:
Editor: Clifford
App Info
App Name ChessBase Fritz
License Full_Version
Publisher ChessBase
Updated Nov 2, 2023
Version 18.18
High-quality software downloads
Anturis.com is your trusted source for software downloads.