Canon MP237 Driver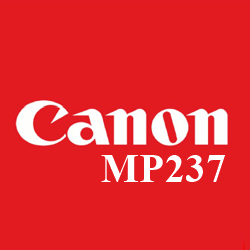 Windows 7 / 8 / 10 / 11

Version:

MP237

Size:

25.8MB
Canon MP237 is a one-stop shop for almost everything you need for a home office. Creating physical copies of files, digital files of printed documents, and duplicates of printed documents are tasks that the printer is designed for.
The printer is not expensive but its running cost is on the higher side. The reason is that the whole operation depends on ink cartridges, which are pretty well-known for their exorbitant prices.
Features and Highlights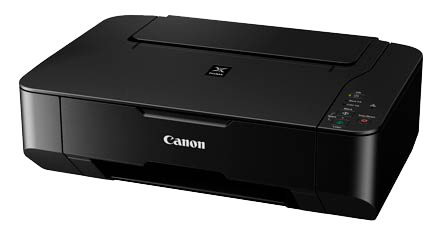 4800 dpi is the maximum horizontal resolution and 1200 dpi is the maximum vertical resolution for printing pages on Canon MP237. As dpi refers to the number of printed dots on a paper, printing at a higher resolution means that the printer has to eject more ink droplets to create the dots, and so it takes more time to finish than printing at a lower resolution.
As for the built-in A4-sized flatbed scanner, its maximum optical resolution is 600 dpi X 1200 dpi, which can be interpolated up to 19200 dpi x 19200 dpi. However, scanning a page at the maximum interpolated resolution doesn't always produce a better quality. Sometimes it can degrade instead of improving the original.
The flatbed scanner is an additional function of the printer, which is useful for people who need to scan and copy documents. However, the lack of automatic document feeder (ADF) is a major downside that can significantly slow down copying or scanning when there are a lot of documents to be processed.
At its best condition, the print speed is 7 ipm for A4 mono pages, 4.8 ipm for A4 color pages, and 40 seconds for a single 4 x 6 inch photo. It is not fast, but not too slow either. It is a standard speed for an affordable multifunction printer whose release date was years ago.
The connectivity option is limited to USB port only, which makes the printer less convenient to use because every single file located elsewhere must be sent to the connected PC for printing. Not only it is a hassle, it can also negatively affect the productivity time. This disadvantage, however, doesn't apply to those who never need more than a USB connection.
Weighing approximately 5.3 kg, the external dimension of Canon MP237 is approximately 17.5 inch x 13 inch x 6.0 inch (WDH). The weight is not very heavy, but it will be quite bothersome if one day you need to bring the printer to a service center for a repair.
Canon MP237 Driver Free Download
The printer has no touchscreen functionality. Only a control panel with a few navigation buttons located next to the flatbed scanner, both of which are on top of the printer. As a three-in-one printer, Canon MP237 is also less efficient because of the absence of any wireless connectivity.
It is not a recommended solution for high volume printing either since the ink cartridges have low yields and are very expensive. An ink tank printer better would be a much better option since this type of printer is designed to tackle the printing cost issue. You can click the link below to download Canon MP237 Driver for Windows:
Editor: Clifford
App Info
App Name Canon MP237 Driver
License Freeware
Publisher Canon
Updated Aug 30, 2023
Version MP237
High-quality software downloads
Anturis.com is your trusted source for software downloads.