Native Instruments Guitar Rig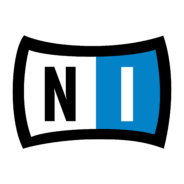 Windows 7, 8, 10, 11

Version:

7.0.1

Size:

412MB
License Type: Full_Version
In September 2004, Native Instruments Guitar Rig started its debut as a digital effect processing software that offers many useful tools. At present, it has become a mature software that manages to become one of the top of its kind.
Native Instruments Guitar Rig has a wide variety of convenient functions which include a huge selection of amplifiers and the ability to mix the available effects to create your own multi-effects, among many others. All of these functions are wrapped in an extremely stylish skin.
Features and Highlights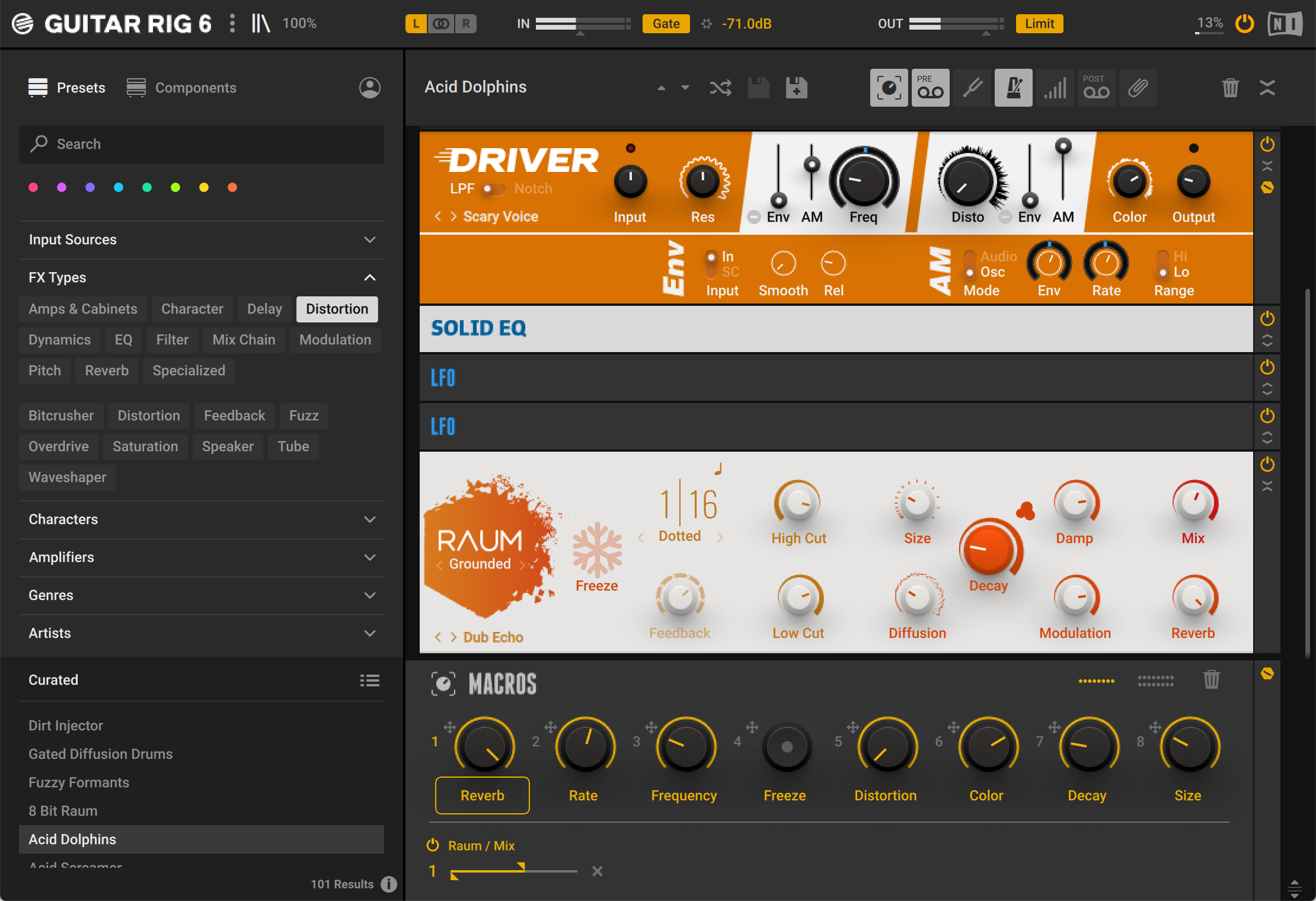 Native Instruments Guitar Rig has a modern graphical interface that looks very pleasing to the eyes. It is a beautiful mix between a dark skin and colorful buttons. Most users would definitely like it a lot except for those who prefer classic interface or do not really care about how good it looks as long as it is up to their expectations.
Native Instruments Guitar Rig's layout is made up of three main areas. The first one is Header, which is the topmost area of the interface. This is the location where you will find some settings, controls, and functions that let you do many things like hiding or showing the Browser, enlarging the user interface, opening the main menu, turn off the audio engine, and more.
The second main area is located at the right of the interface, which is called Rack. It is the area where you can create custom multi-effects using individual effects, and these effects are called components. Rack is made up of several parts which are Toolbar, Component Controls, Components, and Macros.
Each time you want to find components to be added to Rack or use a preset, the Browser is the part of Native Instruments Guitar Rig where you should go to. To find a specific preset, the search field provides a quick access where you can type the name of the preset.
The presets can be grouped by tagging them with colors. These colors also come in handy when you need to narrow down the search result. To use a preset, you just need to double-click on it in the search result. The toolbar in Rack can also be used to load presets.
Although Native Instruments Guitar Rig provides a collection of presets in its library, you can create and load user presets. Moreover, the software allows you to import individual presets or all existing presets at once. Editing a preset can also be done easily.
Native Instruments Guitar Rig Free Download
Native Instruments Guitar Rig is one of the recommended software for all people who love spending their days playing music, especially guitars. It has an extensive library that contains dozens of customizable presets and effects, allowing you to experiment with audio as much as you want to.
Native Instruments Guitar Rig also has a clear layout to make sure that everyone has an enjoyable user experience when interacting with the interface. You can click the link below to download Native Instruments Guitar Rig for Windows 10 / 11:
Editor: Clifford
App Info
App Name Native Instruments Guitar Rig
License Full_Version
Publisher Native Instruments GmbH
Updated Nov 2, 2023
Version 7.0.1
High-quality software downloads
Anturis.com is your trusted source for software downloads.