Canon MG2470 Driver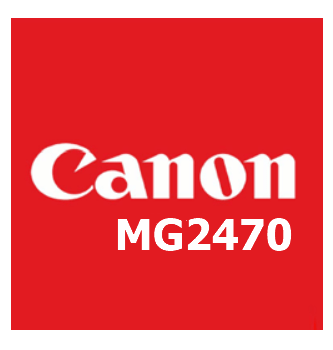 Windows 7 / 8 / 10 / 11

Version:

MG2470

Size:

47MB
A printer that also offers copying and scanning functions is commonly known as a multifunction or all-in-one printer. Canon has plenty of this type of printer, many of which have been discontinued, including Canon MG2470.
Some multifunction printers provide a fax function, but Canon MG2470 doesn't have one. Only a copier and a scanner in addition to a printing device capable of ejecting 2pl ink droplets at a respectable speed.
Features and Highlights

Canon MG2470 uses a combination of pigment and dye based inks. The inks come in form of four cartridges: a single PG-745 cartridge and three CL-746 cartridges. Optional cartridges are available, each of which offers a larger quantity of ink.
The standard capacity cartridge can be used to print up to 180 pages, while the high capacity one is worth 300 pages. The latter is certainly more pricey but it can reduce printer's downtime that is caused by the refills. In other words, less refills mean less downtime. Although replacing a cartridge is easy, it still takes time. No matter how short the time needed to replace one cartridge, it would be more productive if the time is used to complete a more important task instead. That's why it is suggested to use the optional cartridges instead of the standard ones, especially for those who print very often.
The bundled software of Canon MG2470 provides fun features to edit photos that let users to apply, among other things, fisheye and miniature effects. Skin tones can also be soften effortlessly. Adobe Photoshop or any heavy photo editing software is unnecessary for these editing tasks.
Canon has also made it very easy to manage photos because the bundled software has another feature that makes it possible for users to organize them into a number of categories. It even comes with a face recognition function to find, preview, and print photos of a person with ease.
Canon MG2470 can also capture and print a video frame with the help of the Movie Print function, which has a few features that can be enabled or disabled individually to obtain high quality prints. This is a convenience that not every printer has it, which makes Canon MG2470 a highly attractive printer to have.
In regard to its form factor, although Canon MG2470 is not the most compact printer, it weighs only around 3.5 kg. Its design is also not the most dazzling, but it certainly looks okay. And whichever tasks users need to perform, whether it is printing or scanning or copying, the printer can do it well.
Canon MG2470 Driver Free Download
Canon MG2470 has a number of notable features, but it also has a few minus points that limit its overall capability. The rear tray is one of them because it only lets users to stack no more than 60 sheets.
This particular limitation is what makes Canon MG2470 best suited to occasional use, except for users who don't consider it a hassle to refill the input tray over and over again. You can click the link below to download Canon MG2470 Driver for Windows:
Editor: Clifford
App Info
App Name Canon MG2470 Driver
License Freeware
Publisher Canon
Updated Sep 10, 2023
Version MG2470
High-quality software downloads
Anturis.com is your trusted source for software downloads.