MAME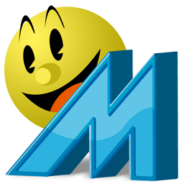 Windows 7, 8, 10, 11

Version:

0.260

Size:

90MB
MAME, short for Multiple Arcade Machine Emulator, is a remarkable open-source software designed for retro gaming enthusiasts and preservationists. Compatible with various operating systems, including Windows, macOS, and Linux, MAME is basically a portal to the world of classic arcade games from a range of times including the 70s, 80s, and 90s.
Instead of playing copies or clones of arcade games, MAME lets you play the actual arcade game. A variety of games are available for demo evaluation downloads, including Crystal Castles, Burger Time, Joust, Xevious, Donkey Kong, Tempest, and of course, Space Invaders!
What makes MAME special is that it faithfully can take you back to the golden age of arcade gaming. MAME is able to replicate the hardware and software of arcade machines and games, and then make them accessible on a personal device.
MAME Features
Emulate thousands of classic arcade games
Faithful reproduction of arcade hardware and software
Cross-platform compatibility
Support for various gaming ROMs
High-resolution graphics for enhanced visuals
Save states for convenient gameplay
Controller support for a customizable gaming experience
Continuous updates and improvements by the MAME community
MAME Frequently Asked Questions:
How do I start playing classic arcade games with MAME?
To start playing classic arcade games with MAME, you'll need to download the MAME emulator and obtain the ROMs for the arcade games you want to play. After configuring MAME and placing the ROMs in the designated directory, you can launch the emulator and select the game that you wish to play.
Can I customize the controls in MAME?
MAME does allow you to customize the controls, making it possible to use various input devices and tailor your gaming experience to your preferences.
Are there any graphical enhancements in MAME?
Yes, MAME offers high-resolution graphics options to enhance the visuals of classic arcade games on modern displays. Of course, don't expect these to be HD!
Does MAME get updated?
Yes! MAME is actively maintained and updated by the MAME community, ensuring compatibility with new hardware and ongoing improvements to the emulator.
MAME Free Download for Windows
MAME can do more than just bring time-tested games back to life, it's able to support a range of ROMs (game file types) for a vast library of thousands of games, it also includes features like high-resolution graphics, save states, and support for controllers.
Whether you're a nostalgic gamer, a collector of vintage arcade machines, or someone interested in preserving gaming history, MAME is a software that is likely to be up your street! You can click the link below to download MAME for Windows:
Editor: Clifford
App Info
App Name MAME
License Freeware
Publisher MAME
Updated Nov 21, 2023
Version 0.260
High-quality software downloads
Anturis.com is your trusted source for software downloads.