My WIFI Router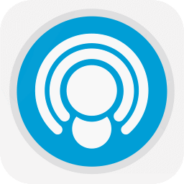 Windows 7, 8, 10, 11

Version:

3.0.64

Size:

16.6MB
If you are in a place where it is only possible to connect a single device to a network, you can connect your laptop to it and turn the laptop into a wireless hotspot to share its internet connection with your mobile phone or other devices. My WIFI Router, a free software running on Windows, can help you with this.
My WIFI Router can also help if you have a router without wireless access points built in. Install this software in your computer that is connected to the internet and activate the Wi-Fi connection. As long as you do not shut down your computer, all devices in your house will be able to access the internet.
Features and Highlights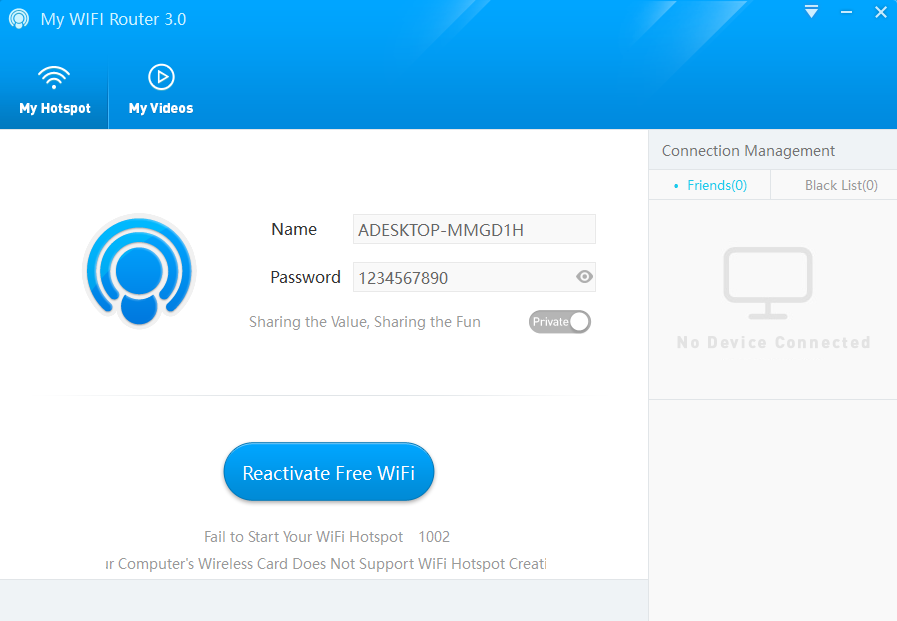 Using your laptop as a wireless hotspot is easy. The first thing to do after running My WIFI Router is to add a name for your hotspot, then you fill in the password box. You can use either a simple password or a strong one made up from a combination of numbers, symbols, and letters. It's up to you.
The name and password for your hotspot can be changed later but you need to stop the connection first.
Once you specify a name and a password, you can press the big blue button at the bottom that says "Reactivate Free WiFi". After that, wait until the color turns into a green one. When it does, it means the connection is ready to be shared with nearby devices.
Any other device can connect to your laptop as long as its owner knows the password. The name of all connected devices will appear in the Connection Management panel in My WIFI Router.
In that panel, there are a few things you can do regarding the connected devices. For example, limiting the connection speed of a device. Each device has an unlimited speed by default.
To access the speed limiter option, click on the small icon located next to each name of the devices. It will reveal a menu that contains three options. The other two options allow you to change the name of the relevant device or to add it to a blacklist to prevent it from connecting to your device again.
My WIFI Router has another functionality, and that is to share videos over the wireless connection. To do so, click My Videos tab, press the Browse button to navigate to the folder where you keep the videos that you want to share, and click the Start Video Sharing button.
My WIFI Router Free Download for Windows
The color, icons, and fonts that are used in My WIFI Router look pleasing to the eyes, but the most attractive aspect of it is how easily users can use it to transform their Windows devices into wireless access points. The ability to share videos, while it may not that important, is a nice bonus to have. And if you head over to the Settings menu, you will get a few more features like the timer that automatically disconnect the connection at a specified time. You can click the link below to download My WIFI Router for Windows:
Editor: Clifford
App Info
App Name My WIFI Router
License Freeware
Publisher My WIFI Router
Updated Jun 20, 2023
Version 3.0.64
High-quality software downloads
Anturis.com is your trusted source for software downloads.