LeapDroid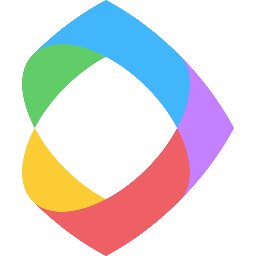 Windows 7, 8, 10, 11

Version:

18.0.0

Size:

271MB
LeapDroid is yet another alternative for running Android on Microsoft's desktop operating system. Many users use an emulator like this one for entertainment like browsing Instagram and playing some games. A few others need it for education or occupation. For example, a developer who needs to test his own Android application.
LeapDroid doesn't include many features to tweak its configuration. It's a simple emulator that seems to put its main focus on performance. Before its status turned into an abandoned project, it was one of the emulators that managed to stand out from the rest.
Features and Highlights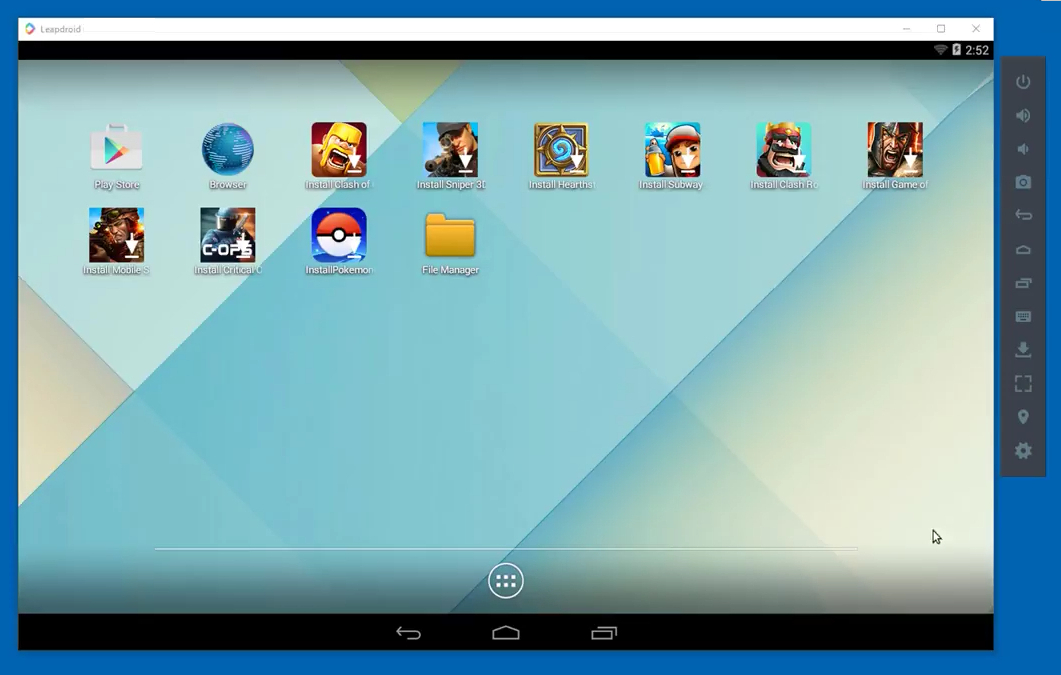 Android emulators generally have large file sizes, so does LeapDroid. Then again, whether it is actually large or not still depends on the total capacity of your hard drive space.
A less than 300 MB size is minuscule compared to a 1 TB hard drive which is already common nowadays. Keep in mind that this file size applies only for the installer. It will expand during the installation, requiring more spaces to be spared to keep all LeapDroid's files.
LeapDroid sports a straightforward interface. Users who prefer simplicity will probably like how it looks.
The largest screen is the main area where you will spend most of your time. At the right side, there is a vertical toolbar that contains some options and commands like turning the volume up or down, taking a screenshot, going back to the previous screen, opening the home screen, mapping the keys, installing an APK, and accessing the options panel.
There is also a button to enable the full screen view. If you want to focus your attention on LeapDroid, you can click this button which will hide the toolbar and enlarge the main area immediately. You should disable Windows' notifications as well if you don't want your attention disrupted by any kind of distraction.
LeapDroid comes with some recommended game titles that you can download and install just by clicking on the icons. Before you can start, you need to set up a Google account first. It would be easier if you just use an existing account, but you can create a new one if you feel that it is the better solution to take.
Installing any app on the emulator is almost the same like installing apps on an Android smartphone. What makes it a bit different is that you use mouse and keyboard instead of fingers. All the installed apps are displayed on the emulator's screen and you can drag and drop them around to tidy up the interface.
LeapDroid Free Download for Windows
Check your desktop after installing LeapDroid. There should be the LeapDroid's icon to launch the emulator so there is no need to search for it through the start menu. Just double click on it to get LeapDroid up and running.
LeapDroid used to be a well-known Android emulator. It had been abandoned by the developers after they joined Google, so it's not probably the one you want to install if you need to test apps. However, it might still be able to fulfill other specific needs. You can click the link below to download LeapDroid for Windows:
Editor: Clifford
App Info
App Name LeapDroid
License Freeware
Publisher LeapDroid
Updated Jun 17, 2023
Version 18.0.0
High-quality software downloads
Anturis.com is your trusted source for software downloads.