Quick Heal Total Security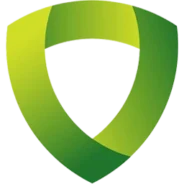 Windows 7, 8, 10, 11

Version:

23.00

Size:

6.29MB
Quick Heal Total Security is a security product developed by an Indian multinational company. It has a range of security features aimed to prevent data theft, block and remove malware, and track stolen laptop.
The suite brings along a game booster, file cleaner, and parental control. While the latter two are still somewhat relevant to security, the booster has nothing to do with it and is arguably a pointless addition since not everyone often spend their time playing computer games.
Features and Highlights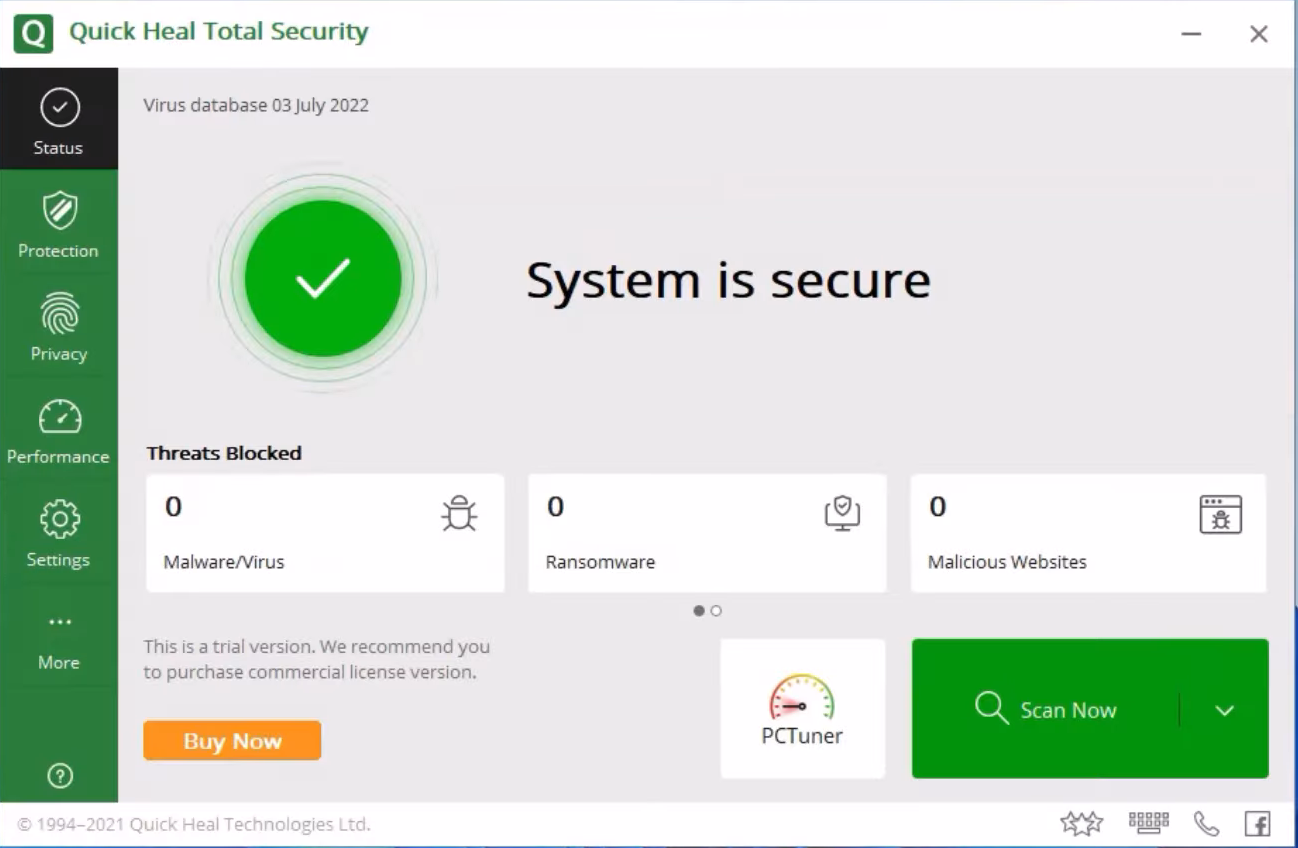 One of the security measures that Quick Heal Total Security implements is forcing external drives to run in read-only mode. If you are concerned about malware infection more than the possibility of someone copying your data, the program can also prevent anybody from accessing an external drive on your laptop.
A softer approach would be enabling the authorization so that you are the only one who can access an external drive. When it is enabled, there is a prompt to enter the correct password every time a drive is mounted. Without the password, the drive is inaccessible.
Quick Heal Total Security also protects you from keylogging. This is a must have feature that every security suite should provide and enable by default.
The security suite uses an enhanced malware protection system to keep zero-day attacks and malware at bay. It scans files using a smart engine that, according to the company, won't impact your system performance when the scan is running.
It also protects you from ransomware. The protection includes a backup and restore system to prepare for the worst.
One of the common threats that many have fallen victim to is phishing. Quick Heal Total Security provides a security component to prevent you from experiencing the same horror.
As you use your laptop, there are traces everywhere that can harm your privacy if they are left alone, especially if you share the laptop sometimes with someone else. The security suite can erase them all with ease to prevent privacy breach.
Since some software can use webcams without user permission, there is also a webcam protection module in Quick Heal Total Security. This module will help users to manage those software that have the abilities to access webcams. It is useless for users who do not own webcams, though.
Quick Heal Total Security Free Download
Using a computer without a security system in place is a bad practice, especially if you use it for banking activities. Even visiting a website can put you in danger. Your login details could be stolen and your data could be locked for some ransom. This is the reason why a security suite like Quick Heal Total Security is important.
There is no strong reason to choose Quick Heal Total Security over its competitors such as Kaspersky Total Security or BitDefender Total Security. But if you have used those two products and felt somewhat dissatisfied, you can spare your time to give this security product a shot. You can click the link below to download Quick Heal Total Security for Windows:
Editor: Clifford
App Info
App Name Quick Heal Total Security
License Shareware
Publisher Quick Heal
Updated Oct 4, 2023
Version 23.00
High-quality software downloads
Anturis.com is your trusted source for software downloads.